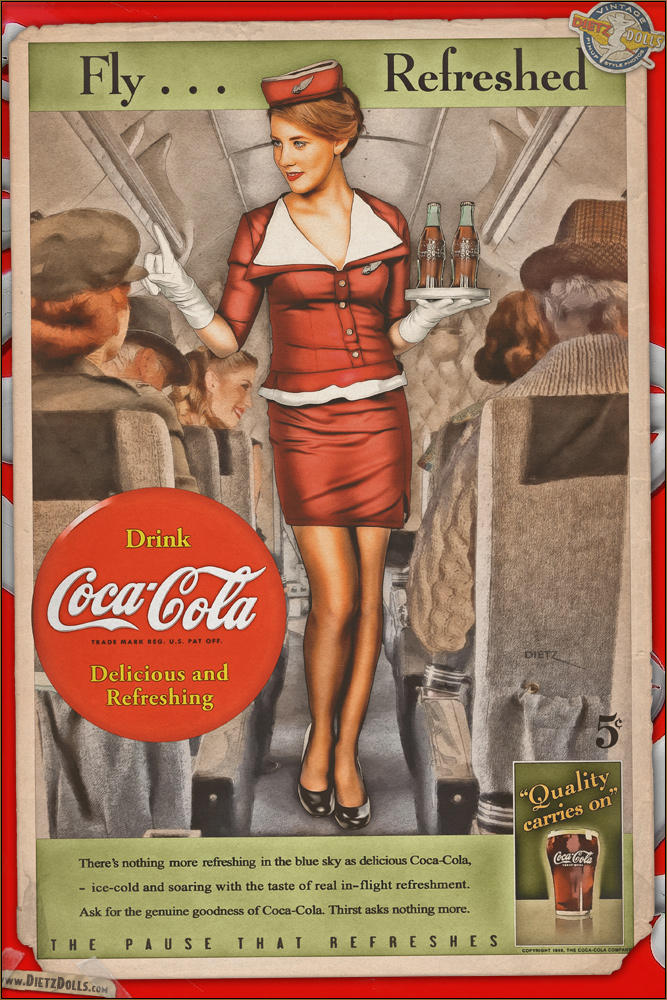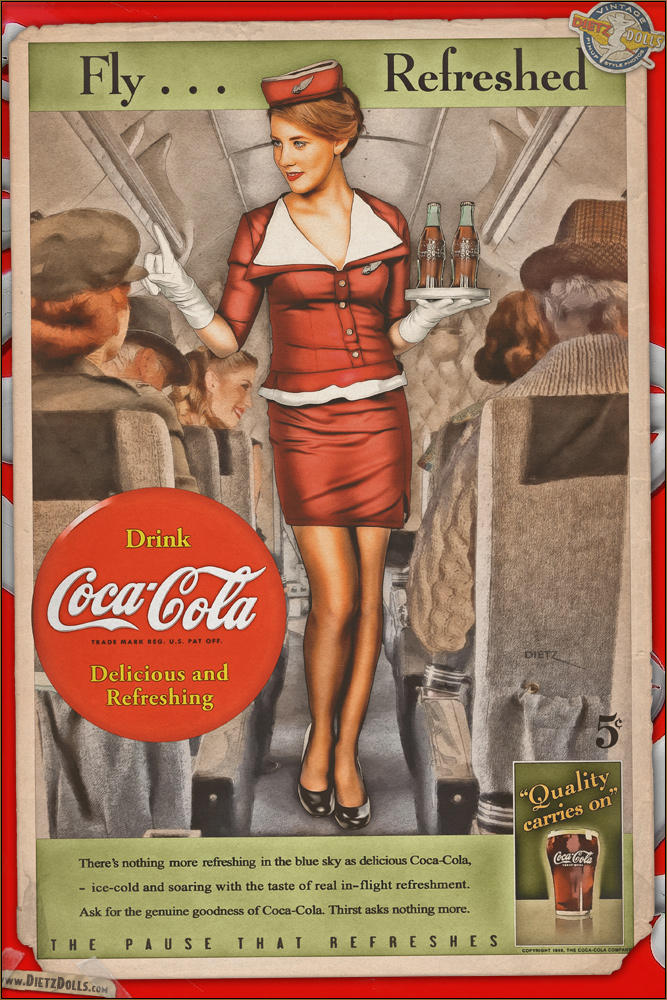 Watch
Today's airbrushed style pinup photo features Kirsten in this Coca Cola themed advertisement! From the 1930s into the 1940s, Coca Cola pushed the 'Coca Cola Girl' into their advertising quite heavily. Often doing some everyday task from working in a factory to playing at the beach these gals were always taking a break from their current task to have a Coke (in order to 'Refresh' themselves before continuing on with that task). This included even the airlines where could serve ice-cold Coca Cola as Kirsten is doing here. This retro advertisement is part of the ongoing Coca Cola original ad recreations. The colors, fonts, language, and graphics of these have been very carefully researched and recreated to match the original style of the advertisements exactly.
Model: Kirsten
Photographer: Britt Dietz
© Dietz Dolls Vintage Pinup Photography: www.dietzdolls.com
Online Pinup Print and Poster Store: www.dietzdolls.com/catalog
Facebook Fan Page:
www.facebook.com/MomentsCaptur…

Your pinups are the very best of DA. None come close.
Reply

Reply

Nice stuff here. Love the effort put into making this more than just an attempt at a "throwback" … cudos to you!
Reply