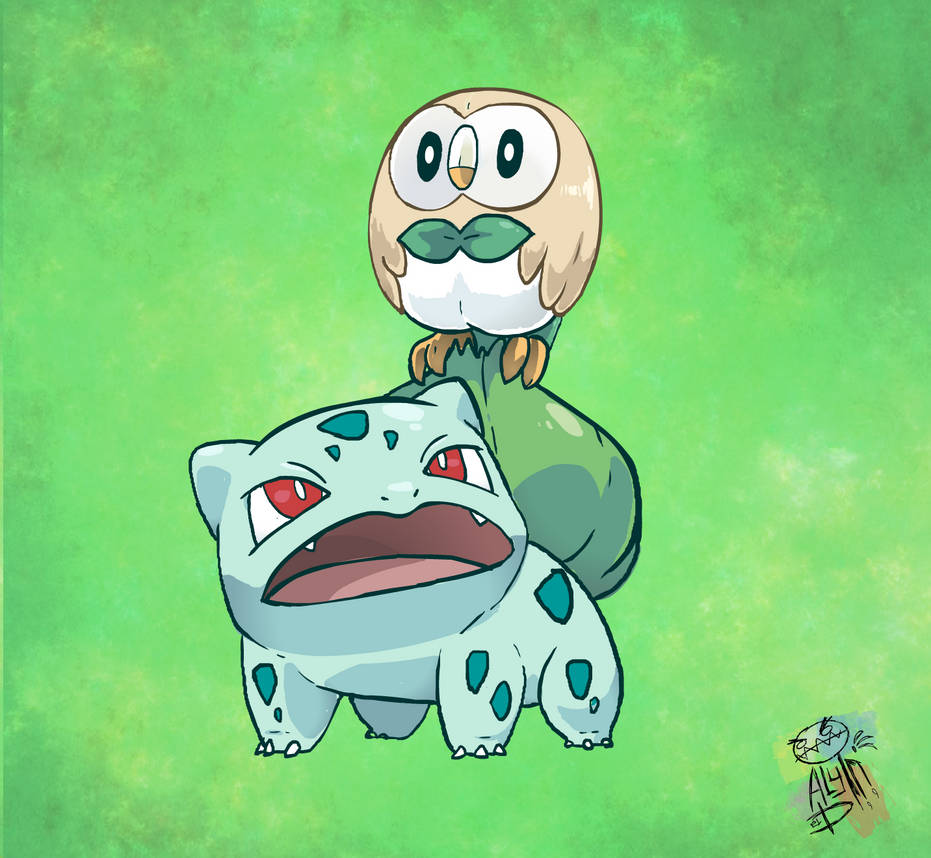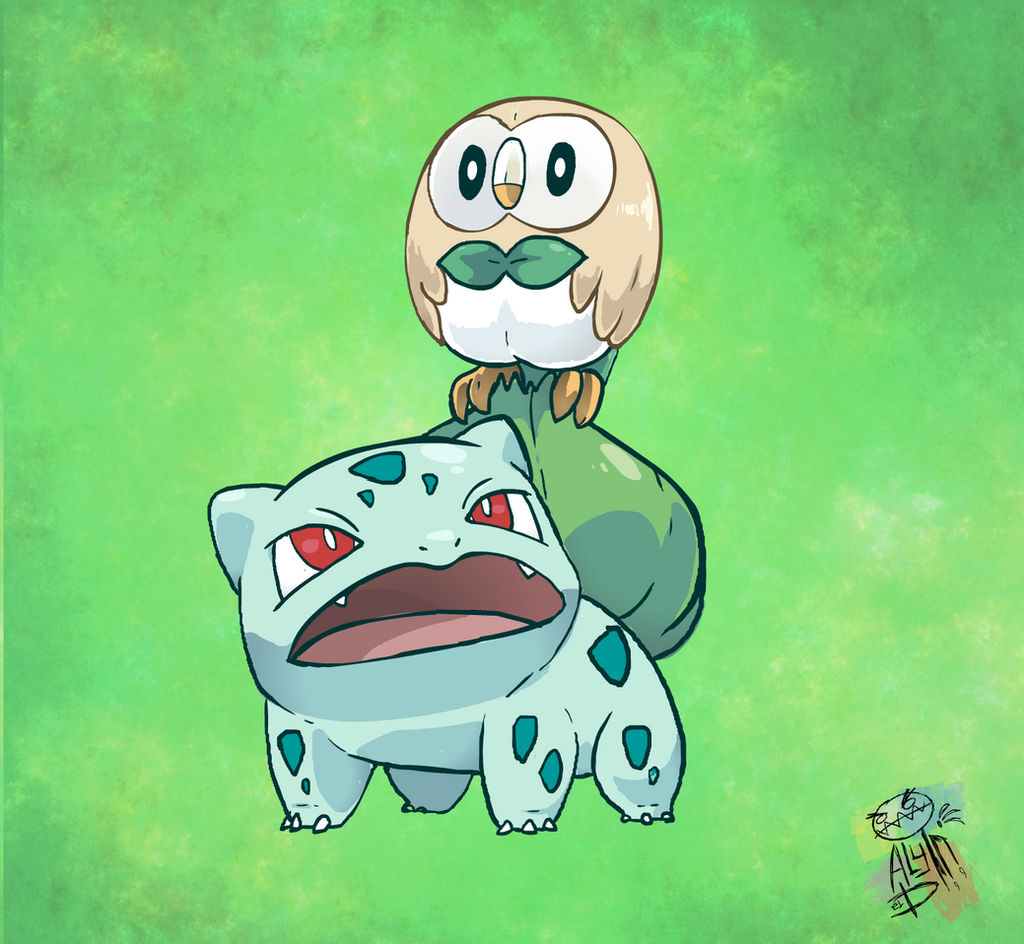 Watch
I really love the starters this time !!

Hi! I love this picture ❤ i've been looking for the creator of this image for a long time and i've finally found you. I wanted to ask you if you give me your permission to print this picture in a T-shirt please (like OMGeorge asked you a year ago, only for my personal use). I hope you can help me, i love your drawings (sorry if you don't understand something, i'm spanish 😓)
Reply

Hi Wani, I love your drawing almost as much as I love Bulbasaur and Rowlett! I was wondering if you could give me your permission to print it in a T-shirt for my personal use (not for any kind of business or anything related)!
Reply

hi, thanks and yeah you can use it, just show me the end result

Reply

Reply

I like bulbasaur so much! You drew him awesomelly accurate!
Reply

This looks amazing especially for the fact that they are the only two starter pokemon who are considered to be dual types from their first stage.
Reply

you are right, it looks a lot like solosis, but thats what baby owls looks like, also Poplio looks like drillbur a lot !
Reply

True. (I raised 3 barn owls with my dad and cousin.)

Reply

really ? how good are they as pets cause I want to get one, also I'm making a similar illustration for litten and popplio
Reply

Yep! :3
Our neighbor had a barn owl box, but one night, the wood gave out, and the poor little guys experienced a scary fall! (Only 3 of the 5 survived)

Can't wait!!!

(esp. for the darling Litten!!!)

I think Popplio may actually be my 2nd choice for the other game.

sorry rowlet

Reply