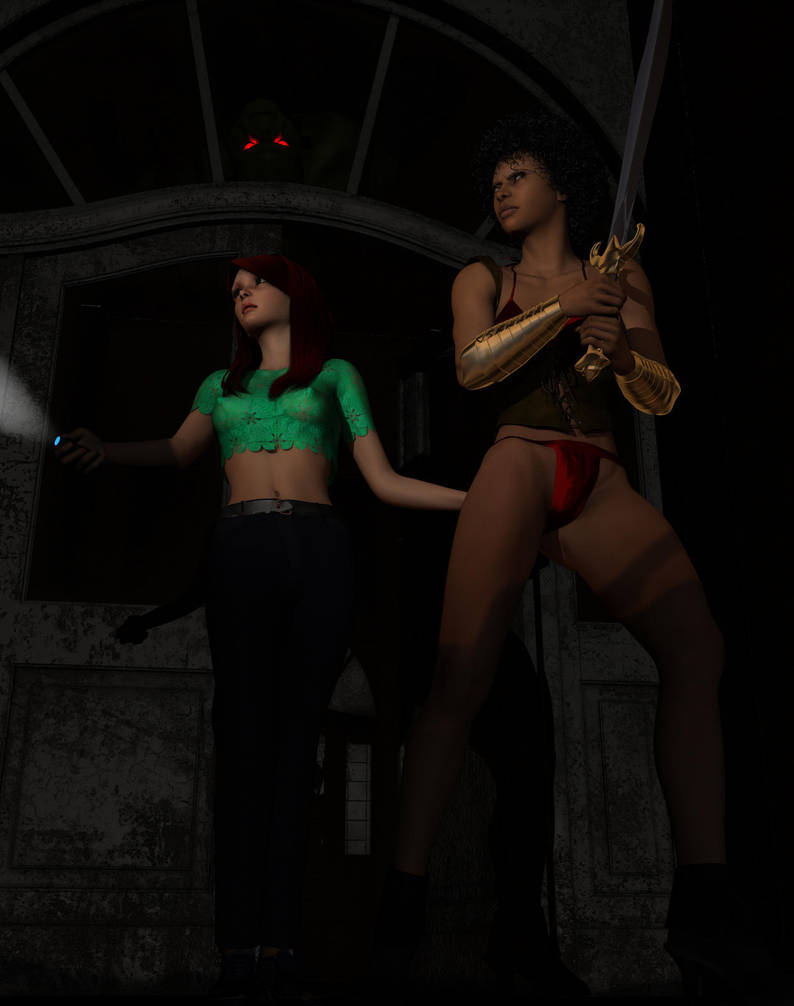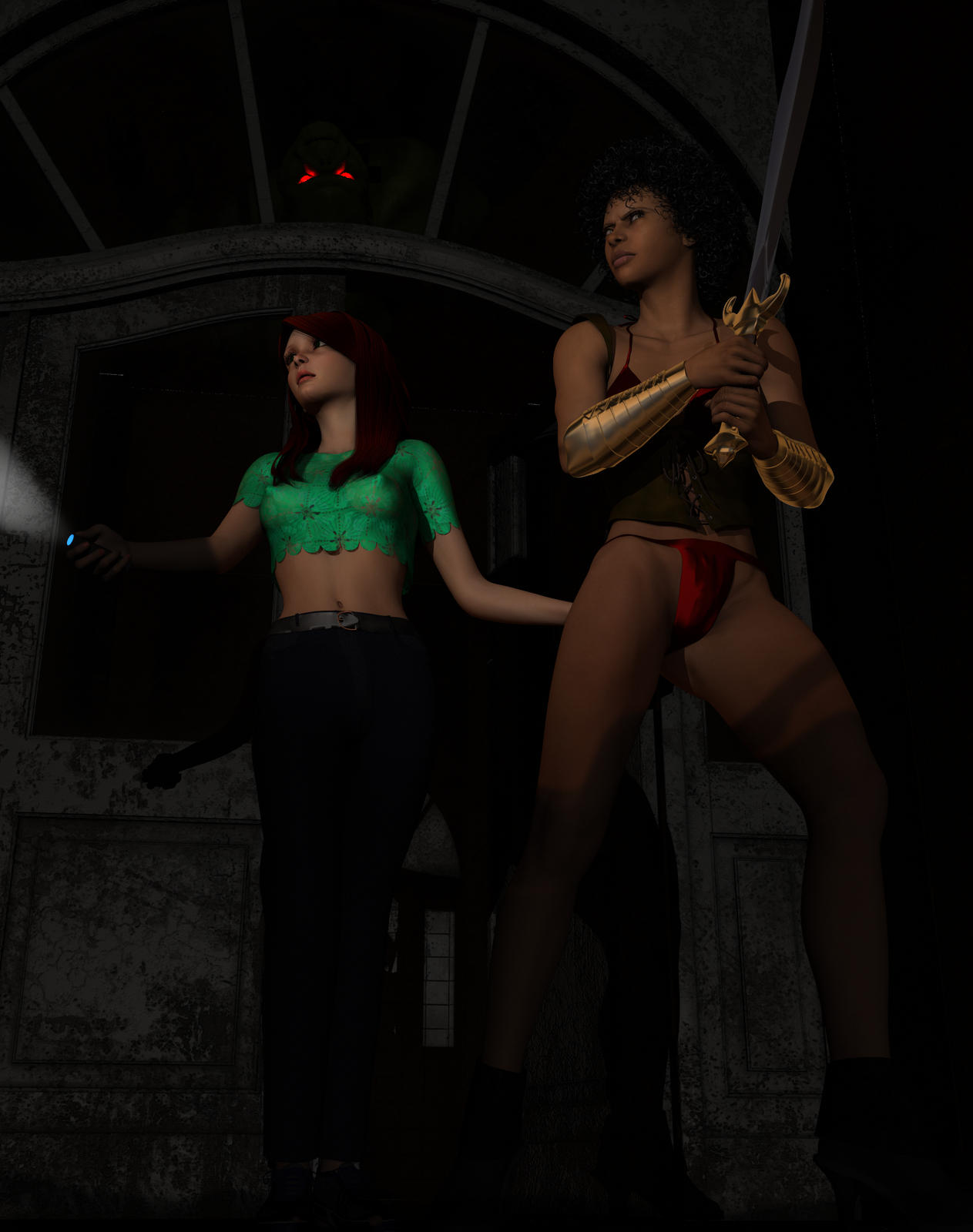 Watch
SnowSultan's Smacky
[link]
protecting Samantha as miss too cute for words satisfies her curiosity... did Smacky hear something? Or is that just her spidey sense screaming at full volume?
Been wanting to render Smacky since I found out SnowSultan offered her up for download. That's BruteX for Genesis doing the ceiling dance, Jack Tomalin's West Park, and mostly Pusey Design clothing...
composed in D|S 4.5.2.40 (Beta), rendered to RIB, then rendered in 3Delight.exe Stand Alone Render Engine in two passes, one for the background and one for the foreground. Minor post work... mostly added some shadowing and the flashlight light...
Good lighting! I just wish the free standalone supported more than two threads. When I was starting out I even though of buying a licence. Can't believe they have a seperate price for a 4 core enabled version and then another for unlimited cores. I'm quite fond of 3Delight, so maybe one day.
Reply

It actually renders faster on my machine than it does out of D|S... I can't tell you why... I love it that it frees up my machine to do other things while I'm rendering, though

Reply
That seems strange to me. I would have thought the render times would have been much slower with the stand-alone. How many cores do you have? DS really needs an option to set the number of threads to render with, and then we could get background rendering so we could keep working in DS while we render. Ideally I would prefer to work with the stand-alone version though, or have more of those features accessible within the DS render tab. 3Delight is a great engine, but so much of it is untapped with DS.
Reply

I have a four core i5, a little over a year old. So far as what's tapped and what's not, I'll tell you, I've had some pretty amazing results. But tapping those is a matter of RSL knowledge. As in writing Shaders in the Shader Builder (not Shader Mixer) or in RSL proper. Did you see my blog on 3DL?
Reply
Shader builder? This sounds like something I need.
Reply

I don't remember it being in D|S before... check your available tabs... you're in 4.5.1.56? I'm in the beta, of course... but I just don't remember seeing it before... You DO have an RSL editor in D|S, though... that's been there long as I can remember.
Reply
Oh man this thing looks insanely tricky with like ten billion popups and text boxes. Hmmm I'll have to have a look at some tutorials, but it looks many times more cluttered and incomprehensible than any shader system I've seen. Hmmm wonder if I could set up a day/night cycle for a planet using that thing.
Reply

Thanks for sharing, I'm always happy when someone can find my free stuff useful and of course I love seeing any art with Smacky!

Reply

I'm actually trying to rebuild the image... there are so many errors in it I can't count them all! In my own defense, I was in direct sunlight when I was doing it, so I couldn't see the screen

I'll let you know when it's redone. Did I see that you were building Smacky a new set of clothing?
Reply

Oh I know what it's like for your picture to end up not looking like you expected, it wasn't until I got a good monitor that I realized a lot of mine needed fixing.

Yes, but the second set of Smacky clothing is 'casual' wear, like when in town or not fighting. It basically looks like this:
[link]
except slightly improved. Thanks again!
Reply

Reply

"What's that on my butt... hey! Get your slimy white hands off my butt!"
Reply

I was wondering when someone was going to say something about that

Reply

3Delight.exe Stand Alone Render Engine ?

And nice render!

Reply