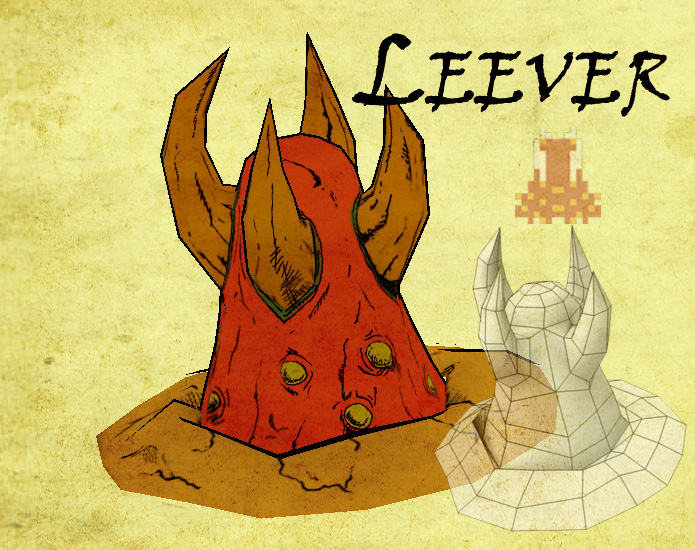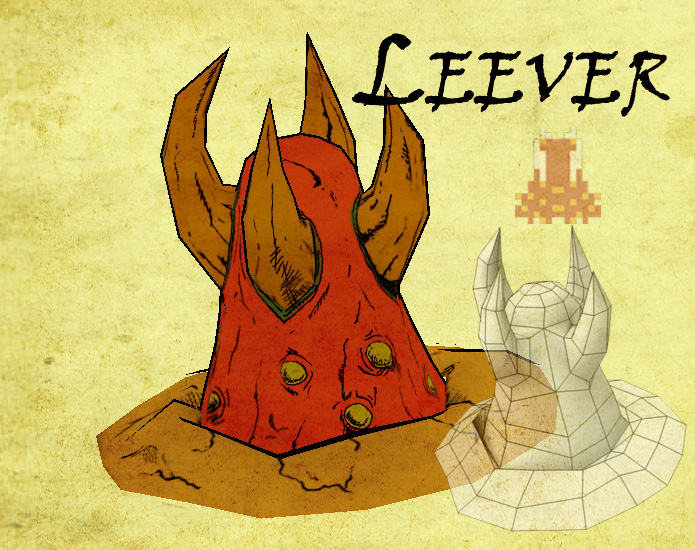 Watch
leever made in 3d from zelda 1 and inspired by the works on this users page:
[link]
deimos-remus, thanks for giving me something to do

model made in blender image edited in photoshop 214 pollys

Oh wow! Do you have the blend files still?

If you take a look at my page, you will see I am working on a project that may pique your interest.
Reply

Il have a look , your stuffs looking kl what engine u gona make it all in ?
Reply

I am working in Blender for doing my modeling. it does .obj, .fbx, .dae and number of other formats too.
Reply

For the game itself, I am working in Unity at this point.

I have a good number of images of the dungeons and some of the overworld on my page if you would like to take a look.

Deimos actually did the commission of the non-centurion Darknut for me, he has it on his page and I do believe it is on mine too. Again, awesome work you have done here.
Reply