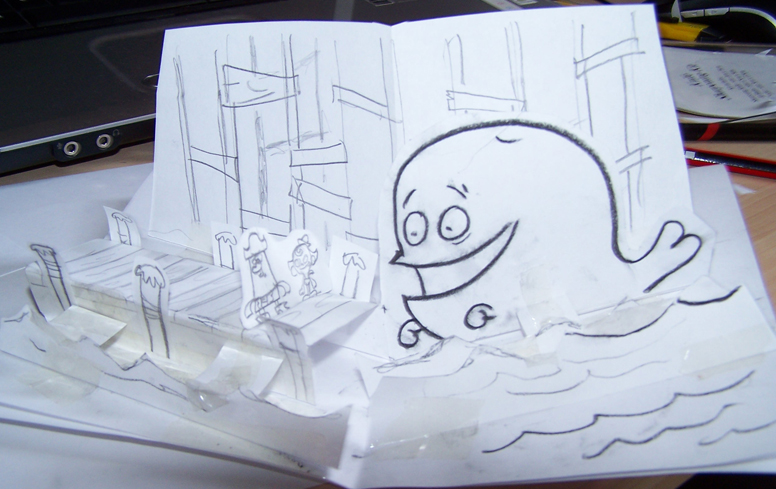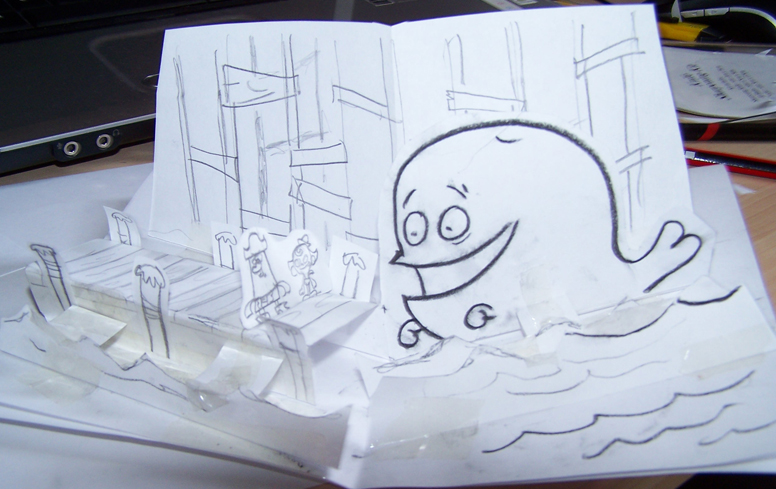 Watch
This is a page from a pop-up book im planning to make over the summer. This page features Flapjack , Knukles and Bubby at the docks.
Will post the progress of this project over the summer, and mabie relece a pdf containing template so you can build 1 too, if it turns out good

This is just a draft at the moment could change and I intend to clean it all up in the computer
What you guys think so far?
Thanx
Alastair/Wallmasterr