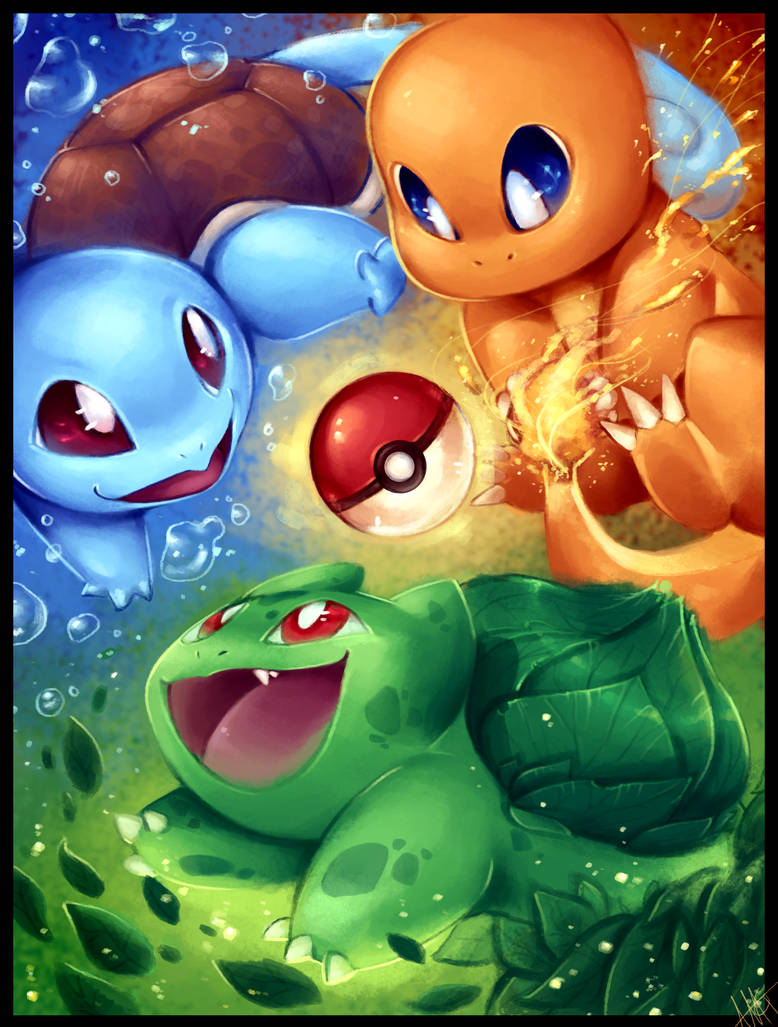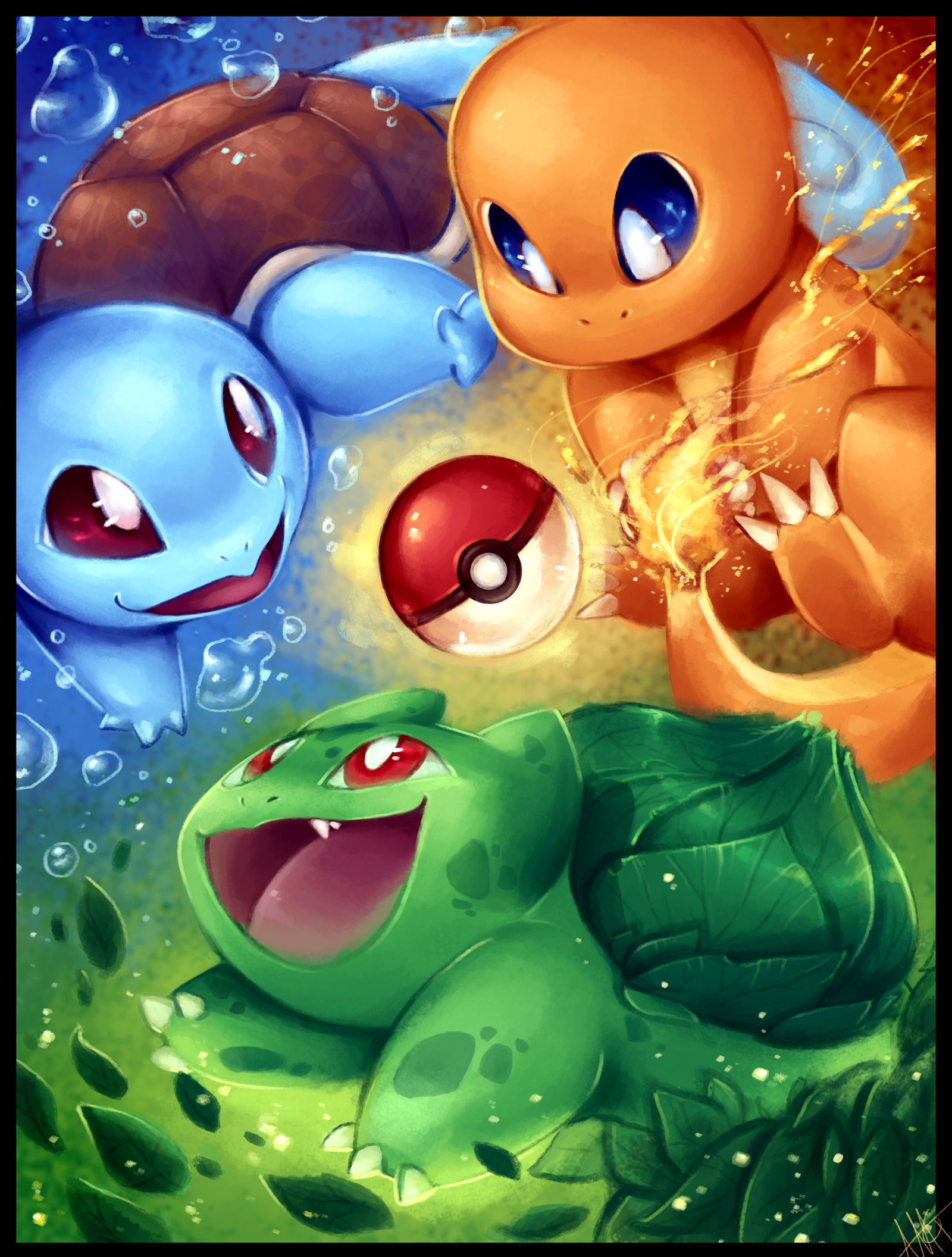 Watch
COME WATCH THIS HERE!!!!!
www.youtube.com/watch?v=aHr3Kx…
DIDN'T EXPECT THIS NOW DID YA MY DEAR LEGION?! POKEMMMAAAAAANNNNNSSSSSSSSSSSSS
and HAPPY (almost) ANNIVERSARY POKEMON!!!
Oh man putting old classic music to this gave me the biggest freaking nerdgasm of nostalgia ever! I was so excited to put the classic Blue/Red version music in, brought back memories from when I was 6 playing my blue version on the Gameboy Color. WHEW! that was a lonnggg time ago (I'm so old ;n

If I was going to do a pokemon speedpaint/painting, what better to do than the classic bet starter types! MUHAHAH so thus this came to be!

I actually wanted to do this last week but hahaha I thought if I didn't do Papyrus that you guys might pit my head on a spike XD
Don't worry though, Just because I am going to start uploading new content from other things other than Undertale, that doesn't mean that I'm going to stop posting Undertale. I will be posting Nintendo and Steven Universe and some other stuff probably, but I will be uploading Undertale here and there so don't worry my subs! Undertale is still coming, it just might be a little more spread out between other things, rather than every week.
All the music in this is from Pokemon Version Blue/Red/Yellow. (c) GameFreak, Nintendo.
Painted by meeeeee