Hello watchers!
Ive decided to do another one of an OC challenge here on DA as well, just to give folks here who don't follow me on twitter a chance to get a free sketch.

Setup: do you think you have a female OC, ready and willing to pose naked for a backside sketch? Then share them here!
if you have a female character you think would make a great booty sketch, please feel free to share refs and a quick background bio of your OC. out of all the submissions, I'll pick two OC's to sketch!

a few examples of what a piece would look like: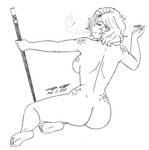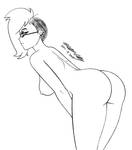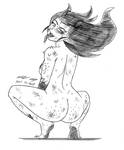 Deadline: 1 week
no bias or favorites here, it's all about the OC's! XD
if you're interested just comment below with your OC's refs and short Bio!
Thanks and I look forward to your submissions!
-WDM