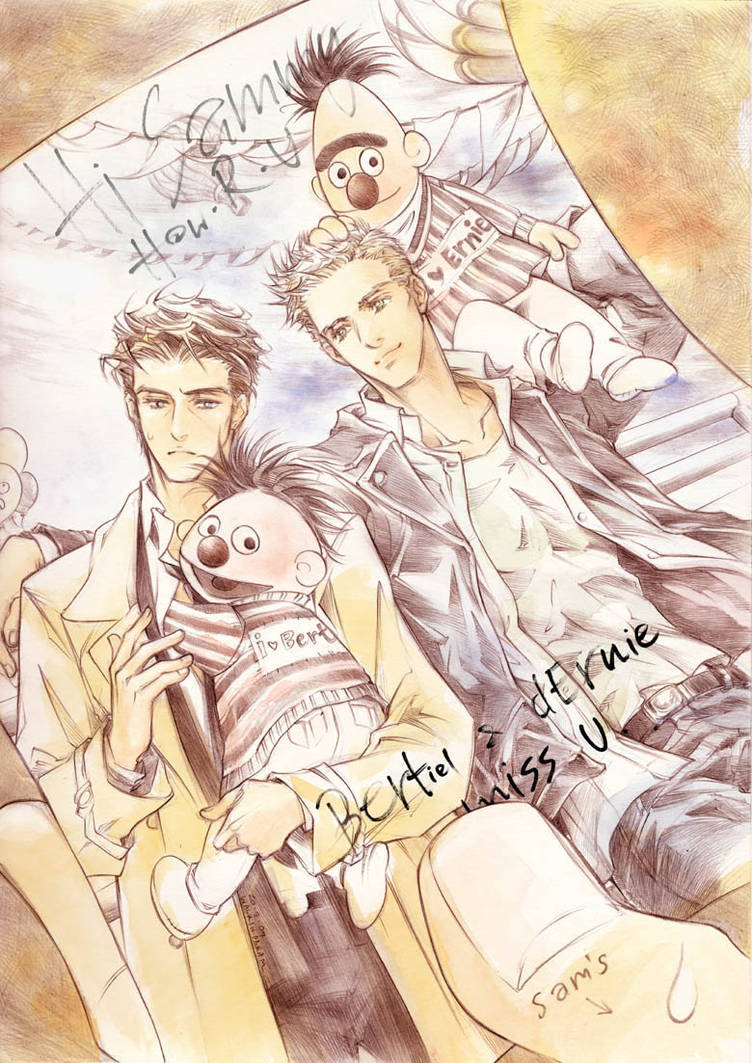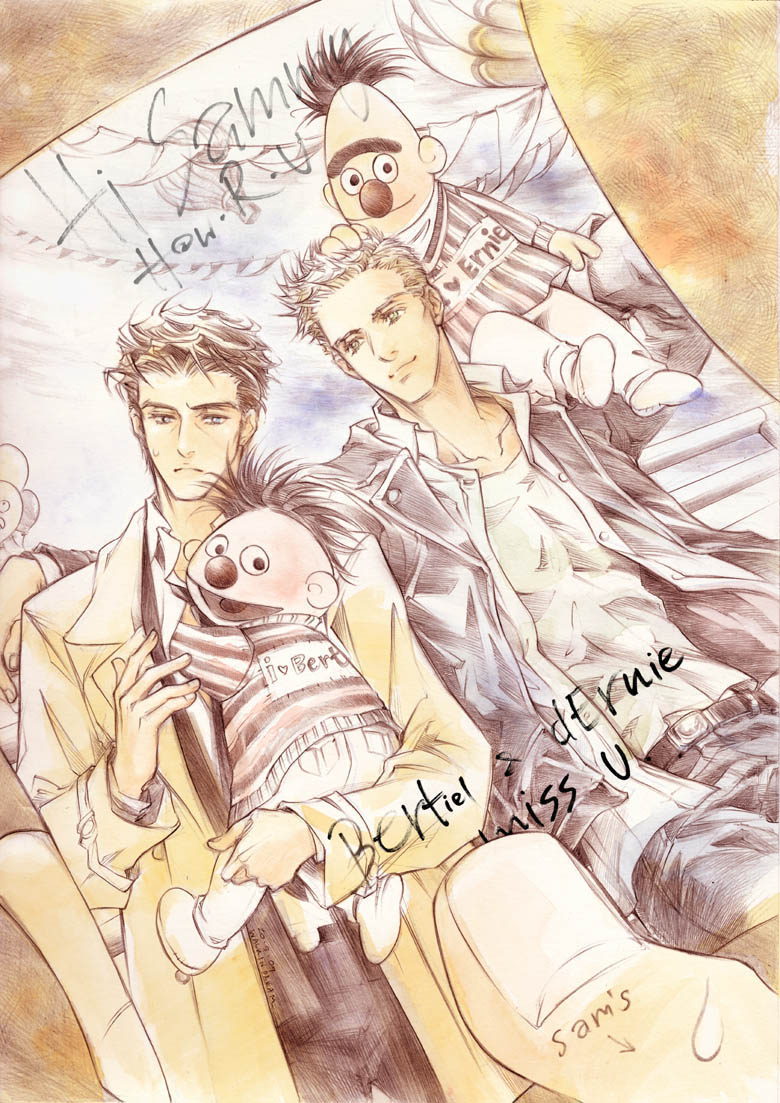 Watch
Castiel / Dean and Sammy('s finger) from SUPERNATURAL
Why Bert and Ernie are here?
For my friend who don't understand please go watching episode 5.03 *spoilery* clip >>
[link]
(5.03 IS COMING TONIGHT!!)
I started drawing this on 21 sept.Then I knew from somewhere that the day was someone's birthday.
**** HAPPY BIRTHDAY TRACY!!!!!!!!!!!!!!!! ****
So this pic is my humble offering to you.
your squee always make me happy so please keep on squeeing with all the love of Angel Castiel. ^^