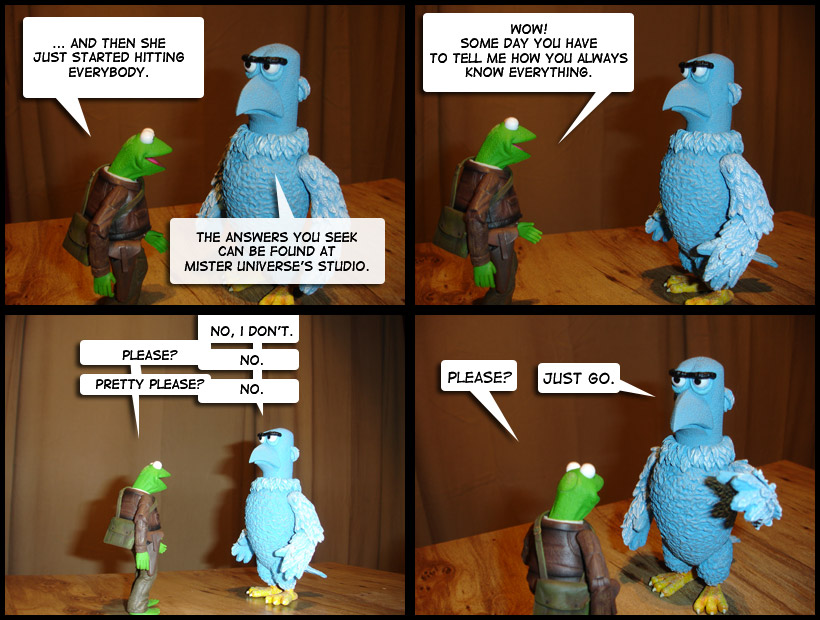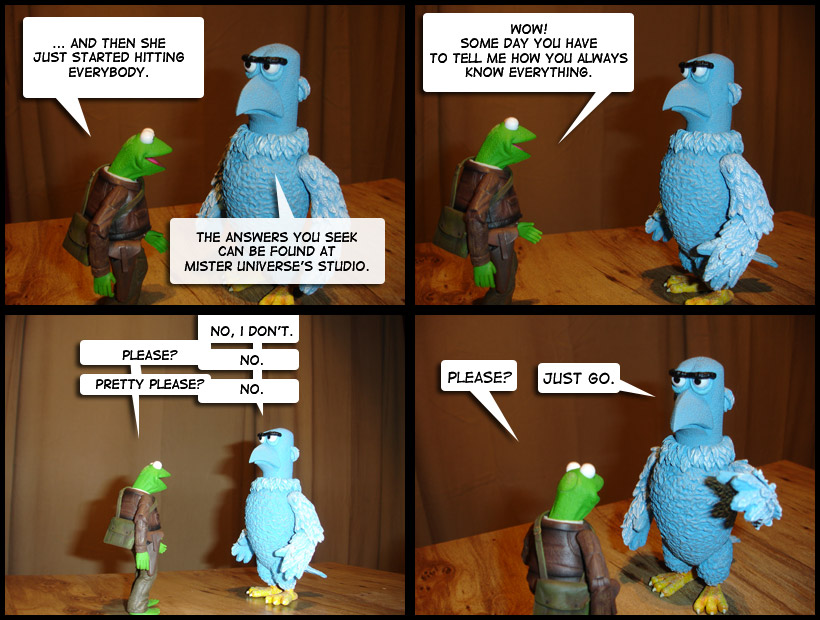 Watch
Serenity as told by the Muppets
Part 6 of 8

HAHA>>>YAY, MUPPET TOYZ!!!
Reply

This is by far my favorite. You managed to capture Sam the Eagle's personality with that awesome dialogue while still making it fit perfectly in context with the mystery of Book. Very well thought out and the Muppets you picked out are so perfect for the Firefly characters. Again, great parallels and how amazingly funny.

"Please"
"Just go."

I laughed so hard for that frame. The position you have Sam's figure (pointing away), and that line. Awesome.
Reply

Lol, I want to know how he knows everything too.
Reply