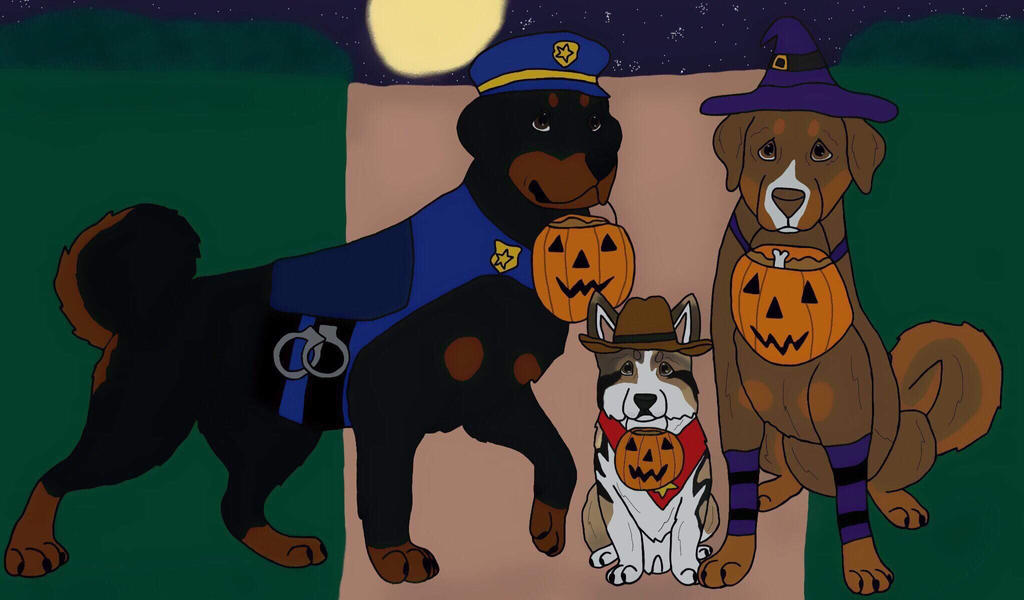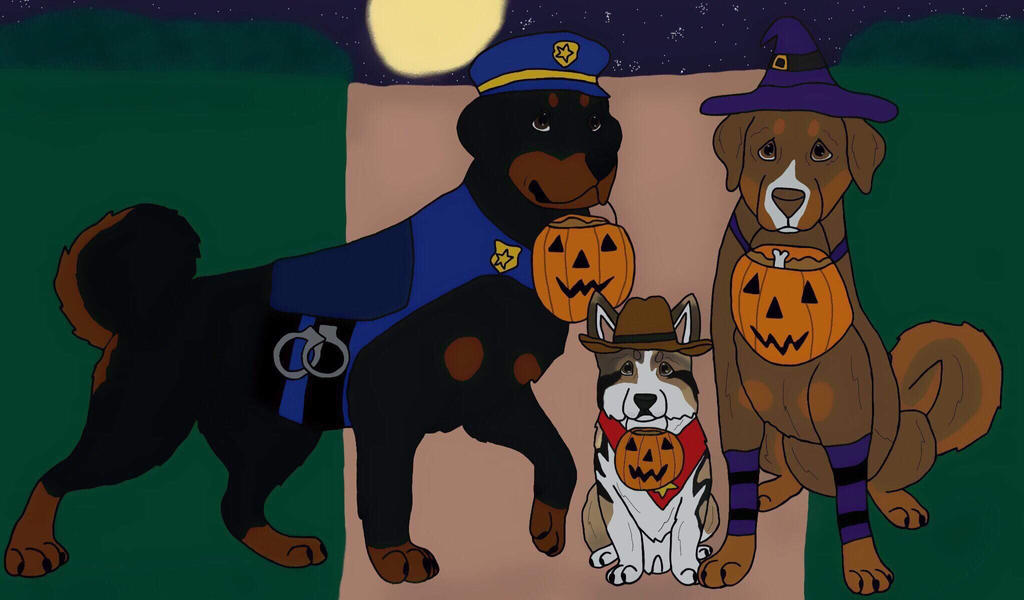 Watch
It's a little late, but Happy Halloween from mine and
Bafa
pups (from left to right) Hypno, Kermit, and Layla. They absolutely loved trick or treating together and looked so cute in their costumes!

not too sure why but the photo looks really pixeled and blurry

Lineart by:
Waggintails-Rescue

Waggins!!!! This is so sweet!!! Thank youuuuu!!!! You draw Dumbledorks so well!! Hypno and his new friends look adorable!!

Happy Halloween!! <3333
Reply

Reply

Reply