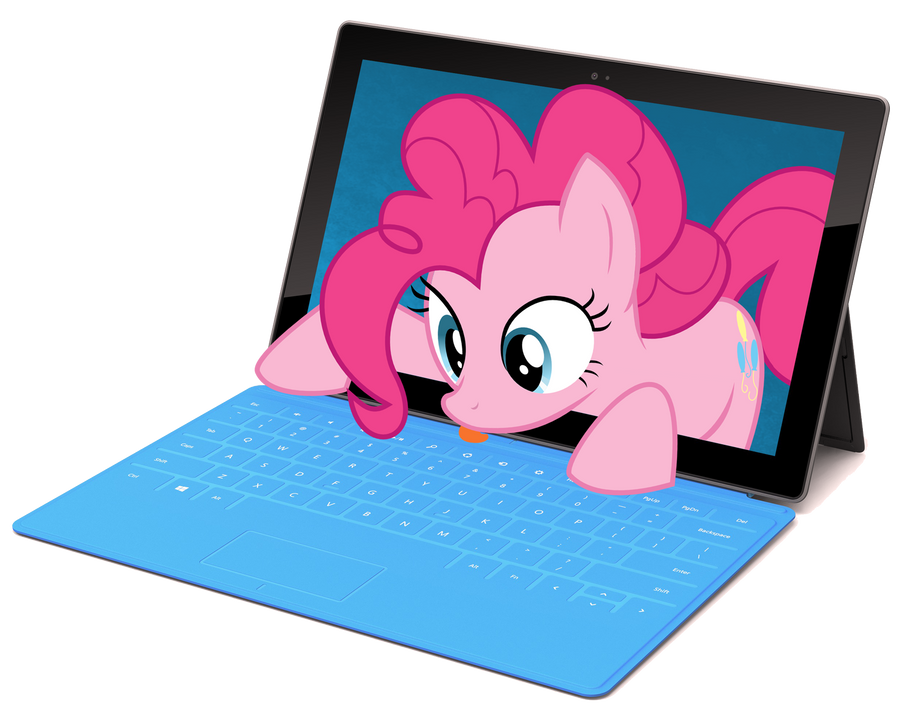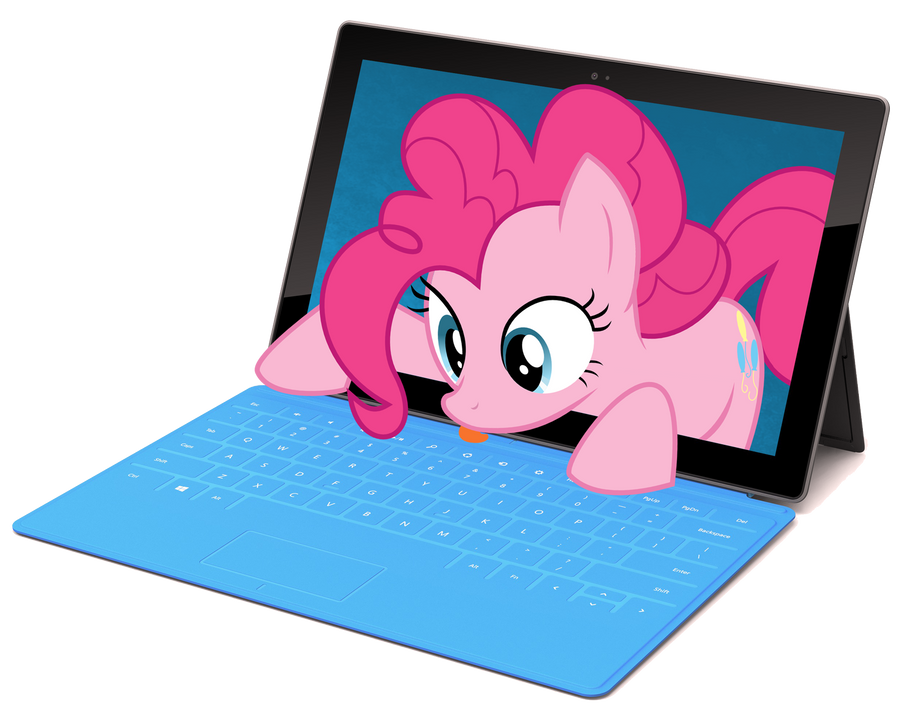 Just a header image I made for a blog post about the Surface. The post itself has nothing to do with MLP, I just thought it'd be more interesting to do something more than just slap one of the stock Surface product shots there.
Since I was going to use it on a white background I didn't bother trimming the edges. If you want a more polished version (or higher-res) feel free to request it in the comments.
Pinkie Pie licking vector
by patekoro.
Microsoft Surface promotional image
from official site.
MLP:FiM and Pinkie Pie are the property of Hasbro.
Microsoft Surface is the property of Microsoft.