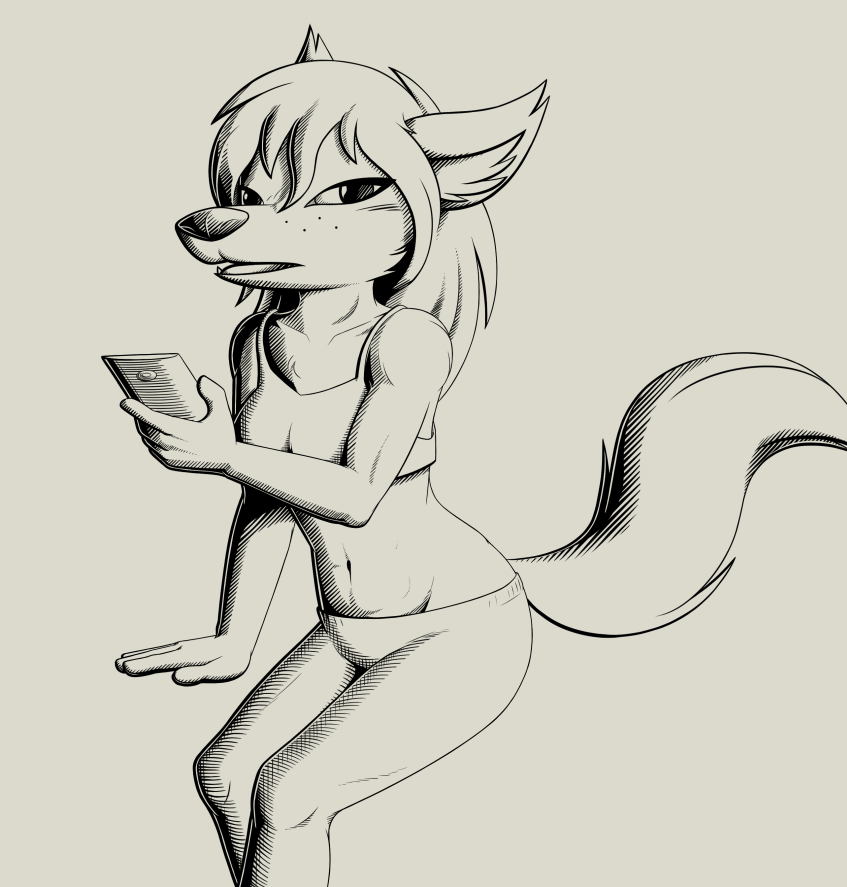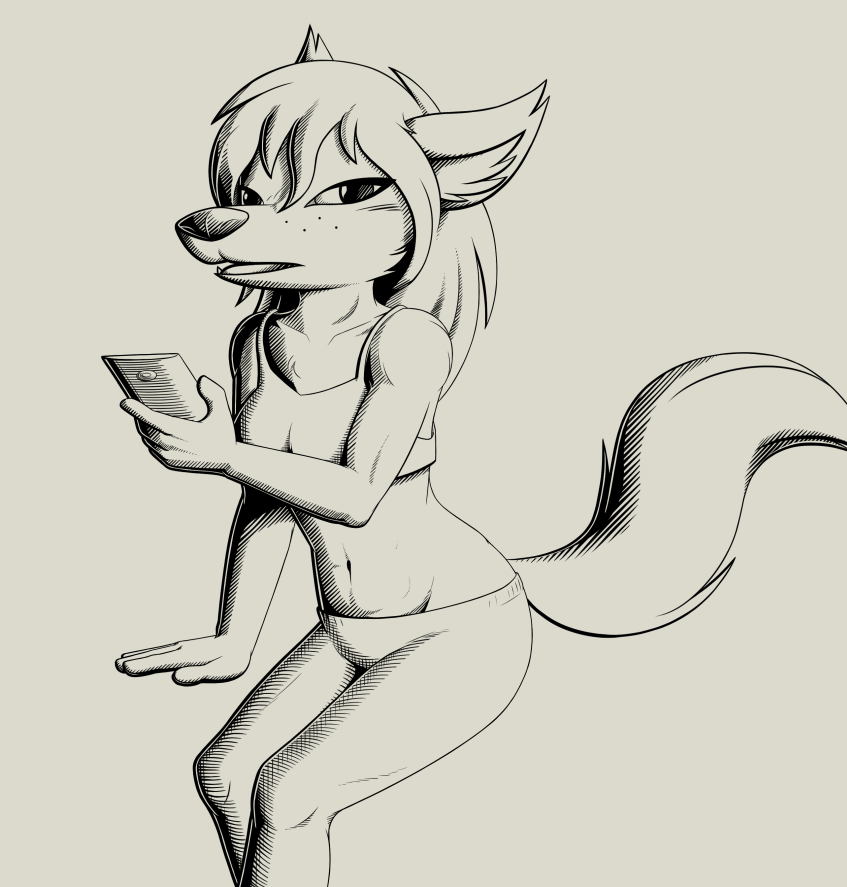 A new style I've been working on for a new comic project. This drawing started as just anatomy test, but I decided to test out ink shading while I was at it.

Feedback and critique welcome!

What is WAKE exactly?, and will it be replacing Bloodline or coinciding, or will it come out once the latter is finished (which could be a while since we are only at chapter 2).
Reply

WAKE will be a comic book series as opposed to a webcomic, and will run along side it. I figure it'd be fun to try out something different.
Reply

Reply

Your muscle structure and bone-spacing has improved. Your fur might be a bit smooth, but that depends on how long its supposed to be on various portions of the body.
Eyes and muzzle are still toon-ishly large. The right hand seems a tad meaty compared to the left. The whisker dots seem freakishly far back on the face, if that's what they are.
Reply

i love this new style!
it looks very interesting and
the shading is very nice too!
Reply