Hello there! I am short on characters at the moment for I am giving away almost all of my old ones and looking for new characters!! So that is exactly what I want to do!
I am currently looking for...



Canine characters, both anthro and feral!! I'm a big dork for felines so I want to start having some variety in my collection!



Species characters!! This can include closed, open, or semi-open. No specific wants atm!



Space-themed characters!! :0 Could be any species but preferably canine or feline!


Anthro feline characters!

Feral feline characters.

Humanoid characters. (preferably female characters or nekos)
Do NOT offer me these characters:

My Little Pony characters.

Sonic characters.

Steven Universe characters.
Right now I am unable to offer money or points, maybe in the future though! (If anyone purchases a character maybe!)
You can trade for or purchase anybody from here:
sta.sh/21xh2hgnpdhl
I can also make art offerings!! Though, you may not decide what forms of art you want until I give you a list of what I can offer! You can give me a preference, though!
Here are some examples of my works: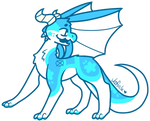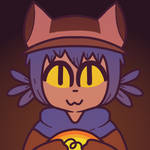 Please, if you want any characters but you're afraid I will decline your offer, don't be afraid to offer!! There is definitely a chance I'll like your offering!
If you can, please send me more than one character offer!! Even an entire folder of offerings would be really great!
Thank you!