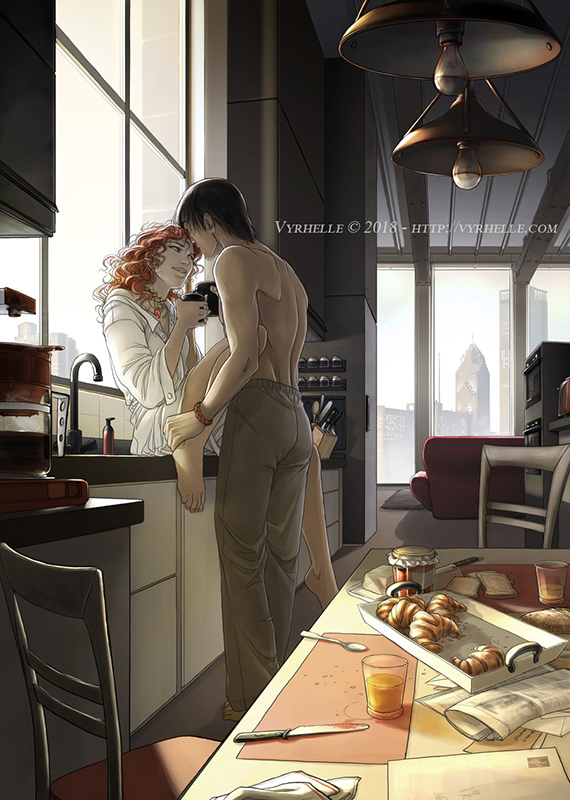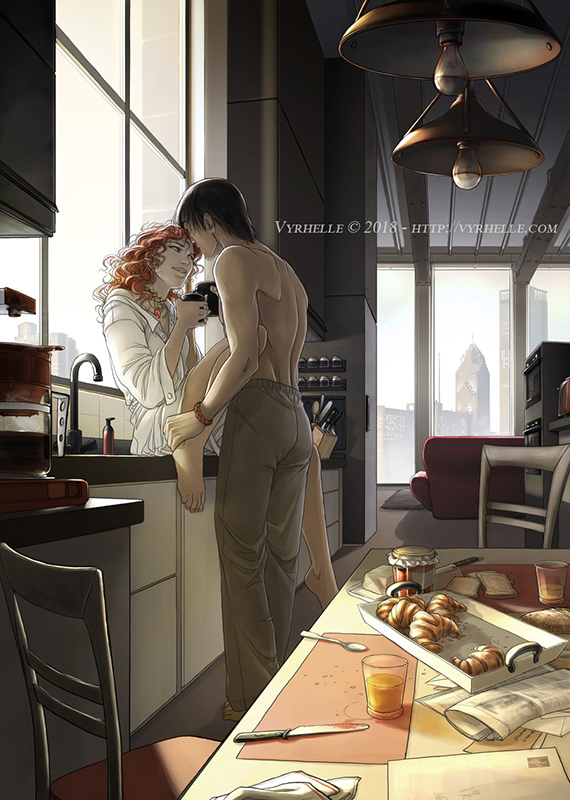 Watch
Hi ! I'm still alive !

It is a very very (veryyyyy ) long time I don't open my DA account. Several reasons to explain it and some are very personal ( some health troubles ). Other ones are simpler : I prefered to use Facebook in French (
www.facebook.com/vyrhelle/
)
But after several long months using FB, I go back using DA too... Ok, my English is still not very good, but the community of DA is more centred on art and I'm tired of the new policies of FB fanpage.
Sooooo ! I have a lot of messages, notes and comments to answer

Even if I prefer to say I can't answer everyone - sorry

- I will try to answer the more relevant ones.
And I have some pictures unsubmit here. A lot of news to share... I will do it slowly, step by step... I will do my best.
Now, about the picture I submit...
This picture was done for Polymanga contest in 2017 ( theme : breakfast ).
But above all, it was for a story written with a friend of mine

, a story I publish currently for free on a blog,
Le temps d'un tango
( Over a single tango ) But sorry, it's in French. An English version has been also managed but the translation is a long and hard work to do, which was stopped because my friend doesn't have time to do it anymore. And I'm not good enough to make it myself

If you want more information about this blog ( French ) I invite you to read the comment of this deviation :
fav.me/da4yhq3
See you soon !!

Célia Avonis ©

Sean Moonshade ©