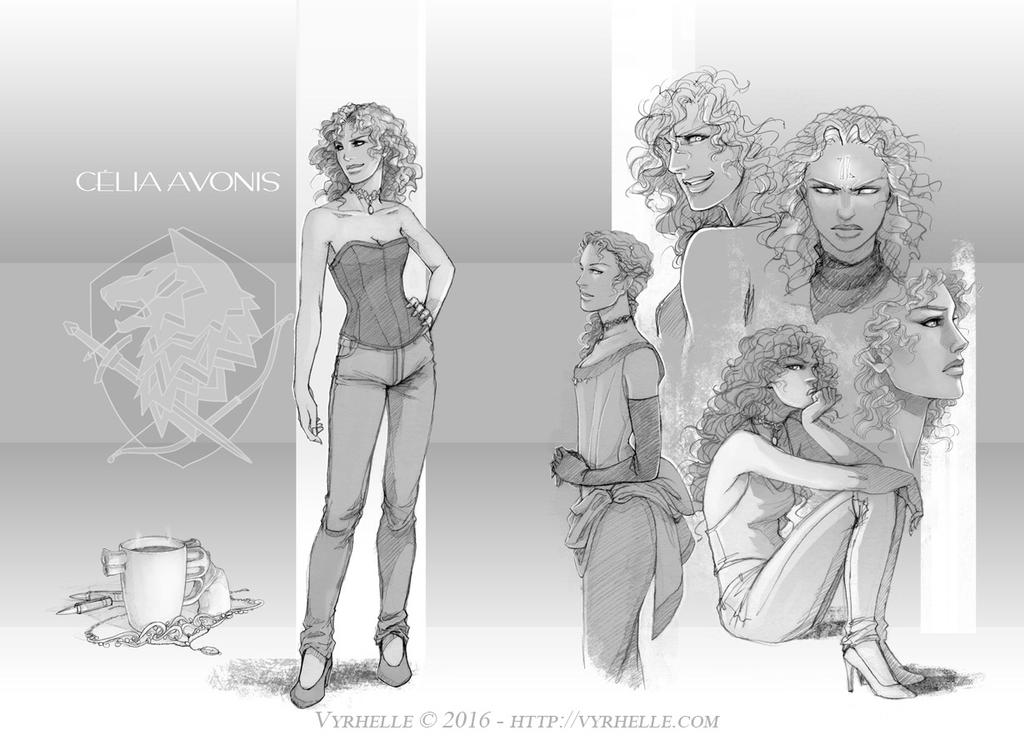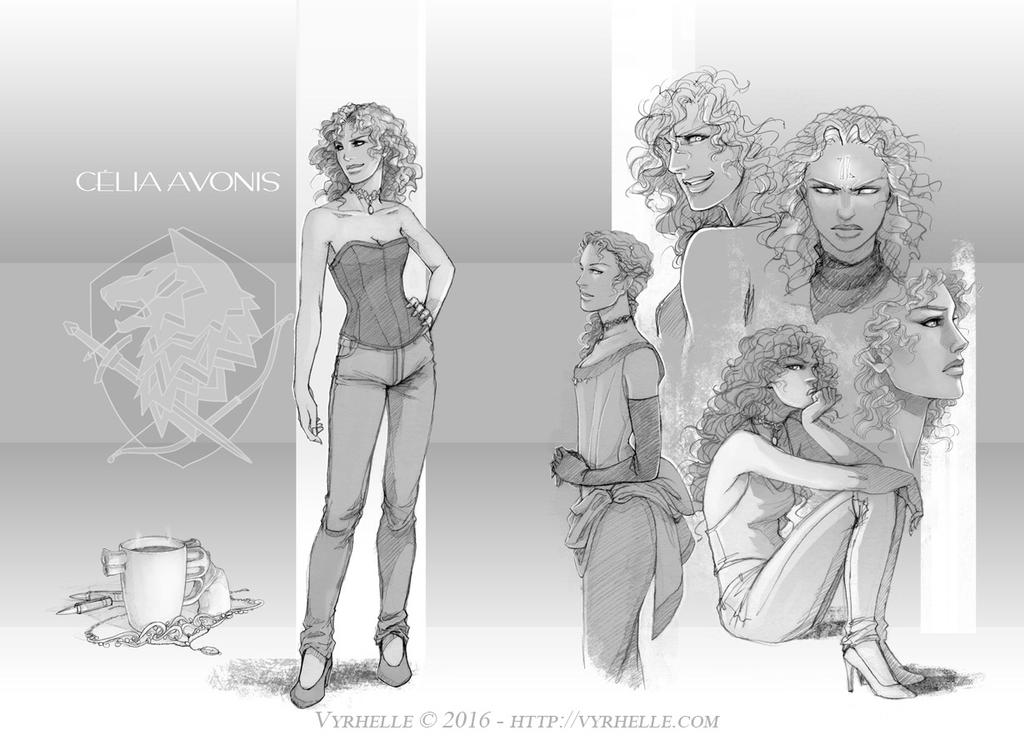 Watch



Français (
English version is following )
Je l'ai déjà dit, mais depuis deux ans, je ne travaille plus exclusivement sur de la bande dessinée et des illustrations, mais aussi sur de l'écriture. J'ai plusieurs projets de romans liés à l'univers d'Arcea en objectif. Mais avant, pour me faire la main, "Le temps d'un tango" a vu le jour, à partir d'un scénario de JDR, fait en collaboration avec

et avec l'aide précieuse de

Un univers très différent d'Arcea, sans aucune connexion avec lui, sur lequel je pouvais m'amuser aussi bien sur l'histoire, sur l'écriture que sur les dessins qui sont, en très large majorité, en noir et blanc.
Comme depuis deux ans, j'ai réalisé un assez grand nombre d'images sur cette histoire (plus de 80), le tout publié sur le net (
www.vyrhelle.com/livre_tango/
), je ne mettrai sur ma galerie DA que mes préférées et celles qui ont eu un réel impact sur l'évolution de mon travail. Elles seront toutes rangées dans le dossier "Le temps d'un tango" dans ma galerie. Car je veux garder une majorité d'œuvres d'Arcea dans mes "Featured"
Après ces mises au point, je vous présente donc le personnage de cette déviation, l'un des personnages principaux de cette histoire : Célia de la Caste des Hasperen, Dame du 4ème Cercle et de la dynastie des Avonis ( oui, elle est Noble et a un titre à rallonge comme il se doit ! Qu'elle déteste entendre énuméré

)
Je l'ai déjà dessinée dans trois autres illustrations "couleur" exposées dans ma galerie : Un matin à Phoenix, Le temps d'un tango et Coffee ritual.
Si vous voulez en savoir plus sur elle, rien de plus simple, il suffit de lire son histoire sur le blog

... Mais dans les grandes lignes, c'est un petit brin de femme, rousse comme le feu, avec un tempérament qui va avec, qui aime les armes à feu et la mécanique, la dance, les voyages et le café. Un esprit libre et combatif dans un monde violent et dangereux qui ne lui fera pas beaucoup de cadeaux. Mais sa force, c'est de savoir se relever. Toujours !
Maintenant, vous voulez avoir les images de cette histoire entre les mains ? Deux artbooks sont déjà disponibles à la vente sur ma boutique en ligne :
vyrhelle.com/boutique/fr/11-le…
Et il y en a deux autres en préparation !
Sinon, si vous avez des questions, n'hésitez pas à le faire dans les commentaires.



English
I already said this : since two years, I don't work only on comics books and illustrations, but on writting works too. Unfortunatly, they are only in French

But for the texts I do, I often do pictures to go with. One of the universes I'm working on since 2015, is "Over a single tango". This story was done with

, with a great help of

"Tango" is something really different from Arcea but I did more than 80 pictures for it. A great part of them are in black and white and I don't want to submit all of them on DA. I will choose only my favorite ones and those which had real impact on my work's evolving. They will be submited on the folder "Le temps d'un tango" because I want to keep Arcea illustrations in majority on "Featured" folder.
Now, yes, the story is in French, but if you want to see the pictures of it, two artbooks are already available on my webshop. They don't have a lot of texts, so you can buy them even if you don't read french :
vyrhelle.com/boutique/en/11-sp…
And two others ones are in preparation !
Soooo, here is Celia Avonis, one of the principal charachers of "Over a single tango". She's a redheared and explosive little women, a Noble girl who loves hunting and ruffles in a world in war, who loves to dance but hates balls, and loves mechanics more than nice dresses...