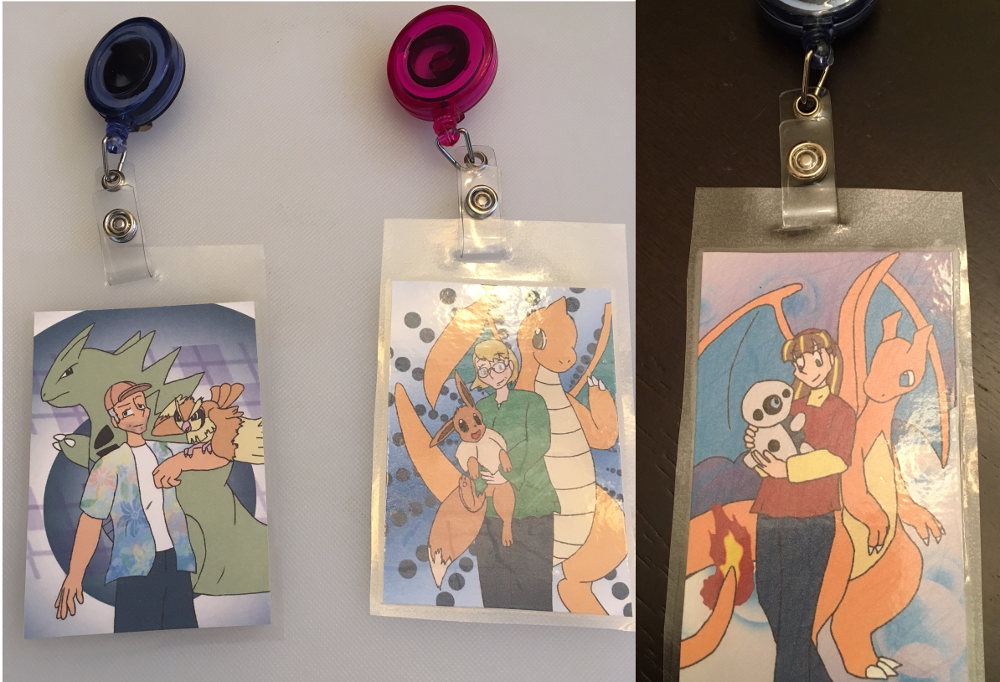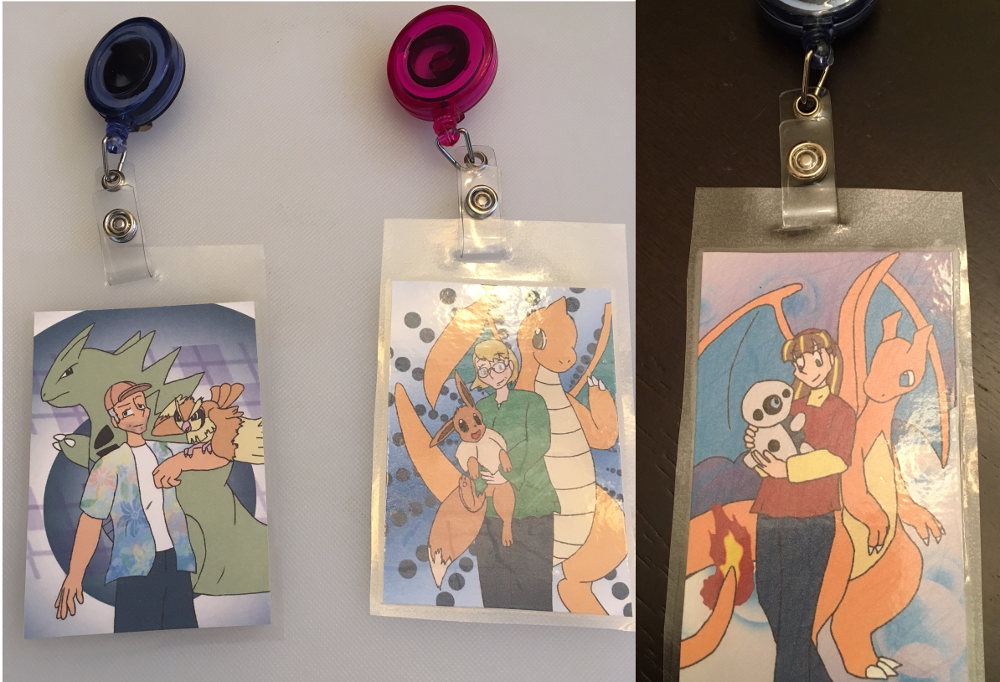 Watch
So these are the badges I talked about making in the uploads of the images from these. I printed them on card stock, "laminated" them with contact paper, and attached that little clip on them. I like how they turned out.
The pictures were taken on different days, hence the different backgrounds. The backs have our Pokemon Go names and teams on them.
You can see the original images here.