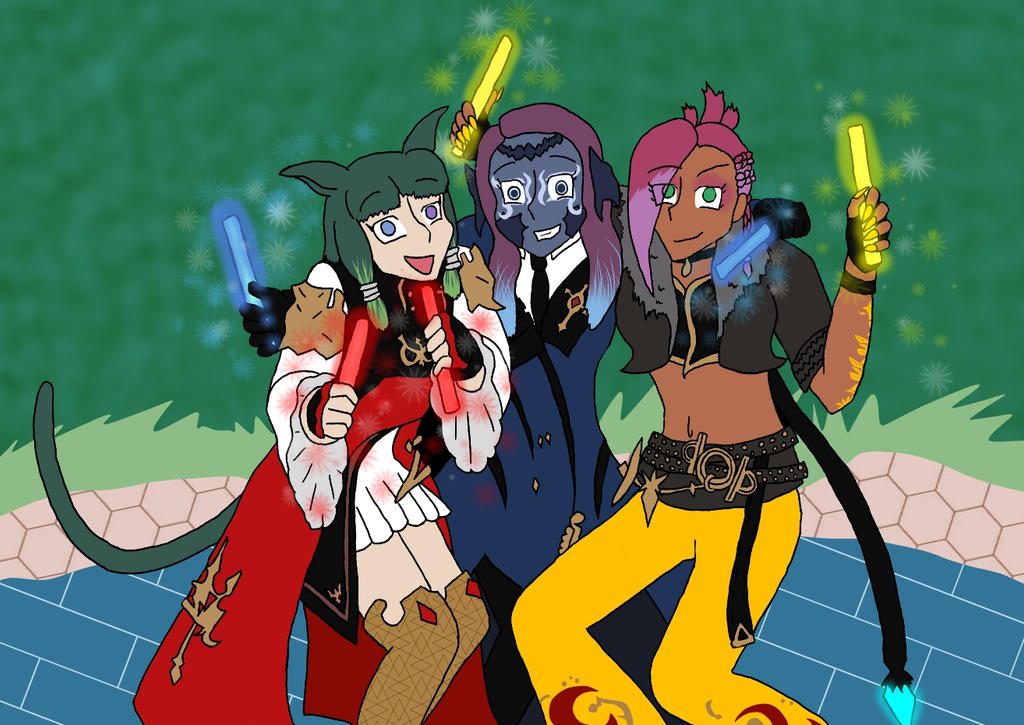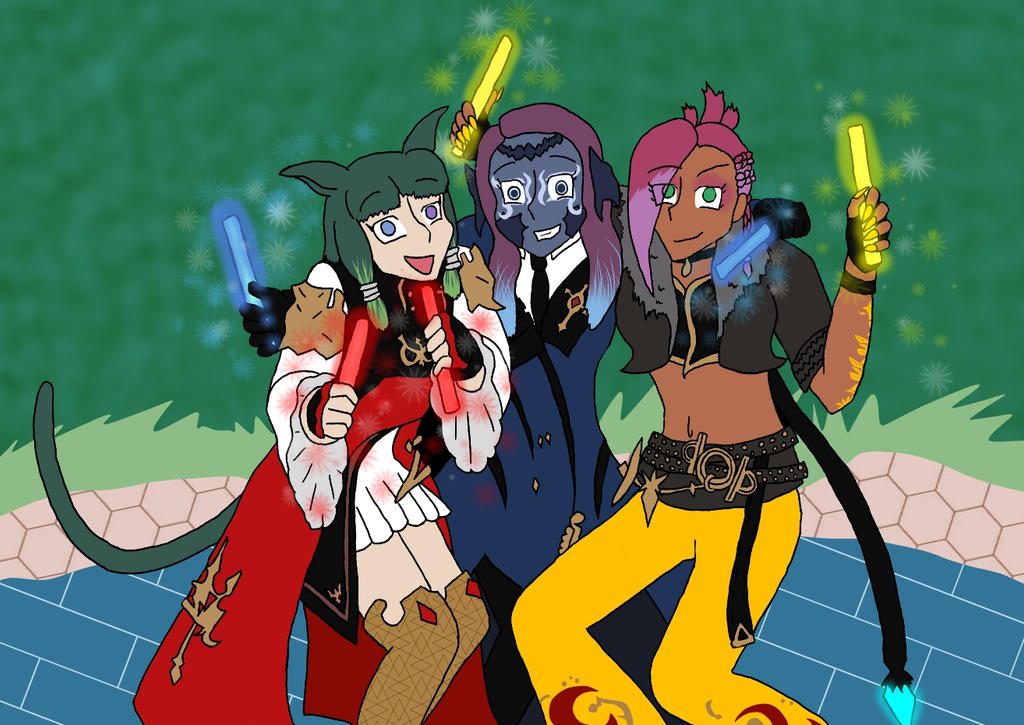 Watch
A picture of my FFXIV character Kessa with some FC mates, my sister Lucky Star on the left and friend Anjel on the right.

At one point we were in Idylshire and I had recently dyed my shire gear blue. Lucky was wearing red, and Anjel yellow. When I noticed this, I brought out my "Cheer On" emote with the blue glow sticks. They soon followed suit with Lucky taking the red ones and Anjel the yellow. We took a bunch of screen shots together. I wanted to recreate it in art form. I know it's not perfect due to my own drawing skills being limiting, but I'm still pleased with how it came out over all.

Anjel actually has a "fantasia addiction" and changes her character a lot. She's switched several times since this picture was taken, but since she was a hyur in the picture, she's a hyur in my drawing too, haha.