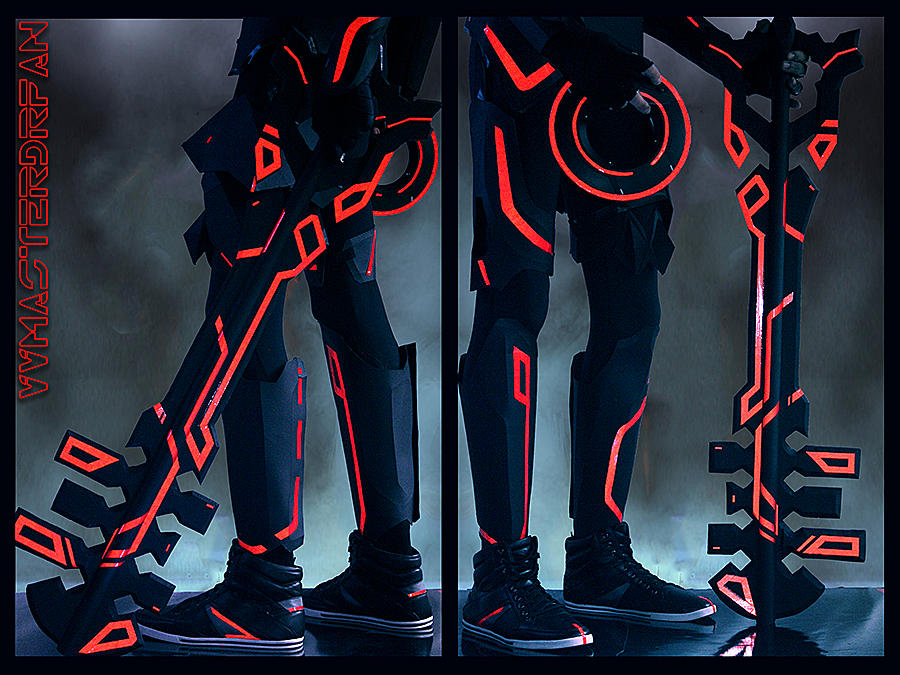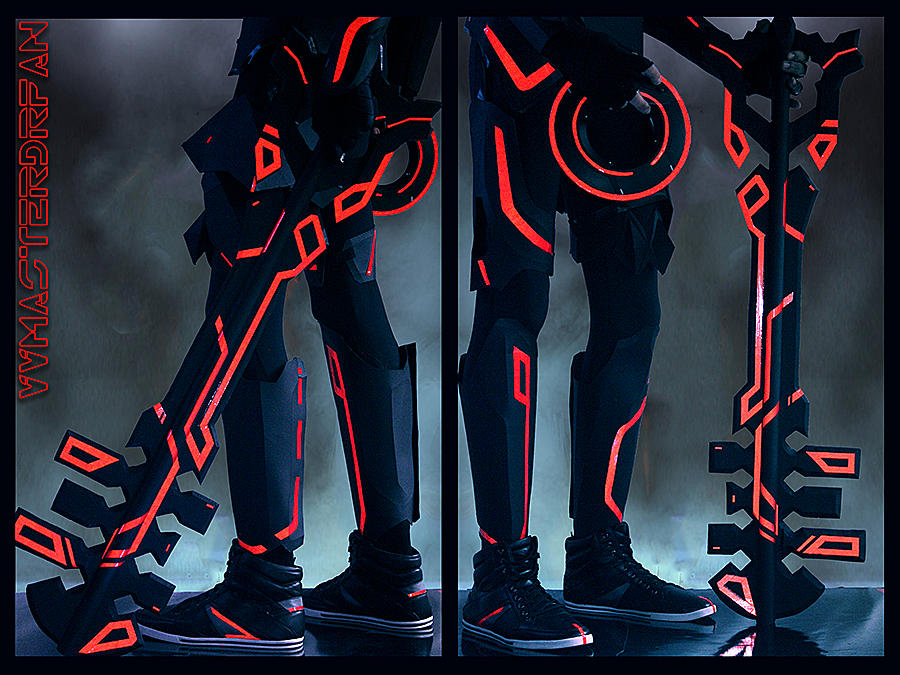 Watch
The Ends of Earth Keyblade - TRON LEGACY Crossover
Wooo!

Surprise!

Well, it's not really a surprise. I'm sure you could have guessed why I was making Terra's legendary keyblade.
It took a long time to take these pictures. Putting on the costume, adjusting camera/lighting settings, making the damn keyblade, repainting my entire costume, THE LIGHTS PERFECTLY MIRRORED ON BOTH SIDES. It was worth it though. I did it much quicker than I thought. Anyways, This isn't the last surprise, I have one more thing.

more on that later.
Enjoy. Your feedback is always much appreciated.

Unpainted Ends of Earth Keyblade -->
More info on my Terra + Tron: Legacy Crossover -->
[link]
FULL COSTUME:
Please send a private note if interested in Keyblade commissions.
More of my work:
With my sculptures, I strive to obtain 100% accuracy in every possible way. I attempt to go beyond by selecting premium unique color choices and even enhancing details to my own designs. Out of love to the Square Enix family, it is my honor to craft such elite weaponry not only for my personal admiration, but for my fellow cosplayers, prop makers, friends, and fans. I would be nothing without my friends and fans. The intense hard work, sweat, blood, and tears that I put into making these is worth it. I hope that one day my talents and artwork may be recognized highly by others. Thank you.
I love it! I have to congratulation you on getting a daily deviation too!!!

Vision (3.5/5): For fan art I find it hard to see/talk about the vision behind it. However you can still tell that there are parts of both Tron Legacy and Kingdom Hearts in the work which is really good.

Originality (4.5/5): I would never have though doing a cross over of Tron Legacy and Kingdom Hearts. It's a very good idea and you did it well because the Keys look as if that's how they were designed to look originally.

Technique (4/5): The Keys are very well built, the edges are smooth, the lengths are correct and each part of the key looks just like it should. The tape has a few area where you can see the seams. It was also cool how you made a costume to go along with it. The shoes stick out but it would be hard to find very Tron like shoes.

Impact (4/5): The red color choice really pop's, but because its a cross over you probably could have chosen any color that you would have wanted. However the jagged corners on the costume really make it look futuristic.
The Artist thought this was FAIR
25 out of 25 deviants thought this was fair.