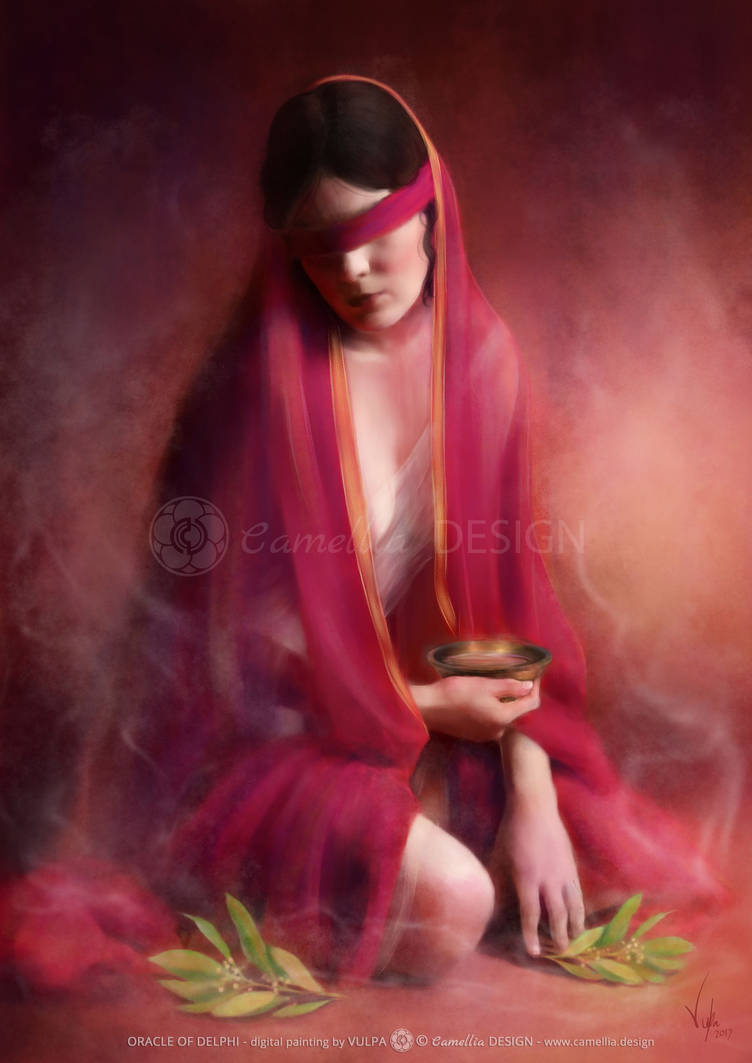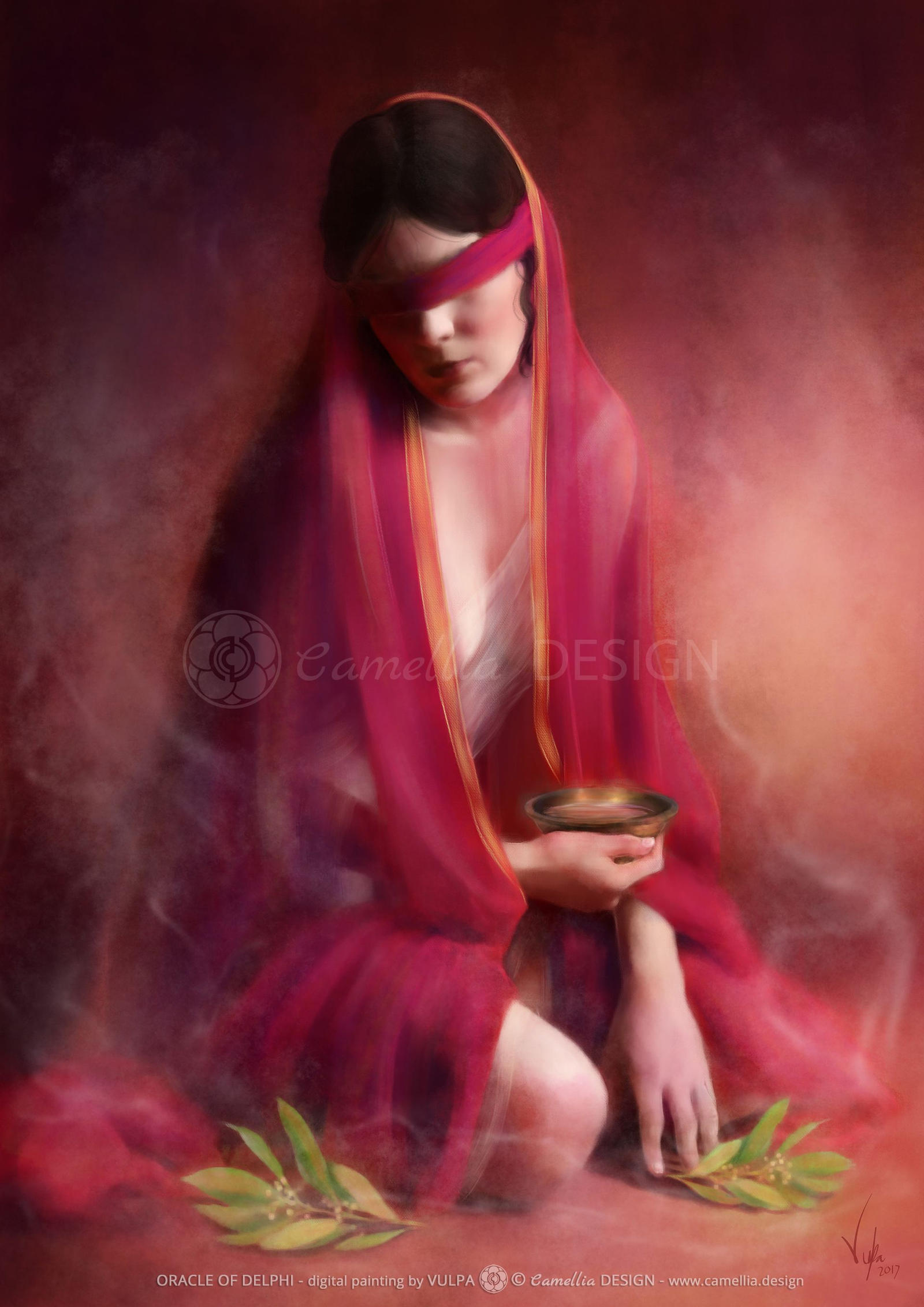 Watch
Oracle Of Delphi


'The Lord whose oracle is at Delphi neither reveals nor conceals, but gives a sign,'


~Heraclitus~


This is my interpretation of the oracle of Delphi, Pythia. She is surround by the

vapors from the Kerna spring water, which

flowed under the temple, and holds a scrying bowl filled with water from the same holy spring.

I

t was believed that the Apollo lived within a laurel (his holy plant) and gave oracles for the future with the rustling of the leaves.

A digital Painting, using CS6.

Ref: A Walk in Fire - 7

Model:

catphrodite

I do feel I can take this painting further and am still working to improve it, in particular I'm considering to take the detail on the face further.

...Awesome. Simply awesome!
Reply

Thanks, I'm glad you like her, she is still a bit of a working progress atm. hit a bit of inspiration block with her, though I'm think after I've completed the projects i'm currently on, I'm looking at coming back to her, got some good ideas where to take the piece now

Reply

My pleasure, Vulpa-Art! I will see gladly whatever idea you add to this piece, I can´t imagine how something can make better this artwork! imo is 10/10 right now! But thats the difference: you are artist and artist people have talent and vision that non-artist people haven´t. It is like a bless that talent indeed. My english is not the best, sorry! See you!
Reply

You always make me double check if it's traditional or digital

very cool !
Reply

Thank you, I use a lot of the same same concepts as I would with oil painting when doing my digital pieces. I like to use slightly transparent layers that I build up, like the glazes I would use on my oil paintings

Will admit still doesn't give quick the same translucent effect on the skin a traditional painting does, so may have to work on my technique a little XD
Reply

perhaps not entirely the same effect, but it does look amazing, and is convincingly 'realistic'.
Printed on an HP canvas stock, I don't think anybody would be able to tell it's not traditional art (from far enough where they couldn't see the lack of volume in the strokes of course

)
Reply

when i finish the final detail I'm look at selling it as a print on camellia.design

I'm also check out some shops next week to see if i can sell it and others there! I'm looking forward to seeing what it looks printed, was really surprised my nyx picture printed well actually looked better, appeared more detailed and less blurred

Reply

Wonderful!!!

Reply

Reply

Don't worry

you did it great! she looks amazing!
Reply

Awe thank you, I'm glad you like her

I guess I'm just still trying to find my style and want to make something more unique

my dream is to do character design, I'm starting a class next week with a designer, so it''l be intresting to see what i produce and what influence it'll have on my work in the future

Reply