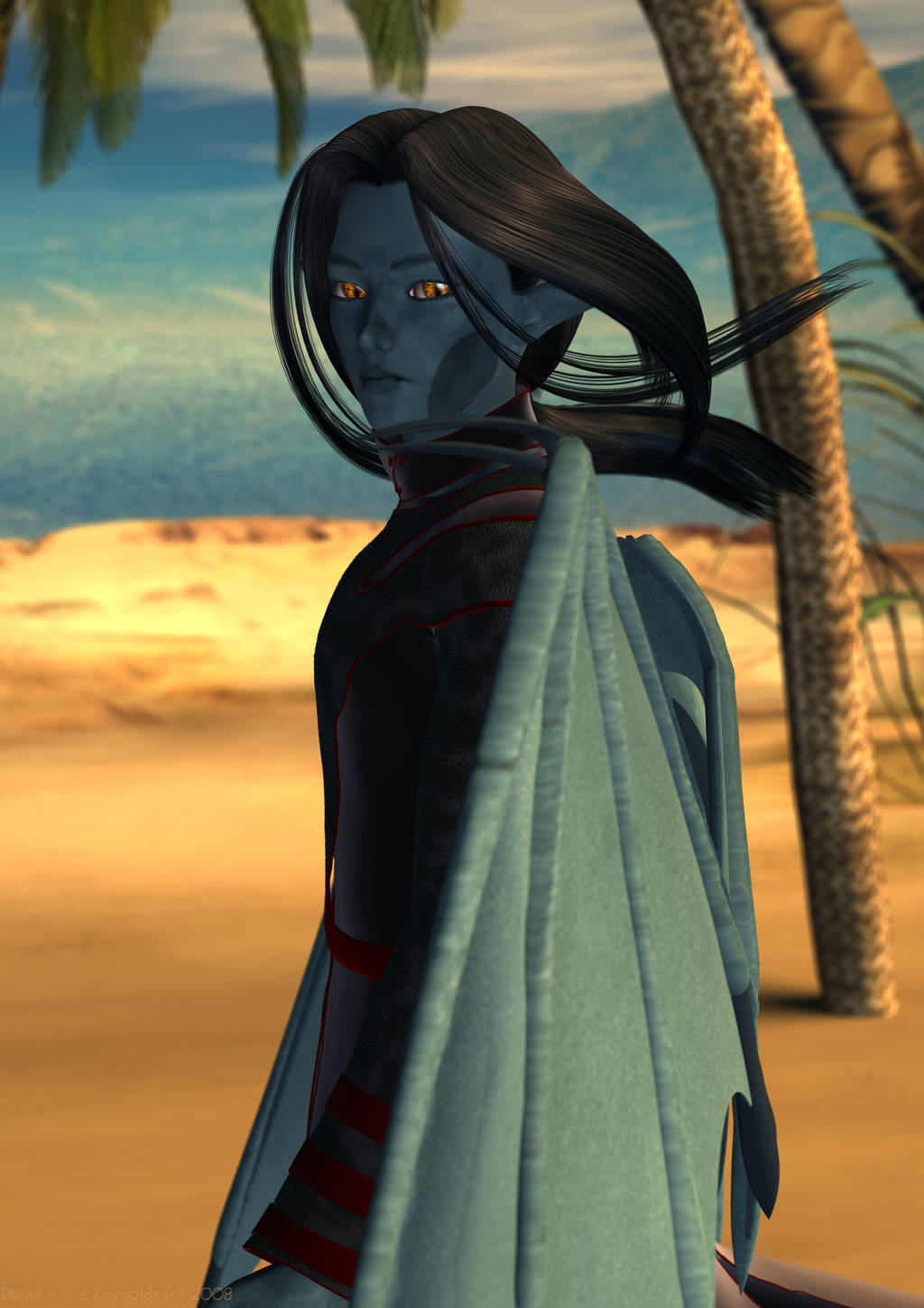 Watch
Um, I hope this is in the right category. It's 3D, but it's fan art, too...anyways...
This is a 3D version of Shira Lexx on his private beach, from
's webcomic "Alien Dice." I'm a big fan, and I wanted to do a fan art, but I haven't been drawing much lately and anyway, I thought I had some stuff that would work. I made his skin textures myself, although the eyes are from the Dazzling Eyes set available over at Daz.
This render gave me SO many problems! First, it crashed for no good reason, then the next time I rendered it, I couldn't save the render, and ended up taking screenshots and pasting them. I ended up with 18 layers in PSP over the background...but I did it! I are winner, lol!

Shira Lexx and Alien Dice are copyright
. Her wonderful comic is here
[link]
so go read it! Right now I'm re-reading the old archives, especially where she's got text in addition to the comics.
Really
good read!