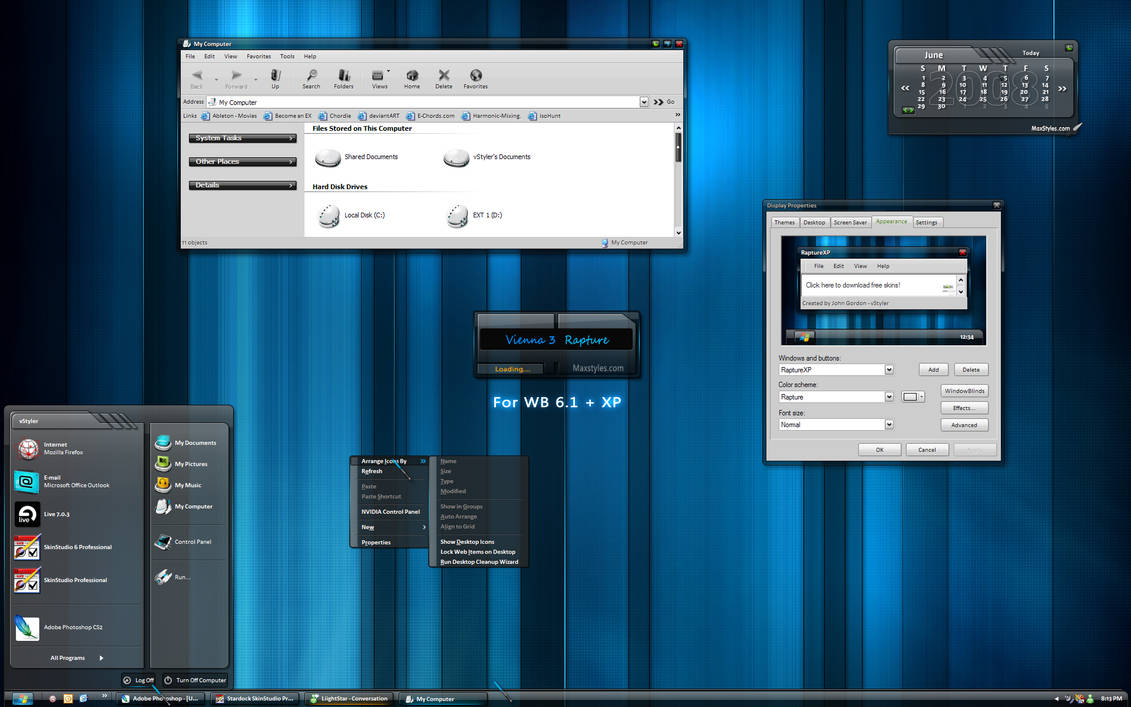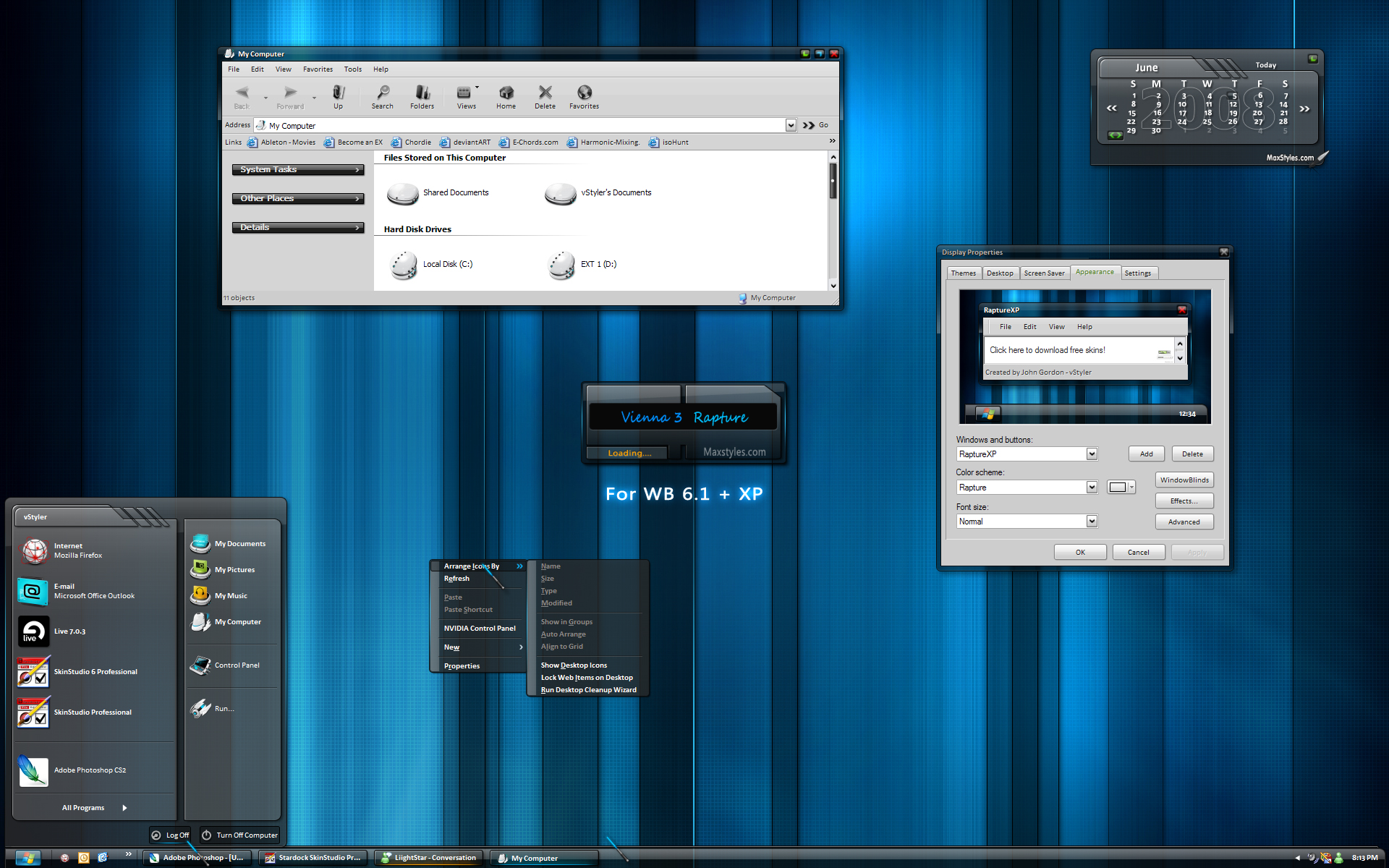 Watch
OK folks, by popular demand I have gone ahead and made an XP version of Vienna Rapture.. only known issue is a couple of right click menu's may look bad due to using black menus and trying to keep all th eother light menu's useable.. you can basically blame firefox 3 for this... lol...wahhh!!
Anyway.. I shall upload the wall shown shortly.. and as usual look for the matching Rapture skins in the galleries.. thanks to everyone who has made or is making matching stuff.
Enjoy Rapture for XP and stop by my site
[link]
for more cool stuff..!!
I am now officialy done skinning for a couple of weeks.. see ya after vacation!!