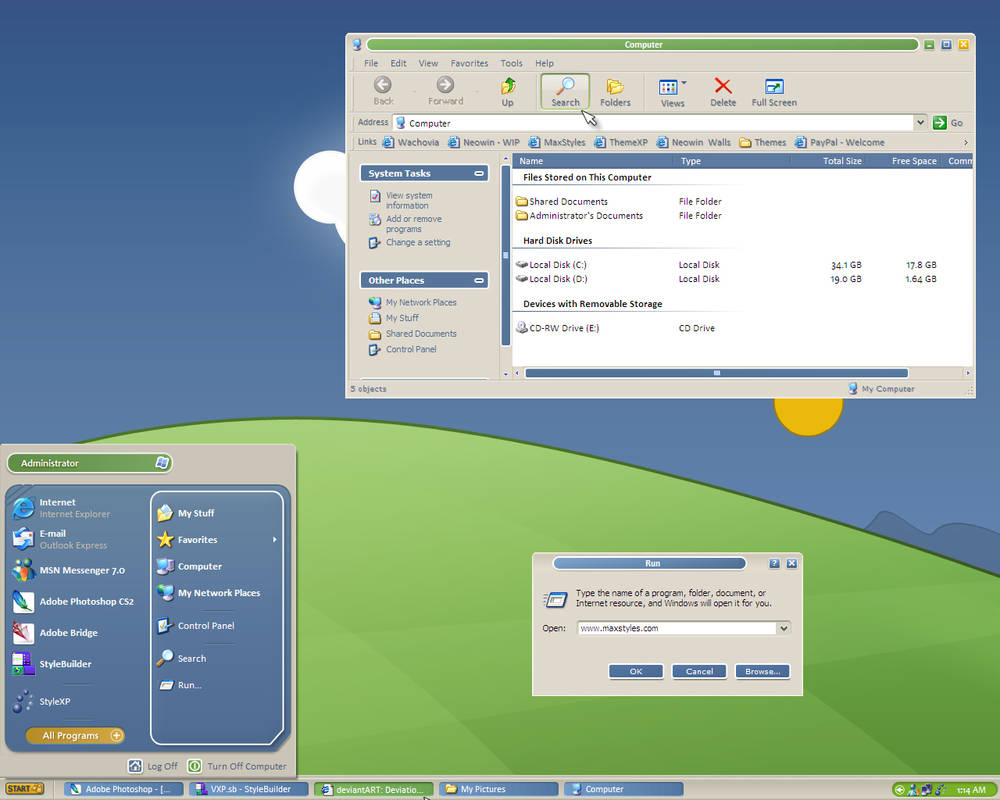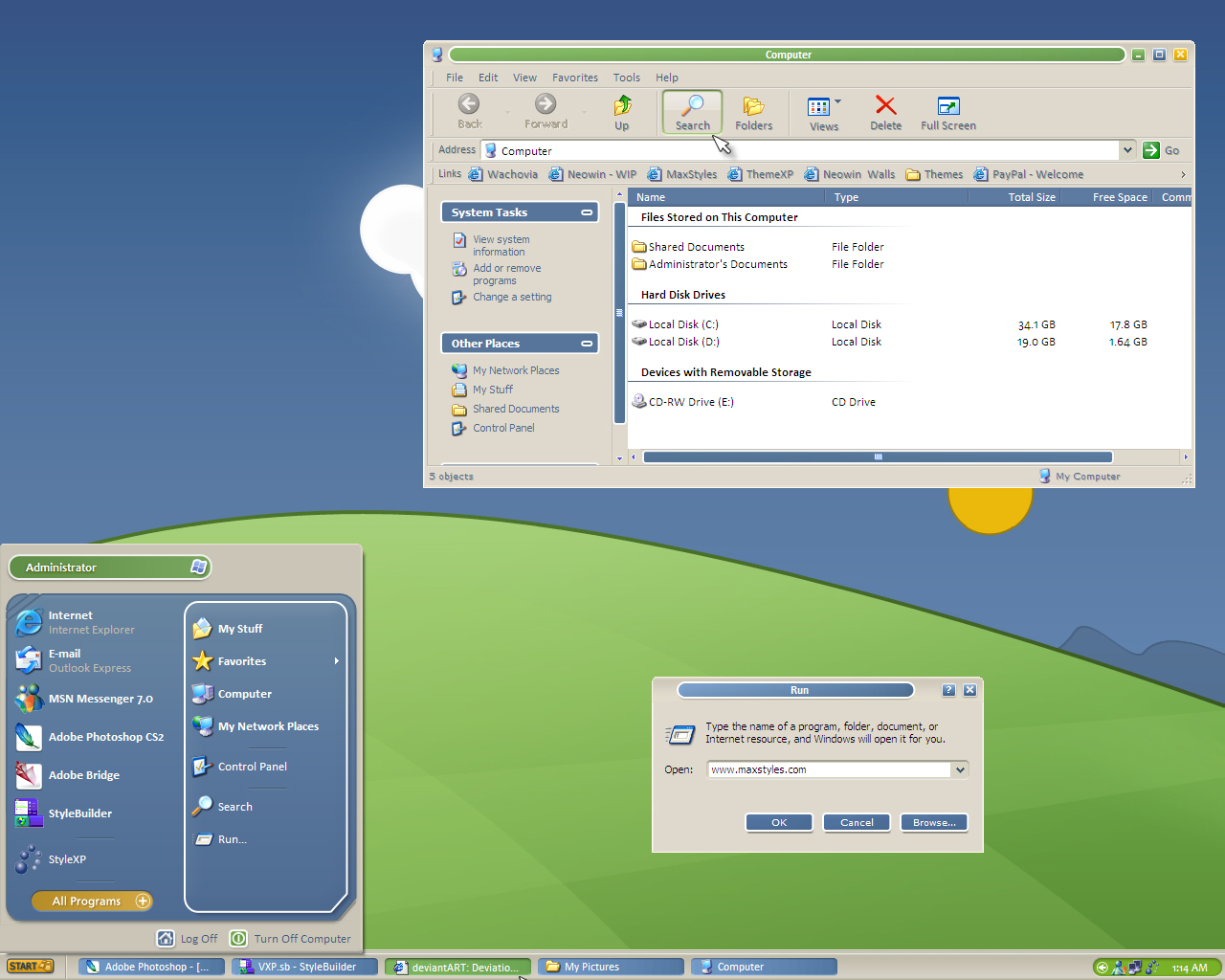 Watch
VXP..A New Classic..
UPDATE #2
Still lots to do but these are the major updates so far.
I need bug reports folks, id like to make this the best it can be.
Button Text bug has been resolved,
Maxthon bug is fixed,
Listview bug is fixed,
Fixed tabs so that right and left ends are rounded on bottom and not cuttoff,
Fixed active window text issue,
progress bar issue fixed
Come on y'all i need more bugs !!!
I challenge you to find a bug in this VS.
As Promised... RC3..
************************************************************************
After workin long and hard on this for about 6 weeks i feel confident i can release an RC1 version so that people may get a chance to get a look at what i hope will be an enduring classic theme.
Several elements of the theme are yet to be completed but for the majority of users this should at this point be a useable , comfortable and easy on the eyes visual style.
PLease feel free to post bugs reports and suggestions and when i get the time i will fix any issues and complete the entire theme.
A compact version IS in the works by Matt0.
A Winamp skin is in the works by Matt0.
A Trillian skin is in the works by Danimator.
Also several walls will be incuded in the finall version.
NOT COMPLETED: VERTICAL TASKBAR AREAS and SHELLSTYLE.
I'd like to thank all my pre-beta testers for all their input so far.
DONT FORGET TO INSTALL THE FONTS !! and..
Dont forget to let me know what u think and be sure to visit MY SITE @
[link]