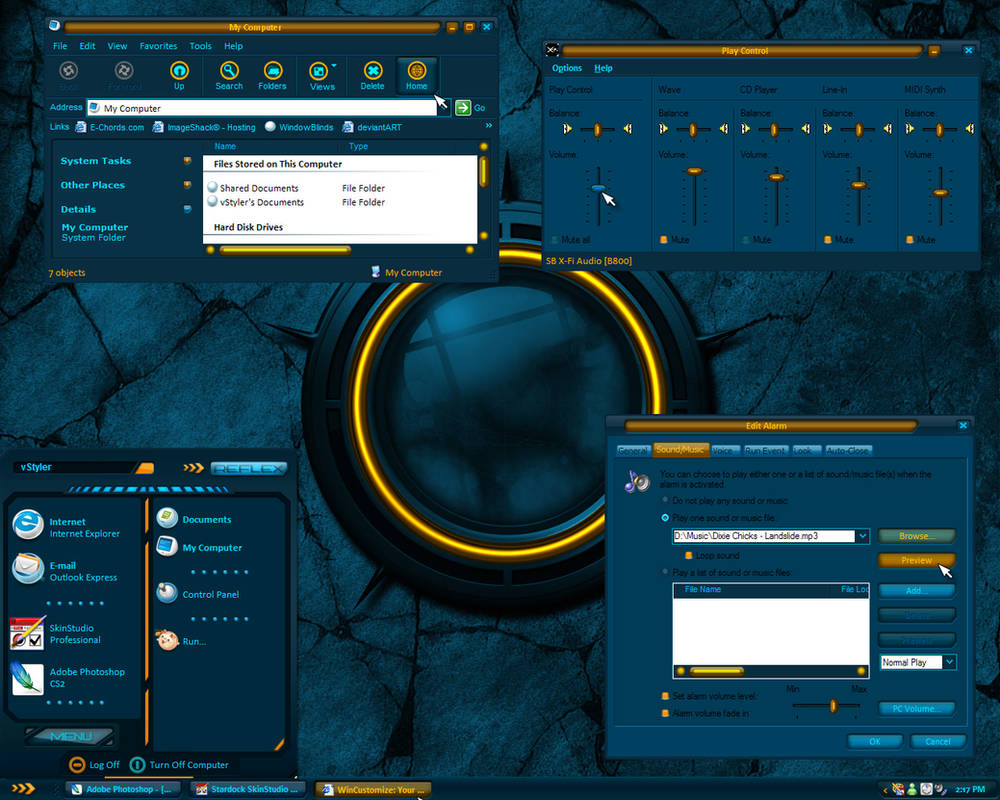 Another of my previous Premium Visual Styles I have ported to WB.

I have made a Light and a Dark window substyle for those who prefer each. Just choose it from the Substyle
dropdown box.

Please keep in mind although i have released a few themes recently that all i am doing is porting them over and skinning the WB parts. These are the results of my work over the past months, years.

This theme was made long before Navigatio's Reflex theme so I am not changing the name.

Wallpaper is in Zipfile.

Enjoy.