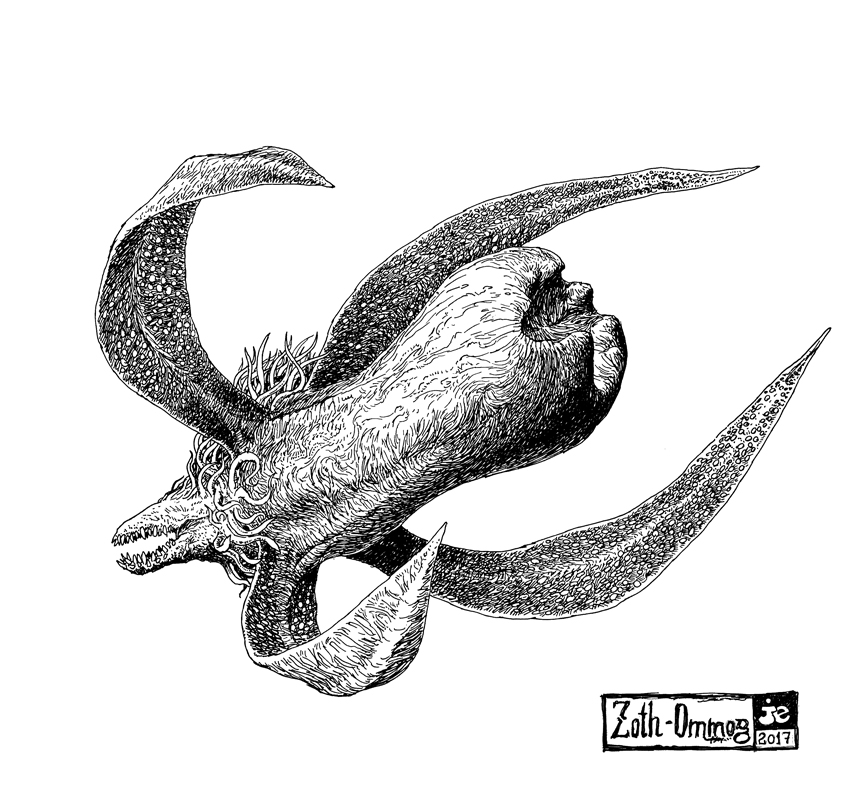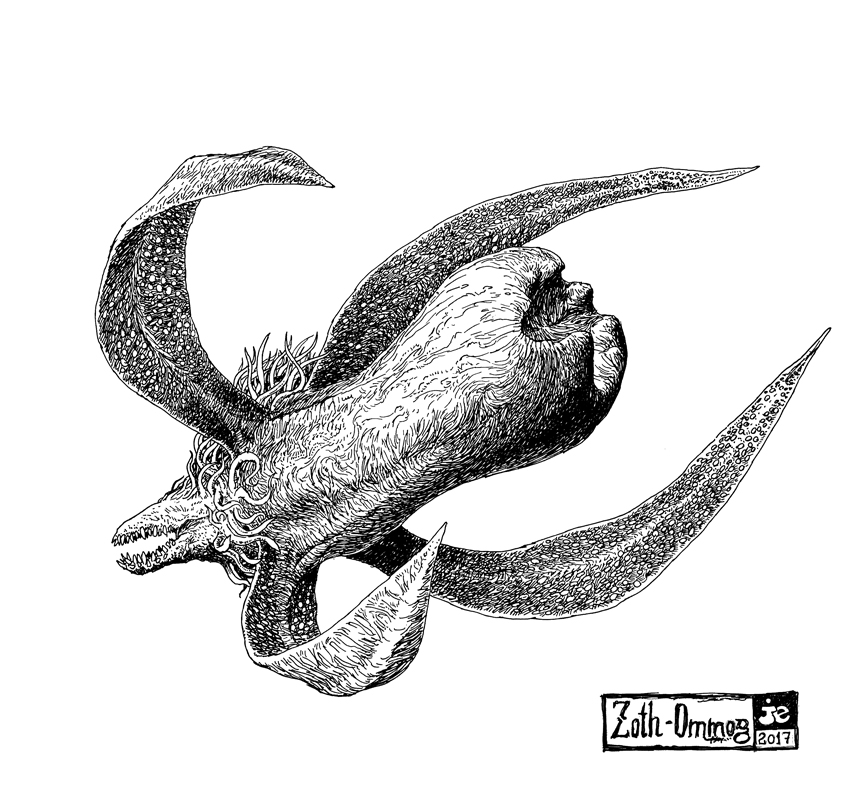 Watch
Lin Carter teremtménye, Cthulhu ivadéka. Az Instagramon futó Cthulhuchallenge kihívásra készítve./ Lin Carter's creature, Cthulhu's child. I made for Cthulhuchallenge.
Cthulhu Challenge
Az előző lény ebből a sorozatból/ Previous creature from this series:
Yibb-Tstll

It looks a bit like a carnivorous plant... thing. It's a bit disturbing. Really awesome!

Reply

Thanks!

(I like your avatar.)
Reply

Reply

Reply

Great drawing. I like the textures and how dark and light parts work together. It look really three-dimensional.
Reply

Bizarre looking creature, I like it. And awesome lines as usual!
Reply

This is one of the gods that we do not see very often! I am glad to see an artist tackle old Zoth-Ommog.

Reply