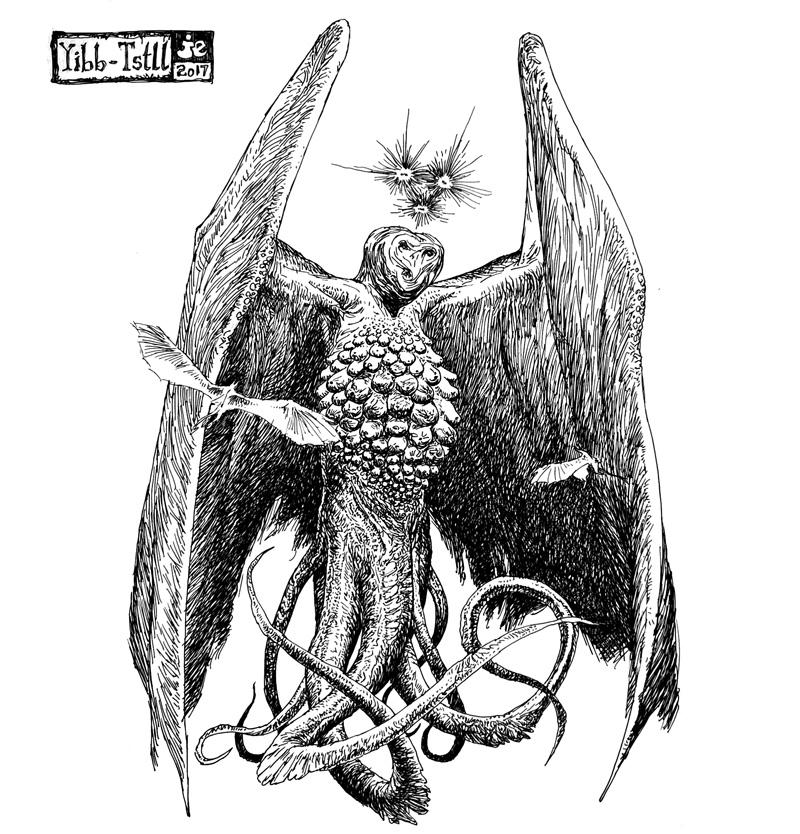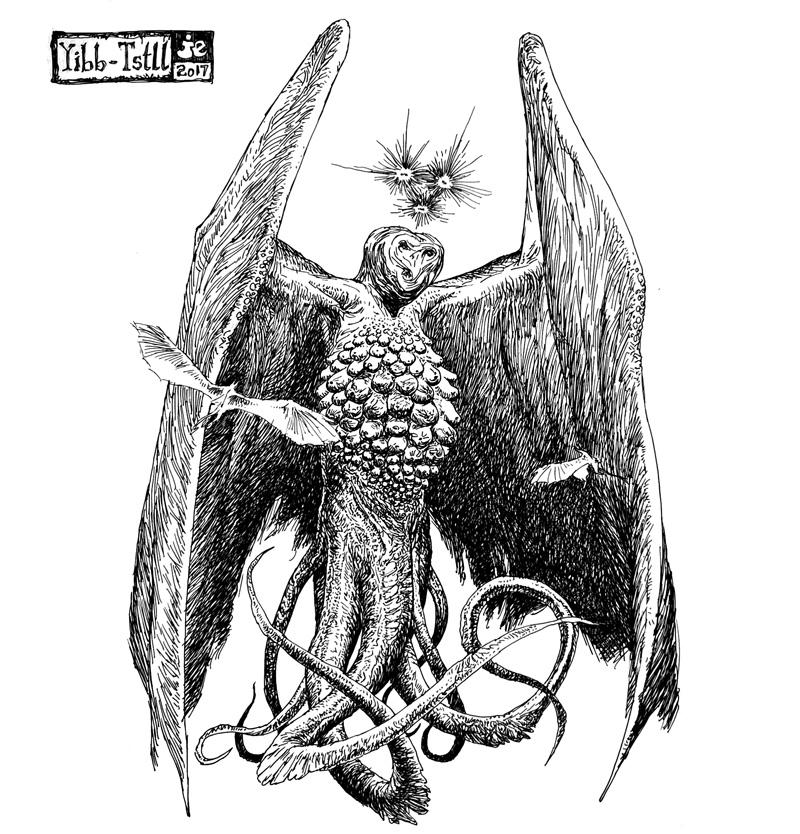 Watch
Brian Lumley teremtménye./ Brian Lumley's creature.

Yibb-Tstll
(
The Patient One
) is an obscure god, said to watch at the center of all time as the universe revolves. Because of this insight, only
Yog-Sothoth
is said to be wiser. Its blood, the Black, is a weapon which takes the form of black snowflakes that stick to and smother a victim. The god's touch causes an instant change in the person affected—this change is usually fatal but occasionally brings some benefit.
Yibb-Tstll is sometimes described as an immobile, dark, tentacled entity with a pulpy, alien head, detached eyes, and large bat wings under which countless Nightgaunt suck black milk from its innumerable breasts.

source:lovecraft.wikia.com/wiki/Yibb-…



The Lumley tales THE CALLER OF THE BLACK and THE HORROR AT OAKDEENE . Admittedly good for mythos fan-fiction, BUT the tale THE STATEMENT OF HENRY WORTHY ,tho evading any mythios names, is also good.
Reply

Good lord, absolutely stunning ♡ I love this series you've done and I'm always left in awe.
Reply

Thanks!

I will continue the series because there are still beings in the Lovecraft's world that I still have to draw.
Reply

Beautiful

Reply

Unusual, to say the least
Reply

Reply