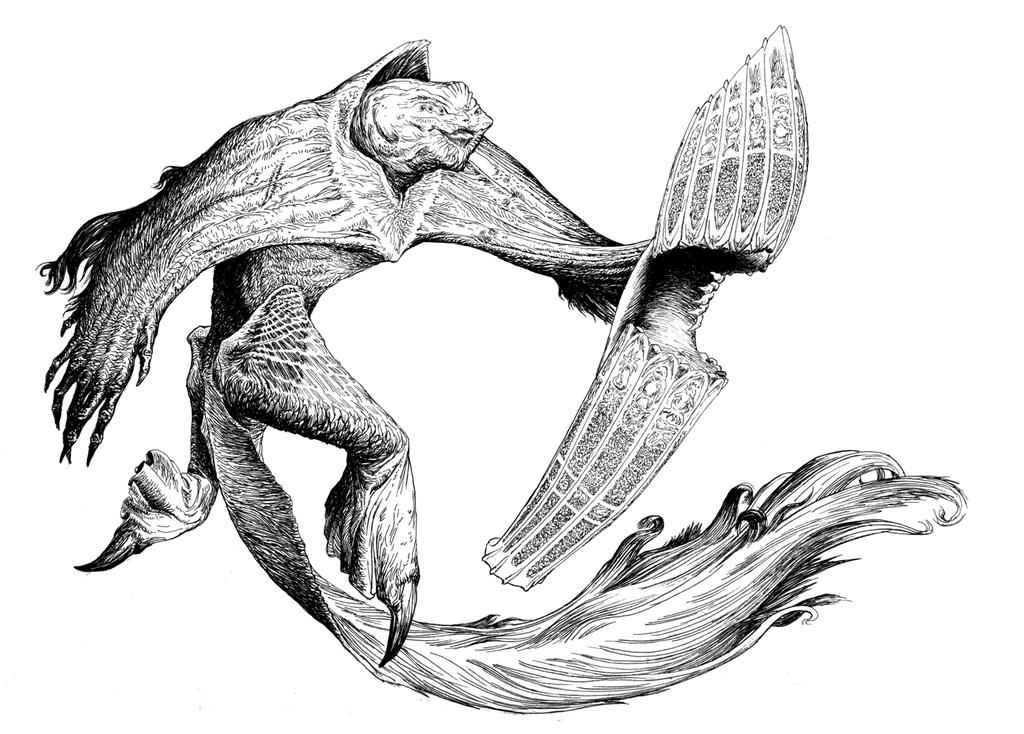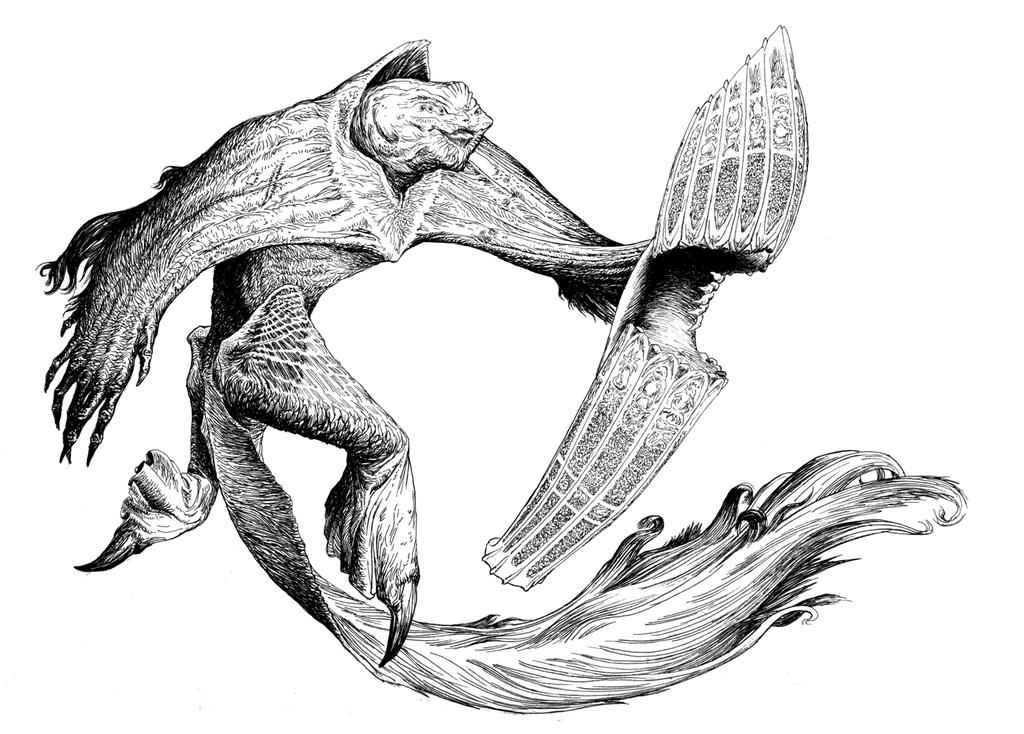 Watch
Ilyen vigyorgós Dagont még biztosan nem láttatok! /You haven't seen such a grinning Dagon yet!



Az előző lény ebből a sorozatból/ Previous creature from this series:Hound of Tindalos

Damn, you allways make the most interesting design for the old ones. Very alien like they should be. What is he holding though

Reply

Thanks! Every time I try to create the strangest look, sometimes I can, sometimes not. Generally these creatures have an extraterrestrial origin, so the alien look is justifiable. He holding his totem, that is covered with terrible reliefs.

Reply

Reply