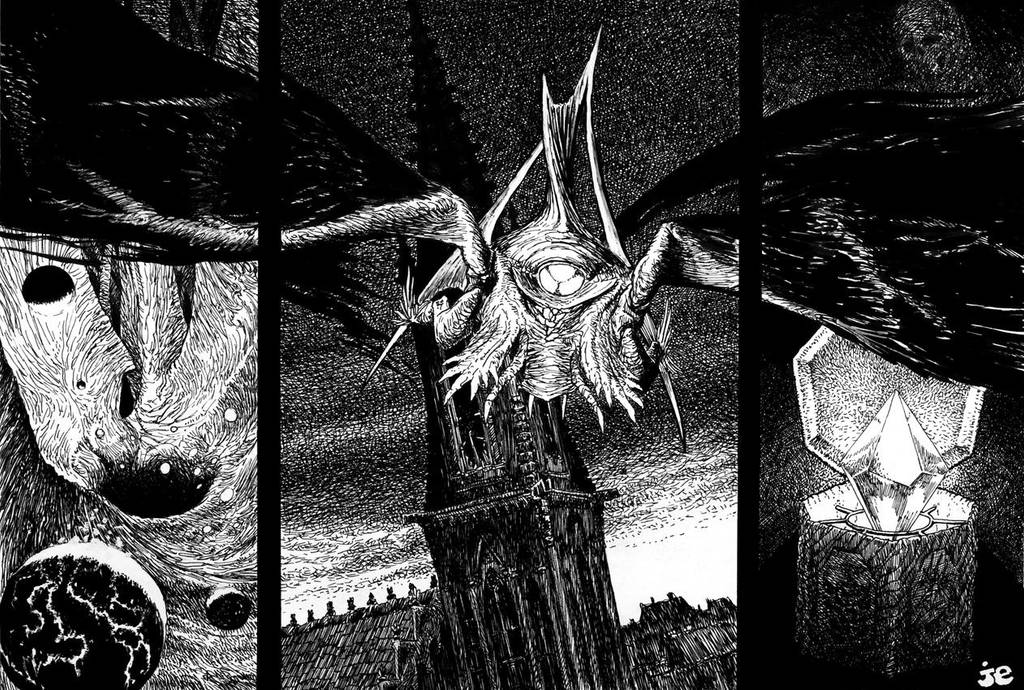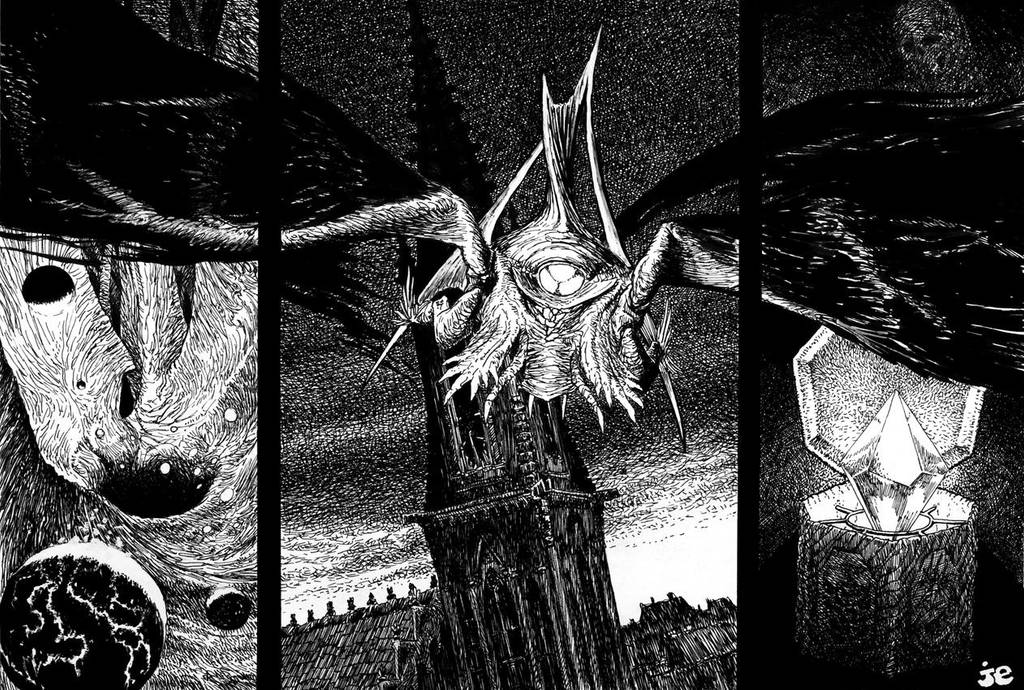 Watch
Illusztráció Lovecraft a Sötétség lakója című novellájához. Tus papíron./ Illustration for "The Haunter of the Dark" horror short story written by H.P. Lovecraft

Naaah weak creature, a flashlight is all you need!
Reply

Beautiful! I love your inking style.
Reply

that's amazing
i can literally feel Lovecraft's atmosphere on dat picture
his myths inspire me to draw btw, you can see it in my gallery c:
Reply

Very Inspired and a MasterPiece of Lovecraftian Art! Congratulations!
Reply

Reply

Reply

I need a bigger can of bug spray.
Reply