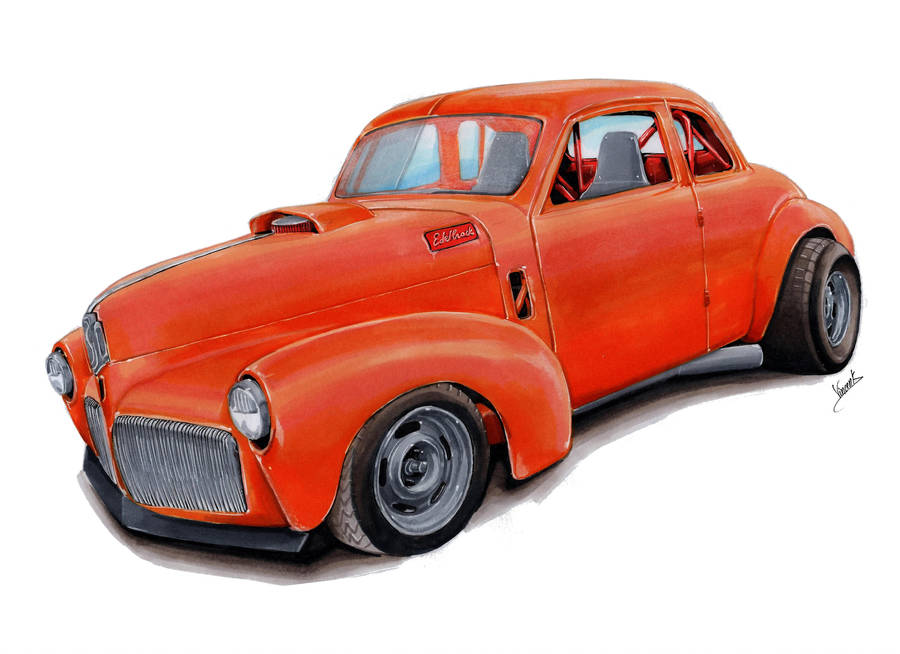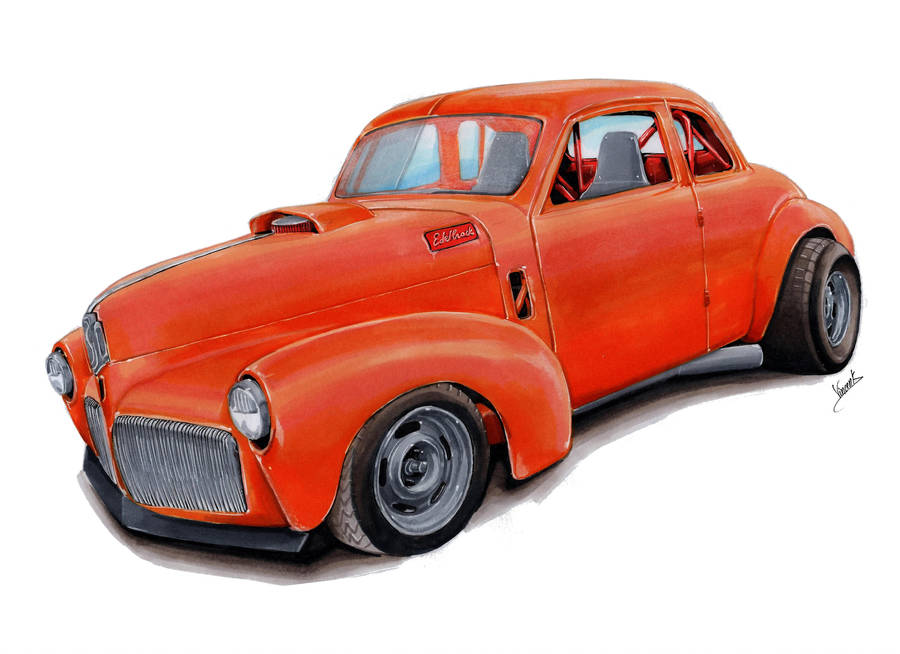 Watch
I have made a racing version ( dirt styl) of a old Ford ( 1940 ?) I'm not sure of the model because this car not seems very clear lol.
Mat color, sheet metal rims, block edelbrock, etc ...

made by touch markers

Definitely not a '40. '46/'48 Ford. Hillbilly is wrong about the Lincoln grille shell, it's closer to a Mercury, but not really either.
Still it looks good.
Reply

Reply

its not a ford i think its a Lincoln Zephyr
Reply

Very nice model!

Reply

Amazing hot-rod! I love the dynamic angle and your great attention to detail (wheels, grille etc.). the coloring is really great too.
Reply

Cool!
I like the composition with the car filling the picture plane at an interesting angle. You really nailed the stance of this rod.
Your proportions look good, and you did a fine job on the foreshortening. You really captured the lines and character of the car very well.
You have a good range of values here. And good use of value changes to show the planes and contours of the body.
It's an excellent piece of work!

Reply

Bad-ass!

Reply

Everything's perfect

Reply