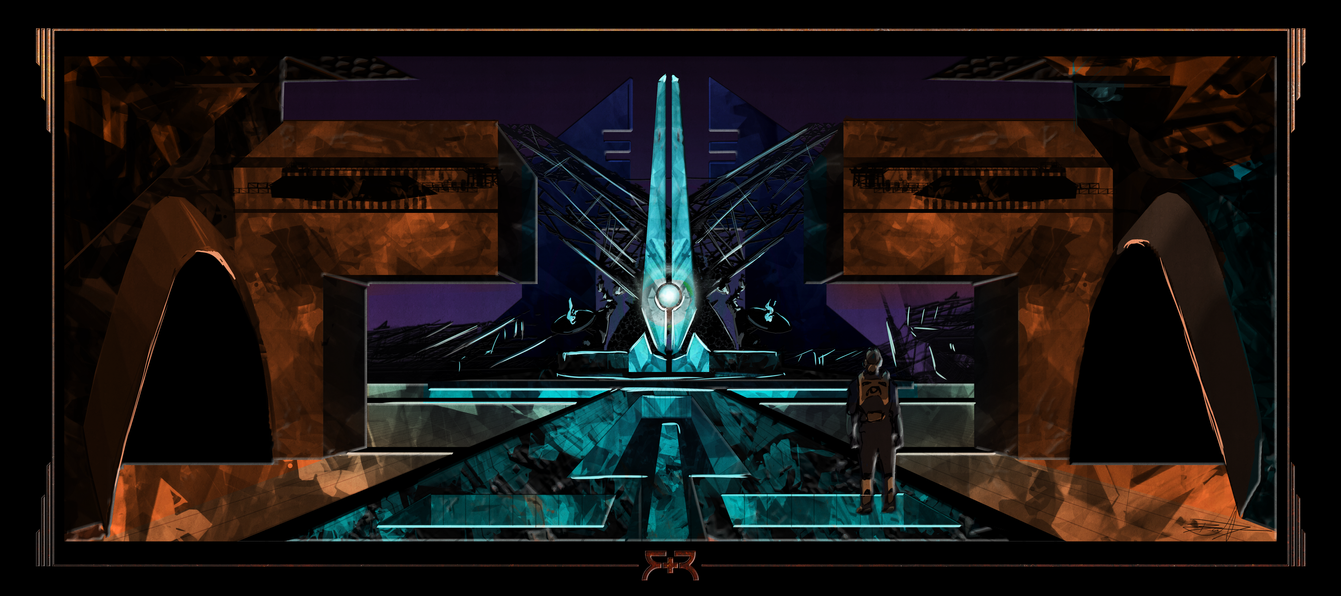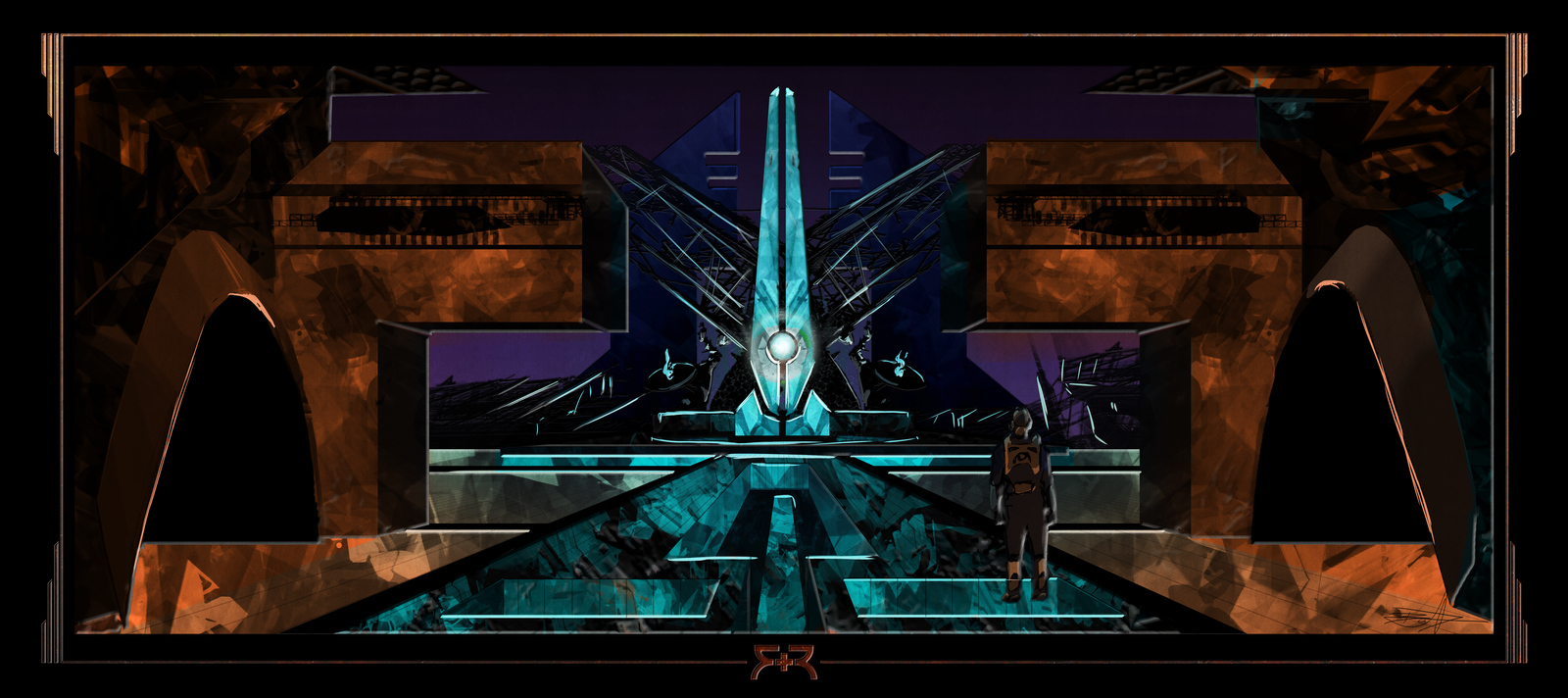 Watch
This is a rough and tumble speedpaint that I quit after playing with color blends for 2 hours.
All done with Photoshop and a Wacom Intuos 4.
So how was it done?
1) Quickly laid down my perspective lines.
2) made general iconic shapes with the marquee tools, then used a textured brush to paint them in.
3) repeat that for a few layers: fore, mid, back.
4) Add a figure for size reference
5) Tweak colors with gradient maps and adjustment layers to taste.
6) get tired of it and call it quits!