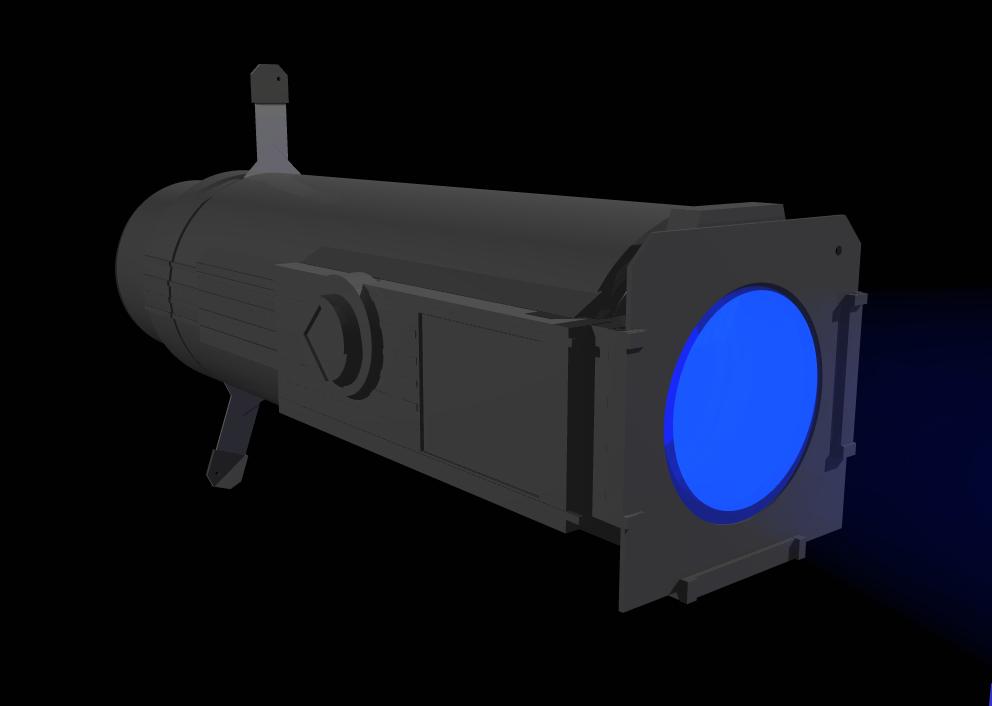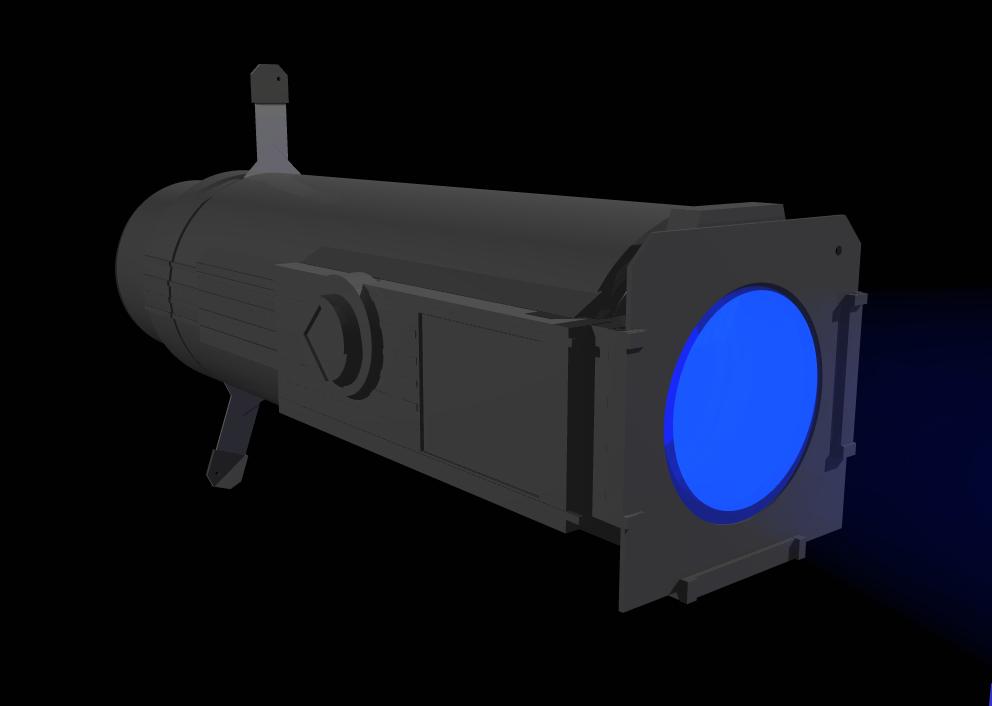 Watch
Anyone who works in the theatre should recognise one of these. A great piece of equipment. My hope is to render an entire theatre (if I ever find the time) and I want each piece of it to be as detailed as possible.

This Source Four was rendered in Bryce 5.5 and actually has a hollow center with a white lightsource inside. The lightsource passes through a convex lens and a flat semi-transperant "gel" which I colored blue for this rendering. I can have different colored lights by changing the color of the gel and leaving the light white.

As a side note this piece is missing the brackets used to mount it on a pipe.

I welcome advanced critiques because I want to grow as an artist, but please remember I'm new at this.