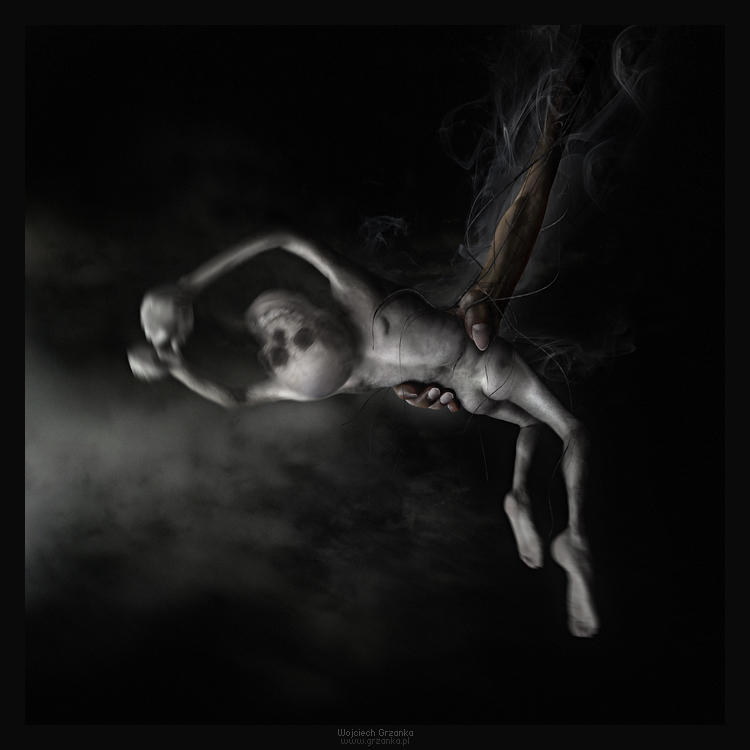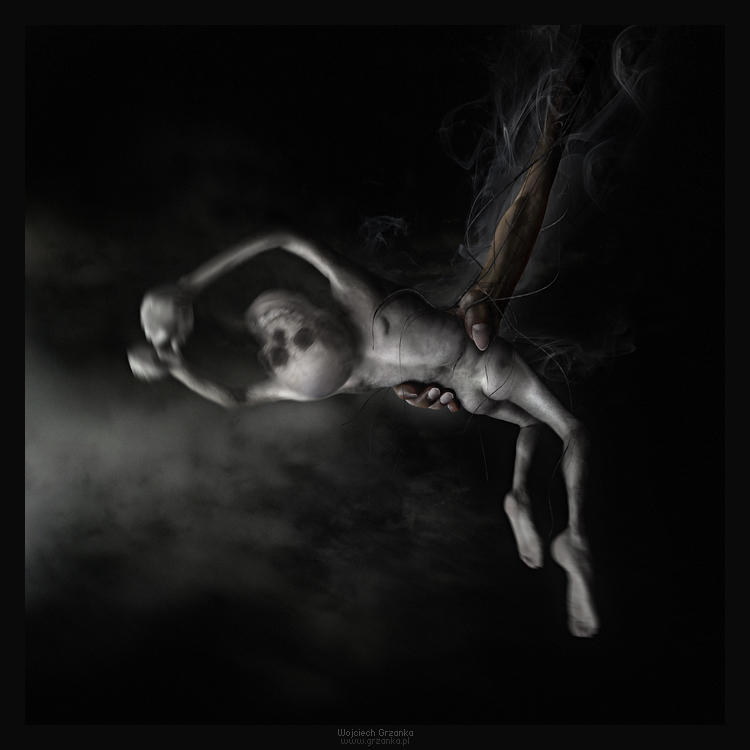 Watch
Canon 40d, Sigma 10-20mm, Photoshop...

I would interpret it as one reaching into the depths of their soul. I love how far out the arm extends. Amazing piece!
Reply

Reply

woo... it's a little scary one, but good picture! I love the technique used!
Q; What is it the skeleton person is catching...? Is it a ball or... It bothers me a little, when it's a little too unfocused at that point, But like said Good work!
Reply

He's catching nothnig

He's hands are just in motion - that's way are blured. Maybe the unproportional size of them mislead you...
Reply

just amazing. pozdrawiam

Reply

Your work seems awfully underappreciated for its brilliance. I love the hand that reaches out, covered in smoke. The whole composition is fantastic.
Reply