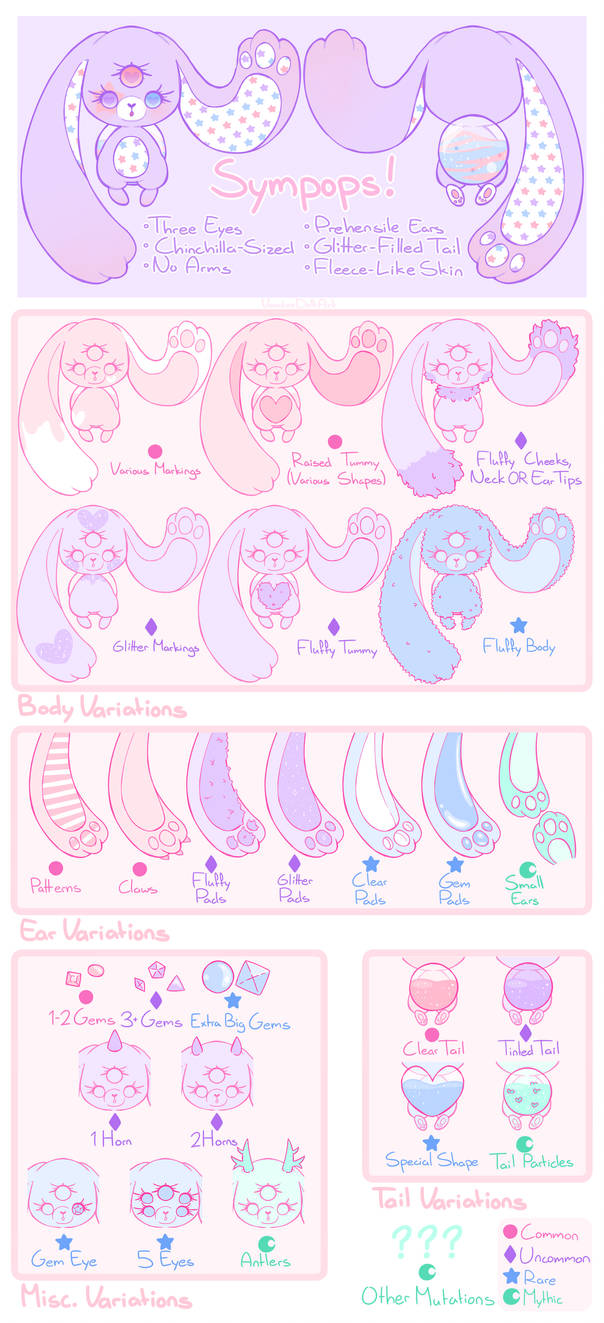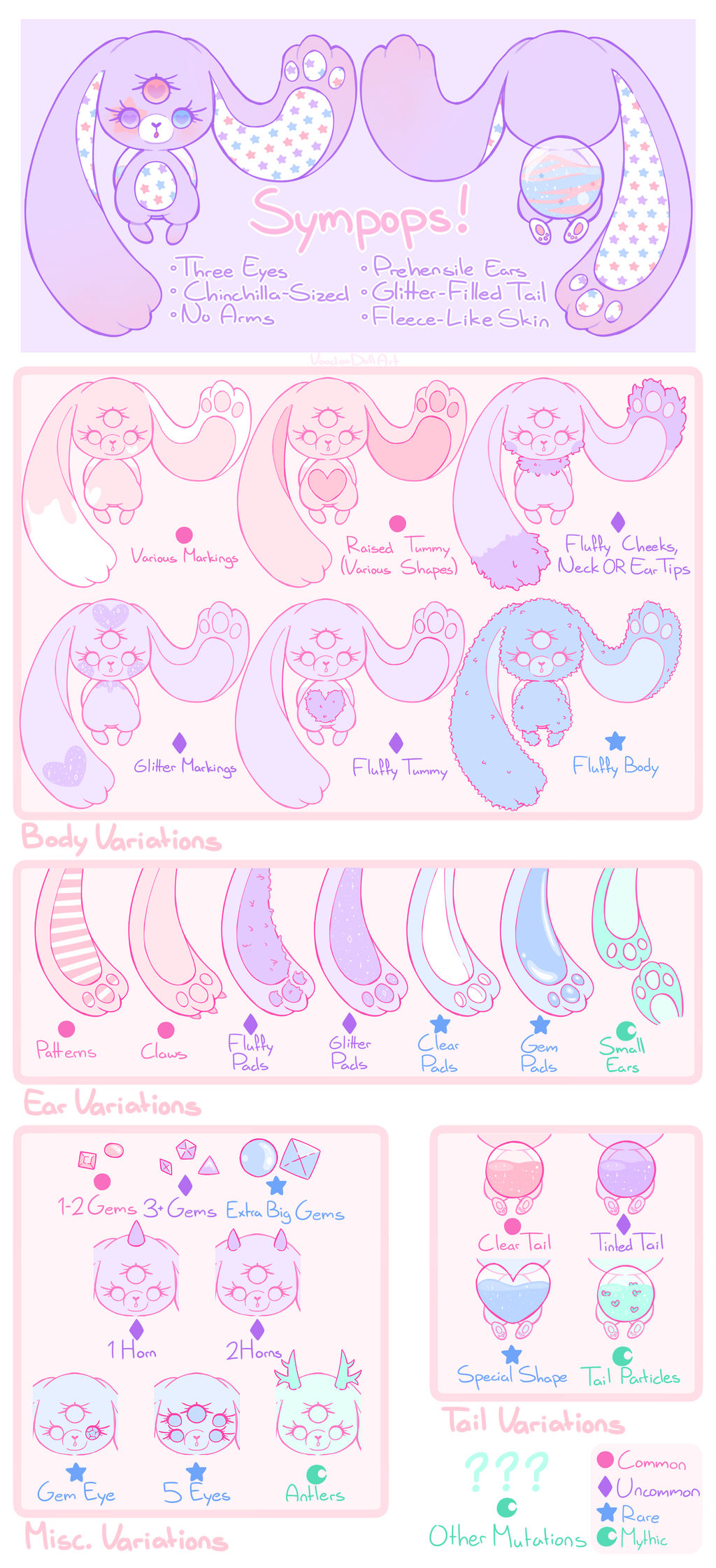 Sympops are a semi-open species. EDIT: Updated as of 29/04/2018 to include new traits and a mythic rarity.
Sympops are alien creatures from a distant galaxy, who feed on the negative emotions of other beings and thus have a slight soothing effect on those around them. Though they originated on just one planet, they have become popular companions for many intelligent species and been exported to planets throughout the universe, including earth! Sympops are very social creatures and often form a strong bond with a specific person or animal, whom they will then spend their life with while passively absorbing their stress and anxiety. Excess energy is stored as a glittery substance in their tails and while they lack arms, their prehensile ears function in a similar manner.
As companions, Sympops are easy to care for, not needing food and usually staying in close proximity to their person. They can be needy though and it is recommended to clean them daily with a small lint roller and spot clean with a damp tissue, as they get dirty easily and can struggle grooming themselves.
If you want to make your own Sympop, feel free to make one with any combination of common traits, but only up to one uncommon trait and no rare or mythic traits. Multiple uncommon traits and rare traits will be available through adoptables!
*To clarify: Fluffy cheeks, fluffy neck and fluffy ear tips each count as separate uncommon traits. Your MYO can therefore only have one of the three.