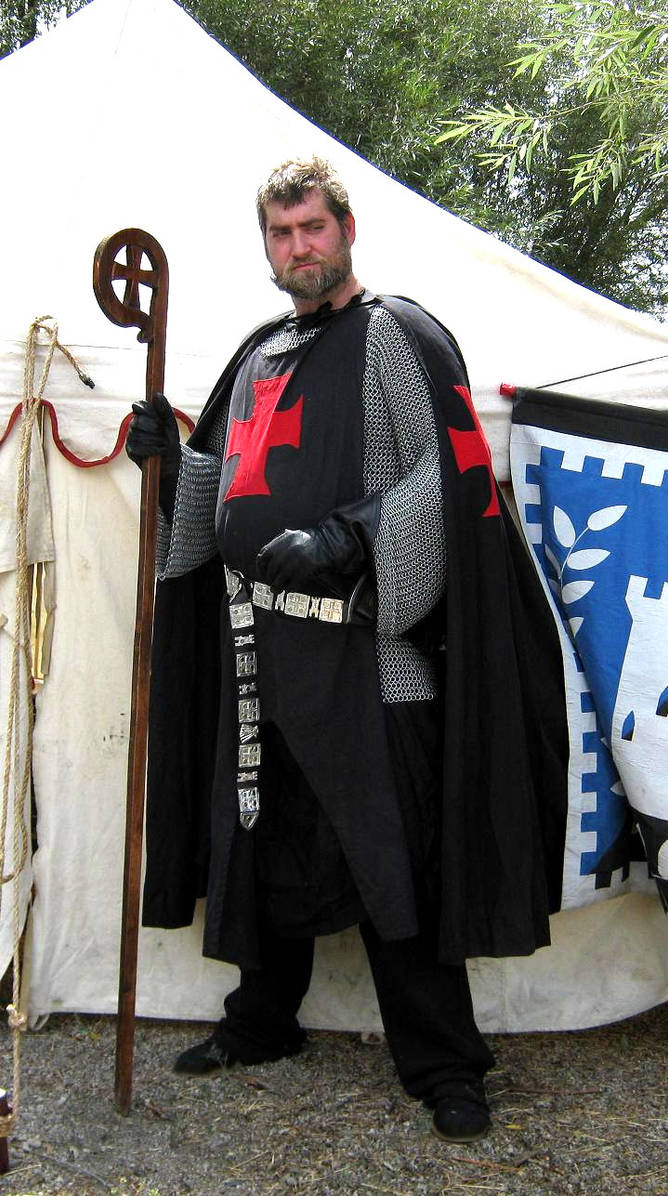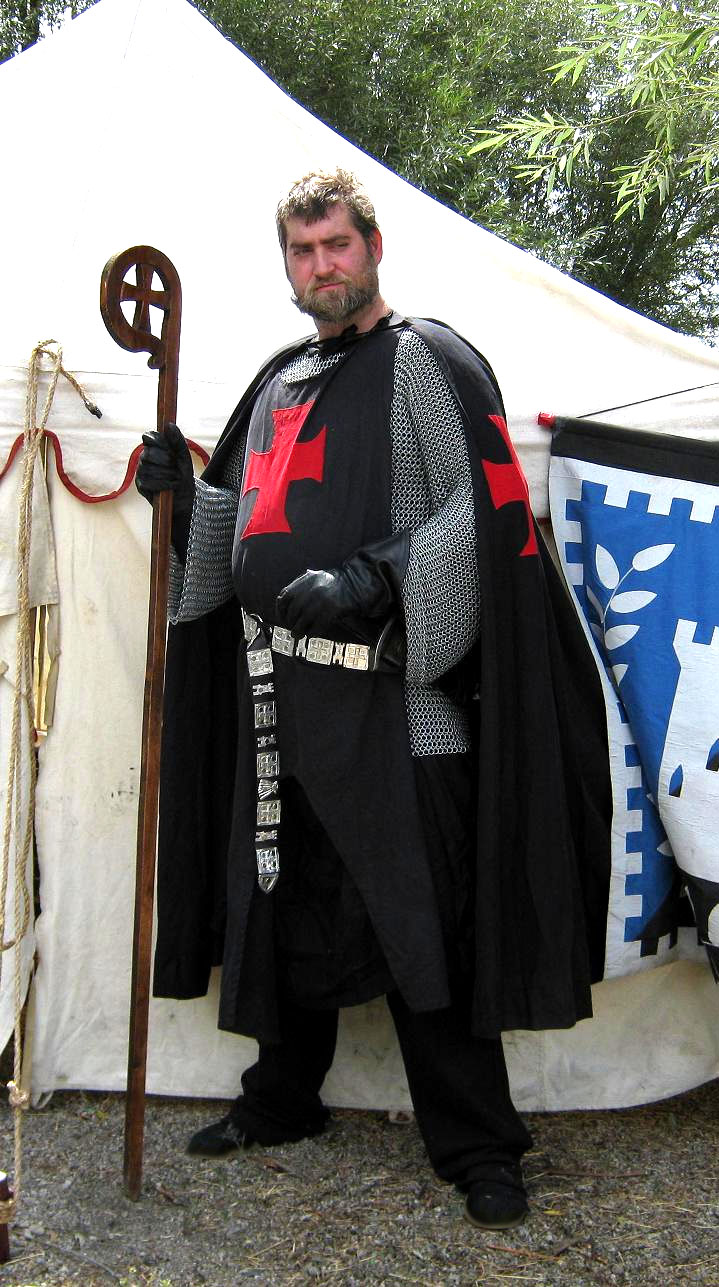 Watch
Me as "Prior Helmut" a 13th Century Templar. I'm in the SCA (Kingdom of Artemisia) and this is my kit. I'm not wearing my proper tights or hooded mantle as it was way to hot that day.

I'm wearing my del Tin broadsword on a handmade plaque belt of pewter plaques I cast from a soapstone mold I hand carved. The chainmail is about knee length and full sleeved.

My crosier I also hand carved and made of simple pine.

you can see my old pavilion behind me, and the Shire of Silverkeep banner to which I am the Seneschal.

You may be able to notice the small silver keeps on my belt.