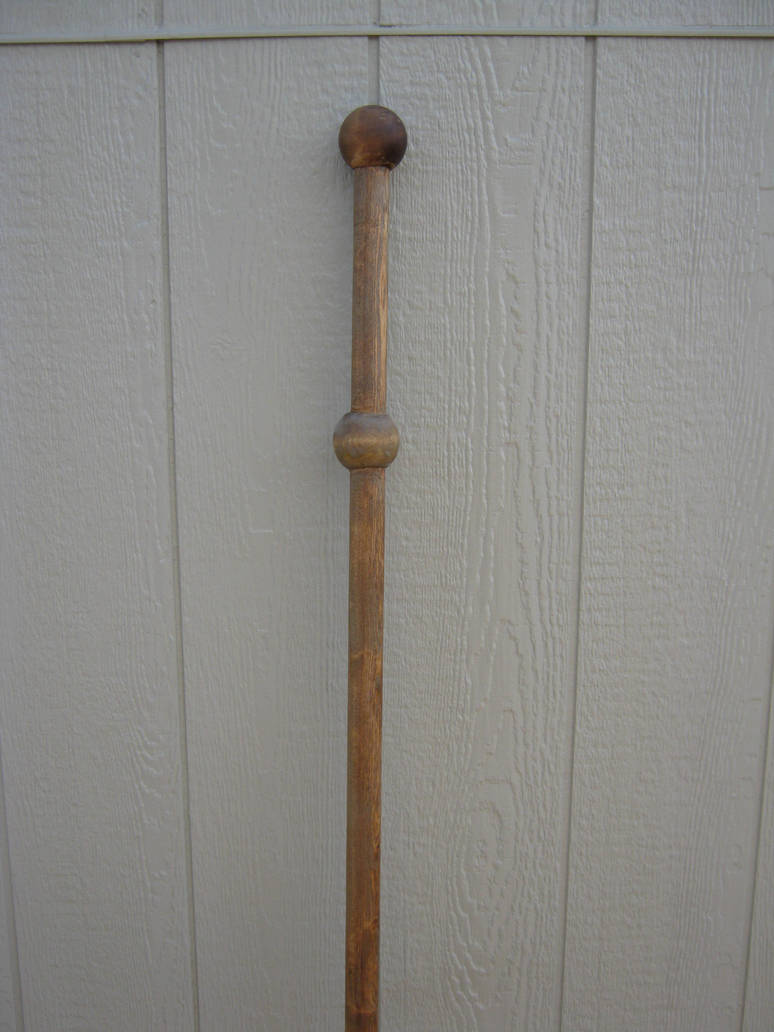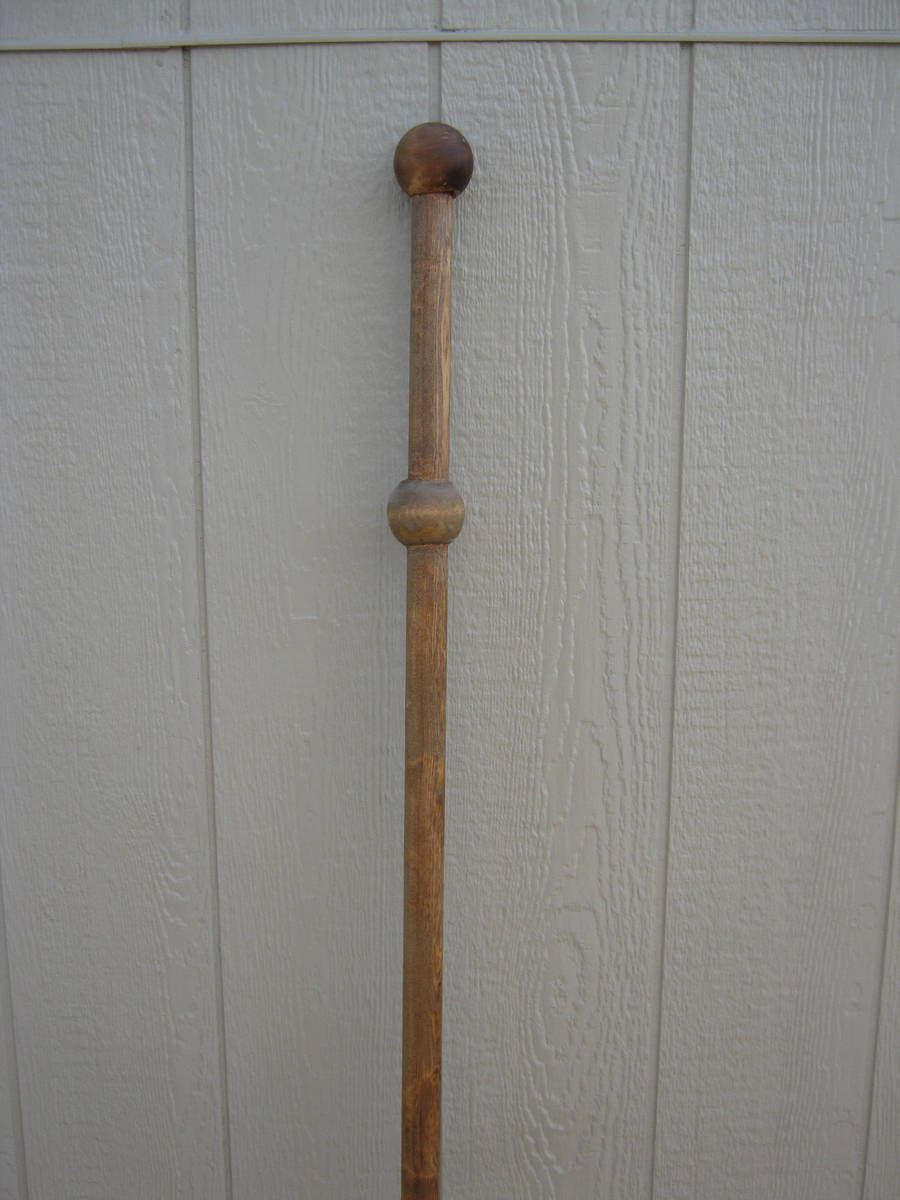 Watch
A medieval Pilgrims staff, used while walking from holy site to holy site.

Nobs help in walking and allow a pilgrims flask or other object to be hung from it.

Looks great.

How did you apply those round shapes, though?

Did you shape it using turnery (if that is the english word) out of some thicker staff, or are they added some way?
Reply

cool. a walking stick on such a long journey must have been essential. They also probably functioned as a handy weapon in a pinch.

Did you make it?
Reply