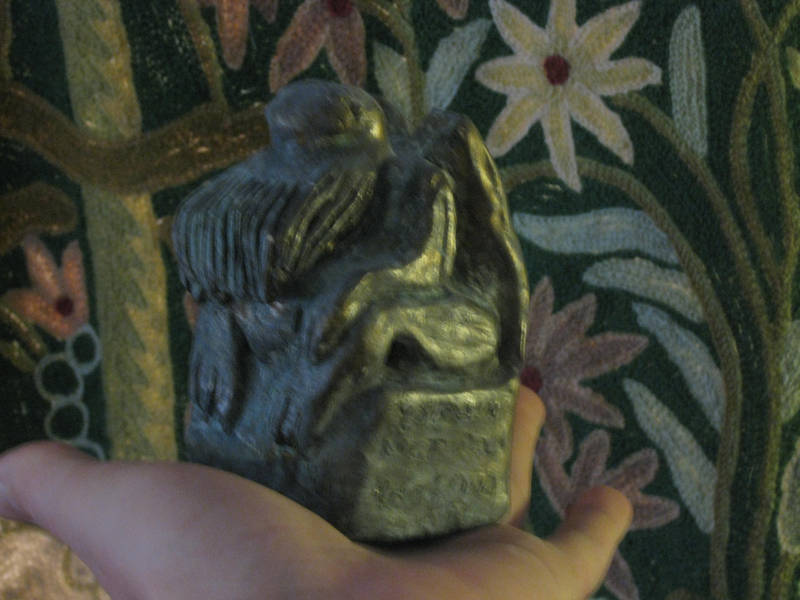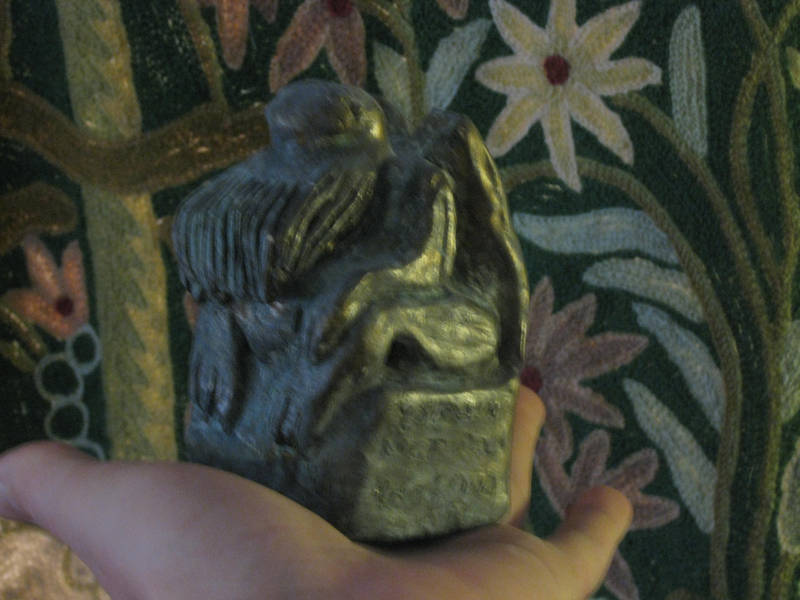 Watch
Clay statue of Cthulhu based upon Lovecrafts original sketch
[link]
It is small but heavy and treated to look like a blackened bronze then chemically treated to have an actual verdigris patina.
It has a secret compartment under it that can hold a powerful magnet that will disrupt compasses and tv screens when moved past them...

it would be so kickass to have one of these on my study area....it would freak out the guest
Reply

Thanks, my study is a retro 1920s style office with a definite Cthulhu look. I keep lot's of pre-1920s and 1920s occult books, mythos idols, statues and paper props.

Trying to make it look like a Miskatonic professors office or a 1920s explorer.

While almost all my guns are locked up, or in my bedroom for home defense I keep a few pre-1930 pistols and rifles in my office to add effect.

My wife and I like to make every room have a theme.
Reply

Thats awesome! Very nicely done!

Reply