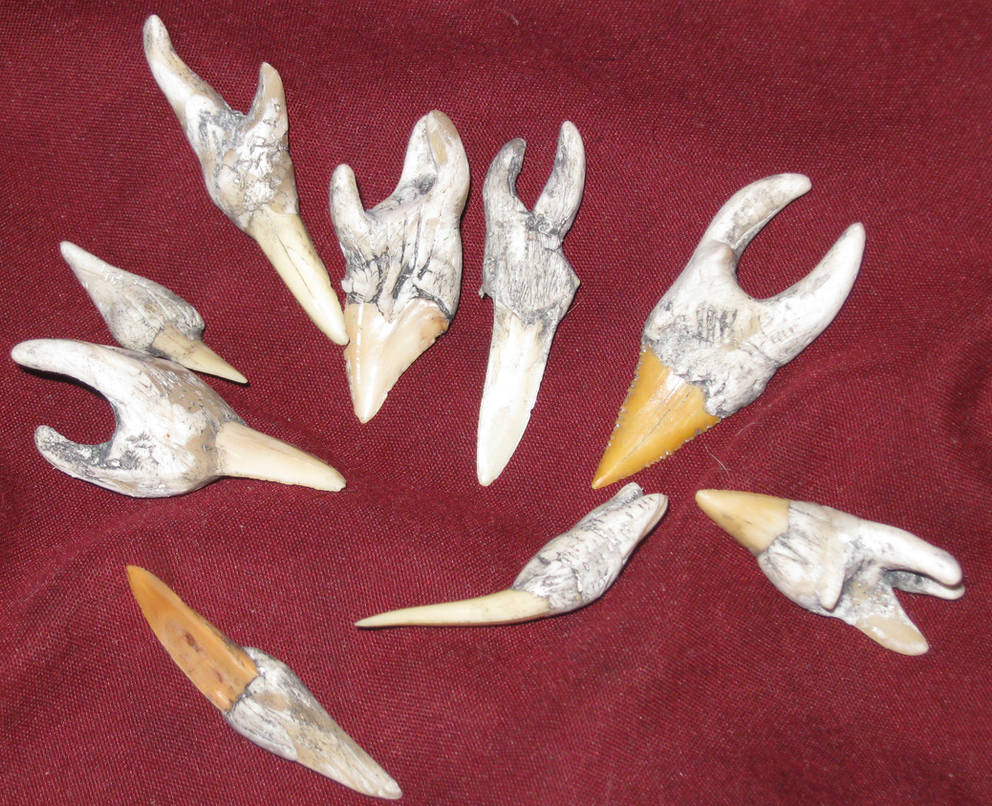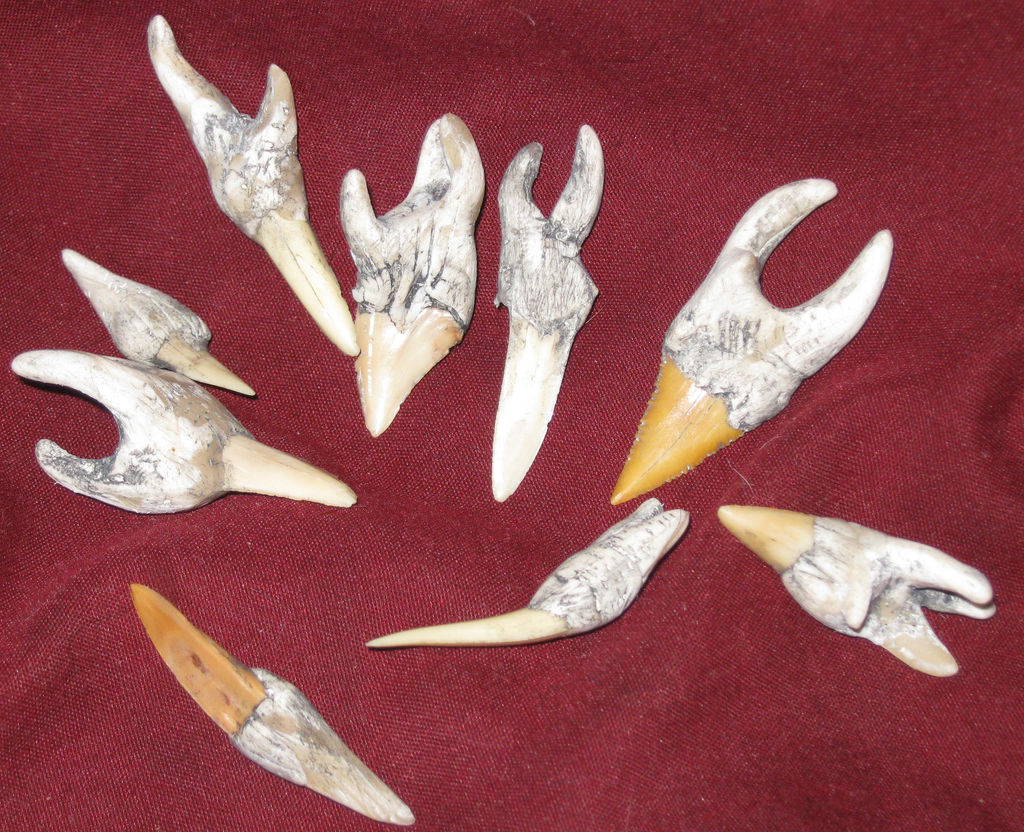 A grouping of some curious teeth collected from the beaches off devils reef and a couple from a traveling dentist who was in Innsmouth. He committed suicide and these were found in his room.

I have been told by a friend at Miskatonic that these are not shark teeth but Deep-one teeth. They are exceedingly sharp, with almost mammalian like roots almost like those of a man.

I believe some to be predating humanity, from some antediluvian era unbeknownst to man today. A very strange assortment.

They need some cleaning up and a proper exhibit, as the photo does them no justice.
________________________________________________________

Made from prehistoric shark teeth and Fimo.