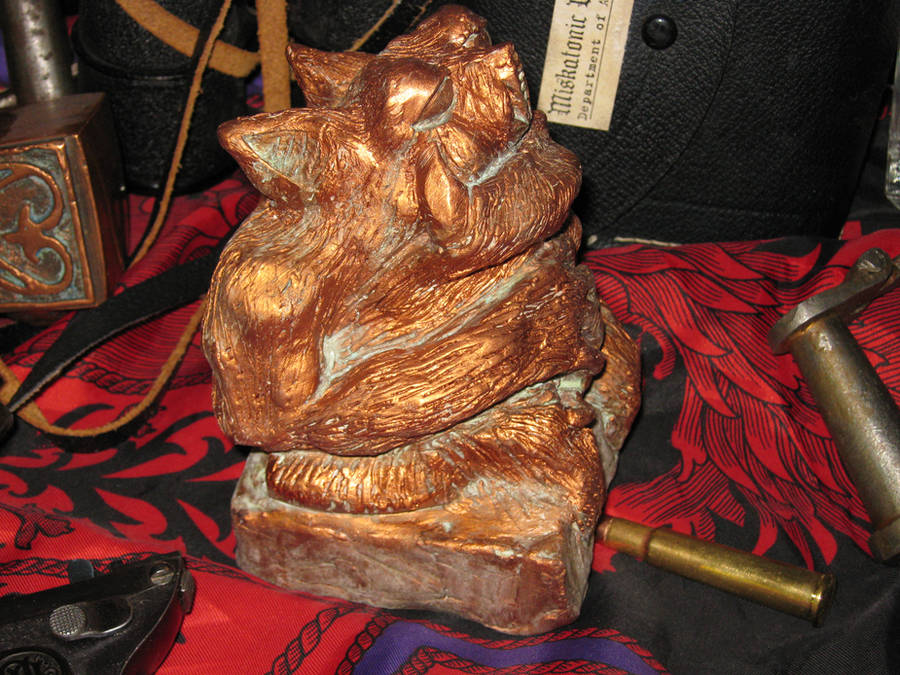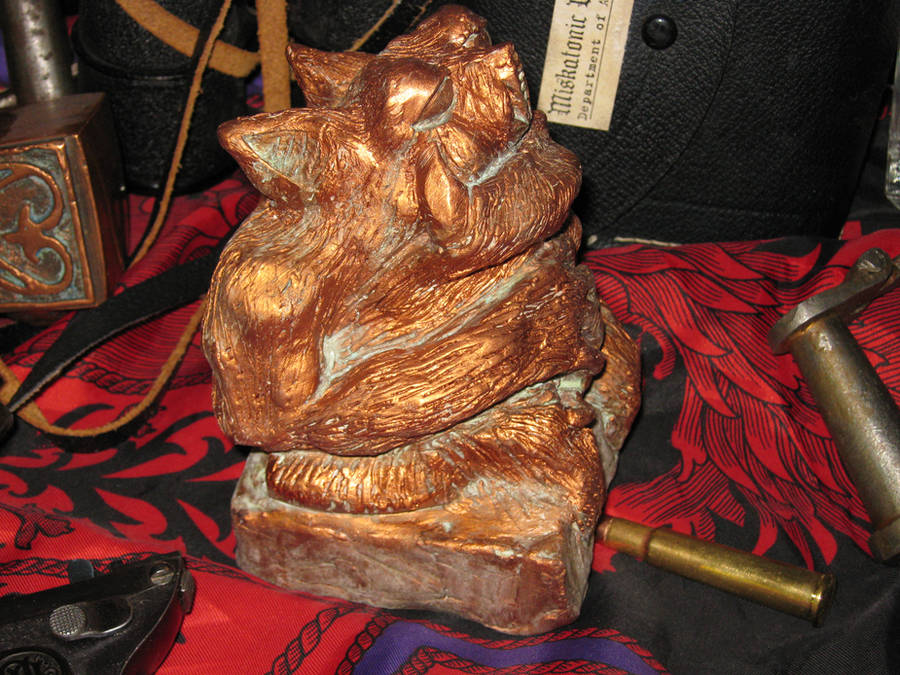 Watch
Less alien looking than my last statue of Tsathoggua from the writings of HP Lovecraft and Clark Ashton Smith. You can see the original here
[link]
but I wanted something less strange.
It's very heavy and made of clay, then painted with copper paint (with real copper in it) and treated to naturally patina and for verdigris to develop over time.
Made as a role-playing prop though never used as of yet for the Call of Cthulhu game

Very inspired! Looks like the real deal!!
Reply

Awesome! Great job!

Reply

Thank you, my idea was it would have been made by the Voormis and have more of a ...voormisy look about it, just as humans tend to anthropomorphize things I guessed they would to.
Reply