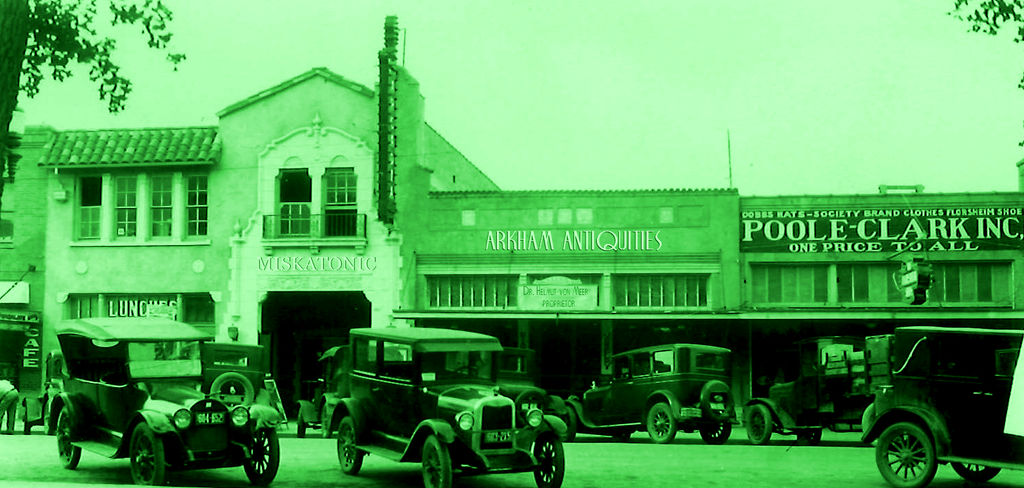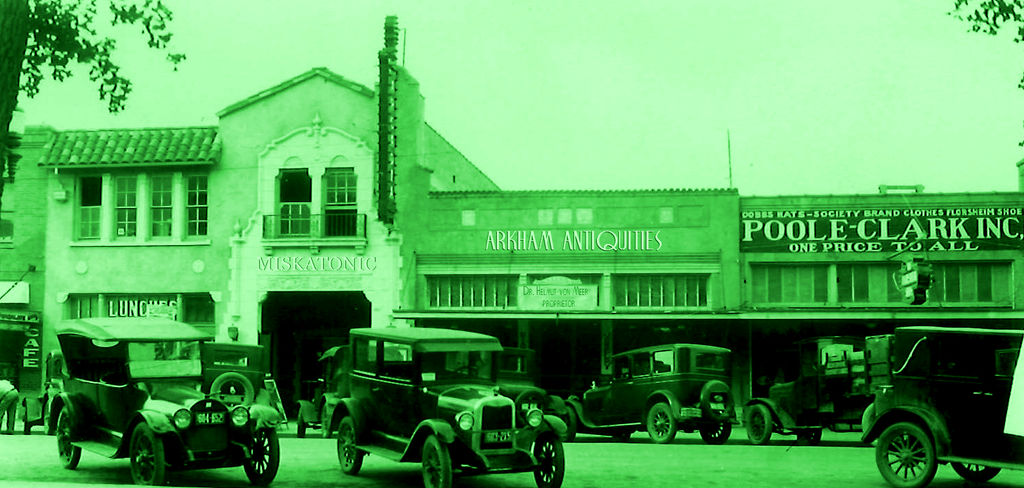 Watch
The Arkham Antiquities store circa 1925 in Arkham Massachusetts.

Managed by the defrocked mad monk.. Doktor Helmut von Meer.

Arkham Antiquities has a dubious history involving smuggling of artifacts and historical antiquities from known dig sites, and many unethical dealings with workers of Miskatonic University.

Sitting in between the Miskatonic and Poole-Clark buildings, the shop has been suspected of harboring a speakeasy underneath, connected to the tunnels under the University. Prohibition agents have been able to prove this though.

Books sold here have included stolen collections of the Orne library, including a large collection assumed destroyed in the fire of 1878.

Suspected connections to the delMare family are suspected on why the good Doktor is not in prison or the madhouse.