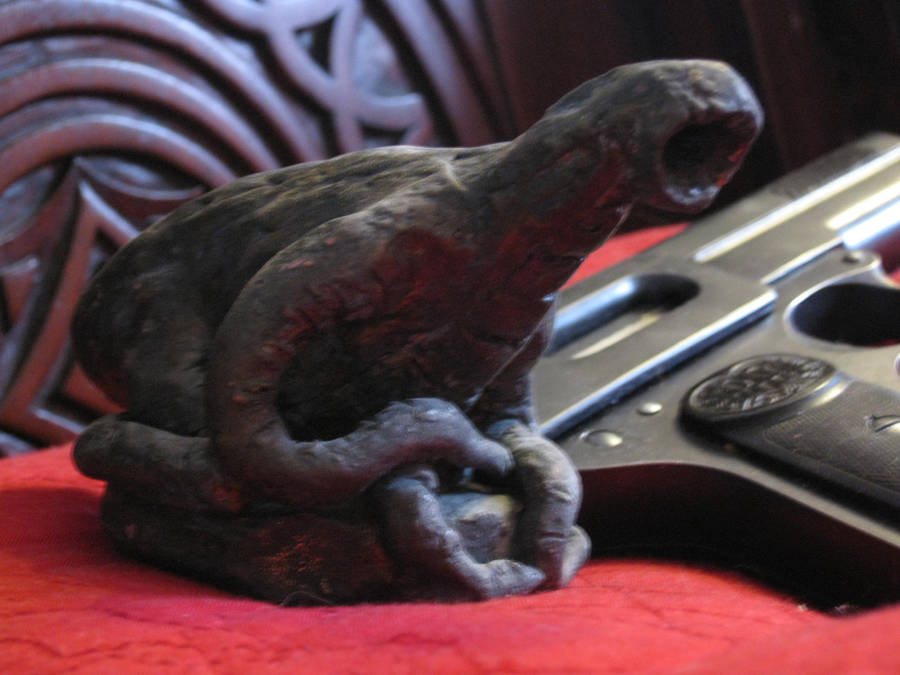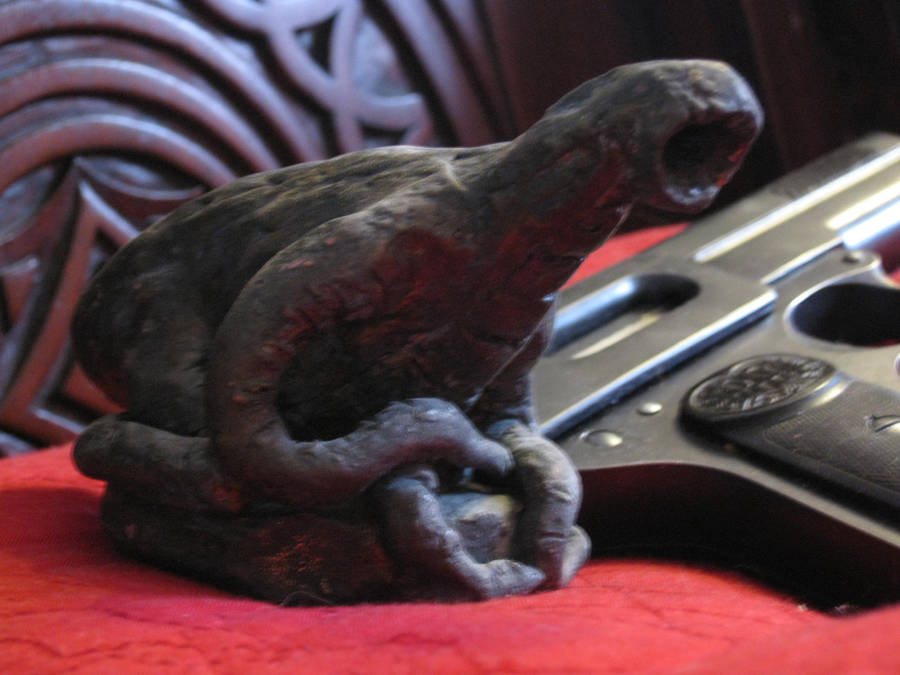 Watch
Found in a farmhouse near Dunwich.... This is a unholy idol of Arwassa for a handout to players of the Call of Cthulhu game.

Image based of of Chaosiums "Ye Booke of Monstres -volume II" I had to reposition the legs as the image had it flying and I needed a cultists idol for a game prop.

I put one of my older guns behind it to give it a classic feel, it's a Dreyse 1907 32.acp pocket pistol.

Excellent sculpt! Love the composition!
Reply

wuooo!!! take care... that statue looks like a thing 100% real.

Reply

This is cool. It's simple, and yet effective. Really looks like an ancient statue.
Reply

Nice! The old school pistol is a nice touch!

Reply

Thanks, it's fun to mix my love of art, with my love of guns and history. The Dreyse is such a nutty gun I can imagine some half mad investigator carrying one. Why is it nutty, just try aiming one

Reply

You're welcome! lol. Can I assume you play Arkham horror?
Reply

Thanks!!

No I don't play Arkham Horror, but I've thought about buying it.

I play Chaosium's Call of Cthulhu RPG...why is Arwassa in the Arkham Horror game too?
Reply

You're very welcome!
I recommend it, I love the game personally. Just set up/clean up can take a while. But its a great way to spend an evening with friends!

Ah ok! I have a friend who plays that as well! I personally play D&D and add in Lovecraftian themes and monsters

Most of the monsters from Lovecraft's stories are included in the game (along most of the characters in the form of allies), but some have different names. I think Arwassa is in there, but under the name "Crawling one"
Reply