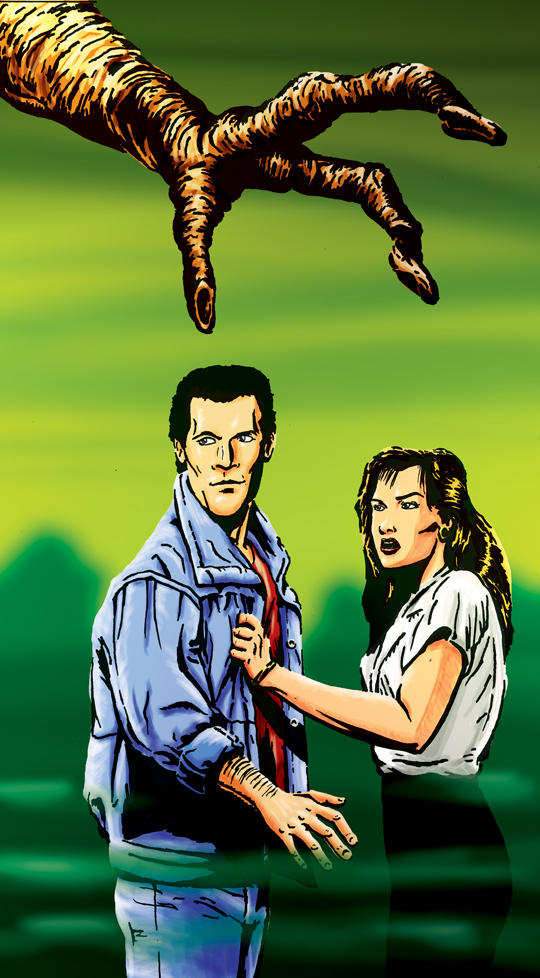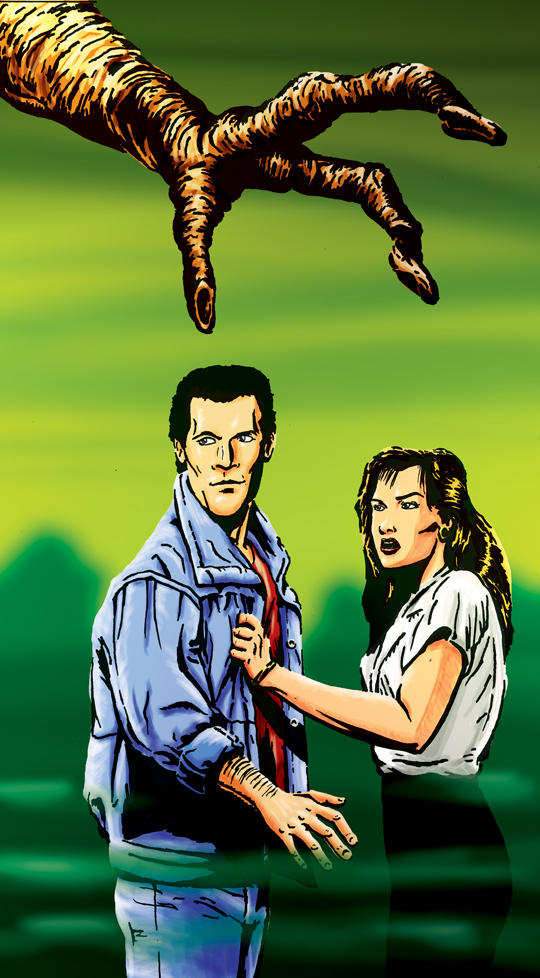 Watch
Who remembers the "War of the Worlds" TV series? Not many? Well, it was a schlocky sci-fi/horror continuation of the 1953 Movie. In this pic, we see two of the main characters, Doctors Harrison Blackwood and Suzanne McCullough, being menaced by an alien hand. I wanted to find production images of the alien costume, but maybe they never took those or burned them all! Oh, google how have you failed me? I did find some old ad slicks that had this hand. Various part of the alien are show thoughout the first season, by drawing off the DVD stills is difficult as the picture quality is of the Matlock episode variety. Ah, well . . . to life immortal!

Just seven or eight seasons lol. I could have watched plenty more. Nice pic, thank you.
Reply

I think Franky Jr. was trying to address two big complaints about the first season, the world not remembering the First invasion (he seems to be saying the Earth is in it's dystopian state, due to that Invasion) and the gore. (which is funny as he was also in charge of Friday the 13th) Sadly, his attempts, while perhaps good intentioned (or maybe not!) were tone deaf to the first season and destroyed what many fans enjoyed about the series, turning it into a band, humorless, mess of continuity problems. And why? The budget was not high and the ratings where only second to Star Trek:TNG.
Reply

Rest in peace Jared Martin. I loved this show it felt so ahead of it's time. Shame Frank Mancuso JR had to ruin the setting of the show leading to it's cancellation i would like to imagine a world where WOTW got seven or eight seasons.
Reply