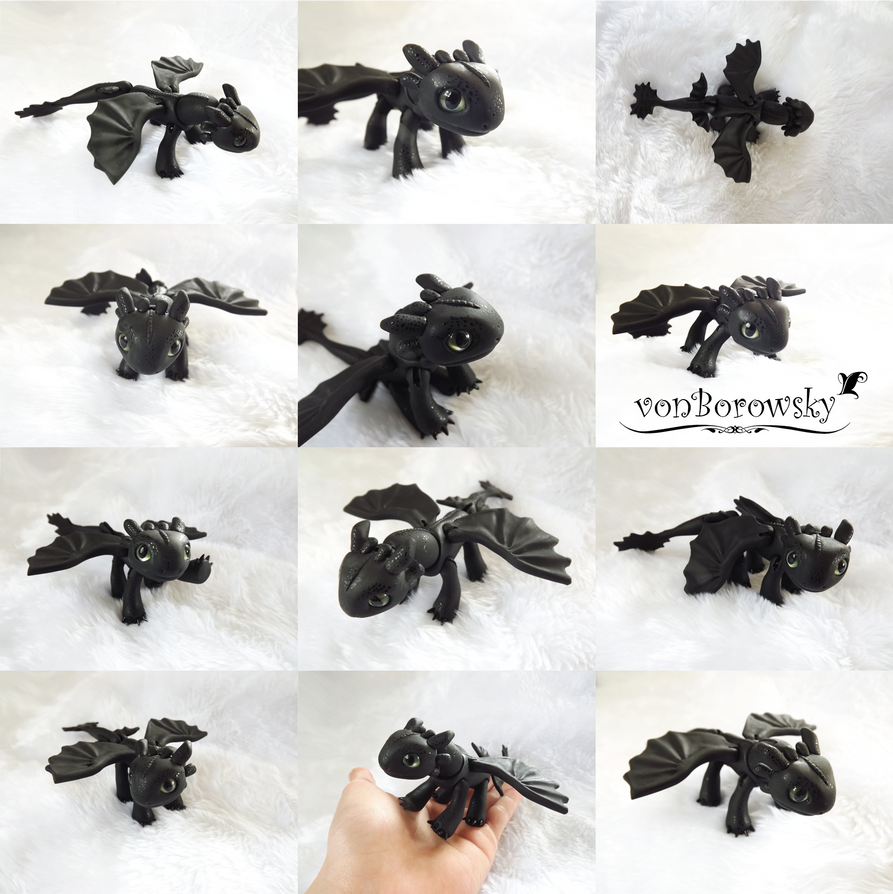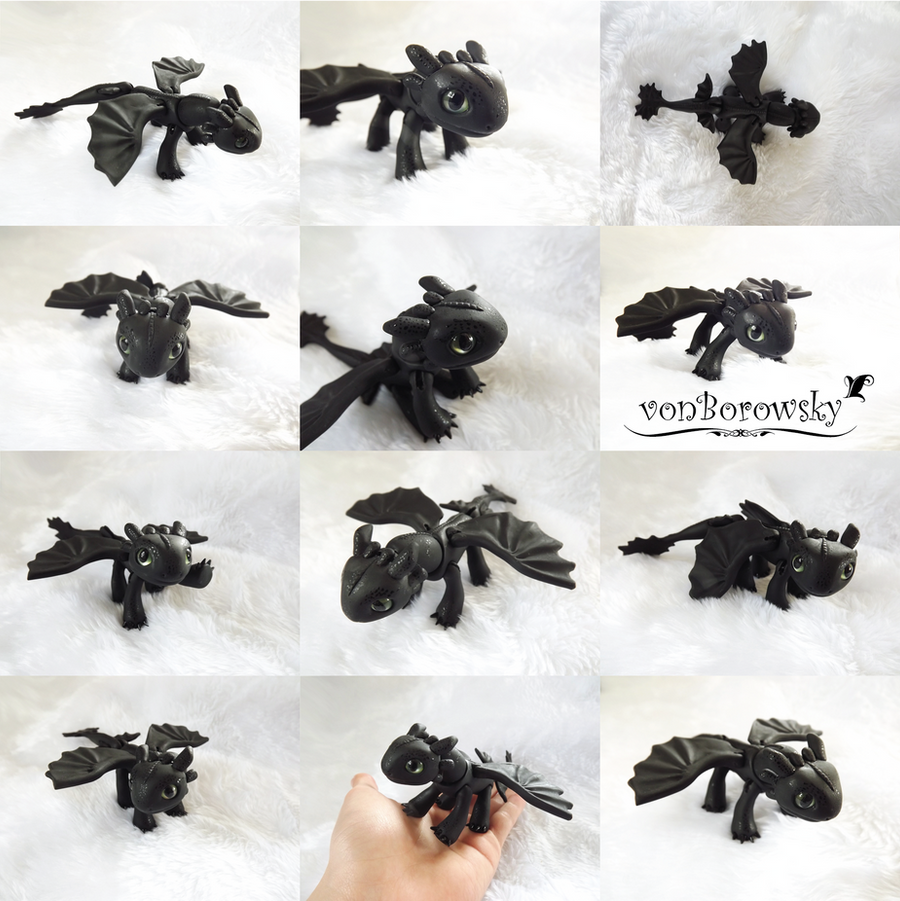 Watch
Poseable Toothless! Maybe some of you saw his WIP picture on my tumblr already! Now he is finished! Toothles is made with ball joints to allow him to pose. He is made of cold porcelain and is a commission. I painted some black scales on him, and I think this is a great and simple detail.
Who didn't fell in love with Toothless after saw that movie "how to train your dragon"? It is sooo cuuute! <3 I always wanted to make him, and now someone ask me for, so, it is done! I really like the result!
Other dolls:
VIDEO of one of my dolls being posed!
FAQ
COMMISSION INFO
How to Ask me a Commission?
Etsy Shop
Tumblr
I will not make any tutorials, and I do not have any tutorials about how to make this dolls.