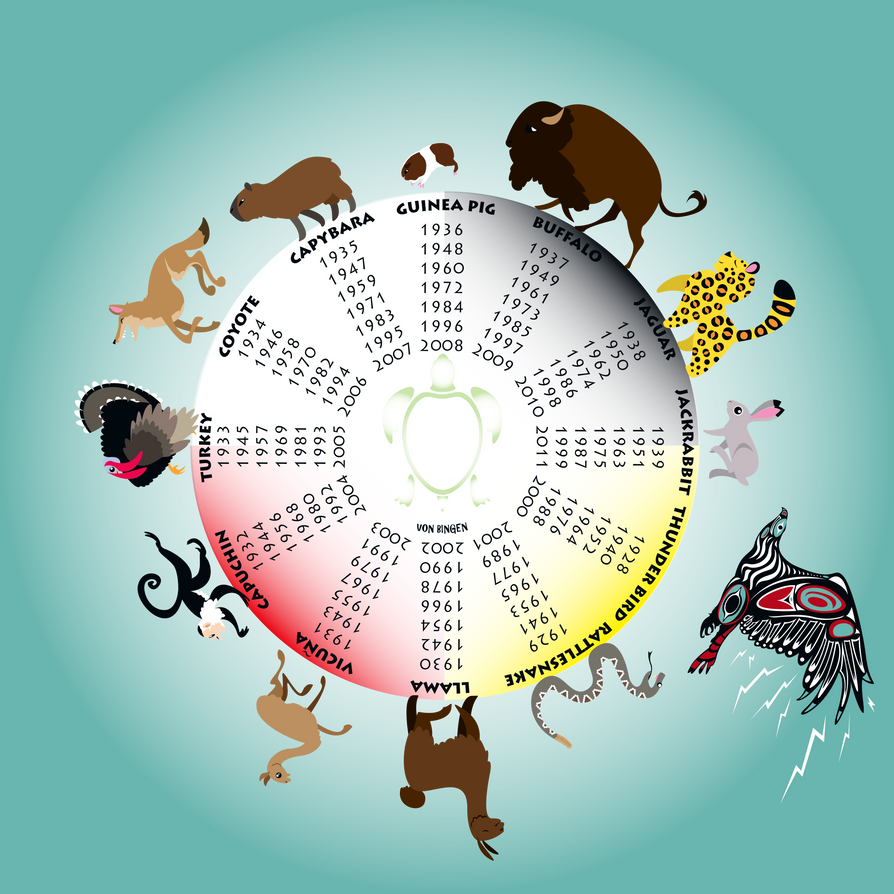 More tomfoolery. I took the idea of the Chinese zodiac and substituted animals native to the Americas.

Rat = Guinea Pig
Ox = Buffalo
Tiger = Jaguar
Rabbit = Jackrabbit
Dragon = Thunder Bird
Snake = Rattlesnake
Horse = Llama
Sheep = Vicuna
Monkey = Capuchin
Rooster = Turkey
Dog = Coyote
Pig = Capybara

This is not, I repeat, NOT an attempt to make a Native American zodiac, even though I used a medicine wheel motif for the inner circle. I just thought it looked cool.

Happy year of the Jaguar!