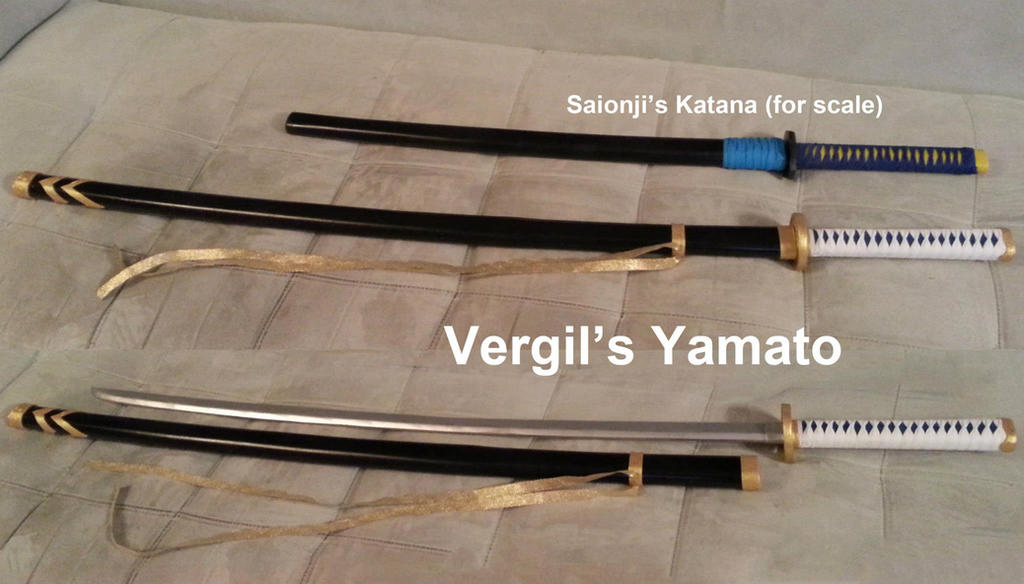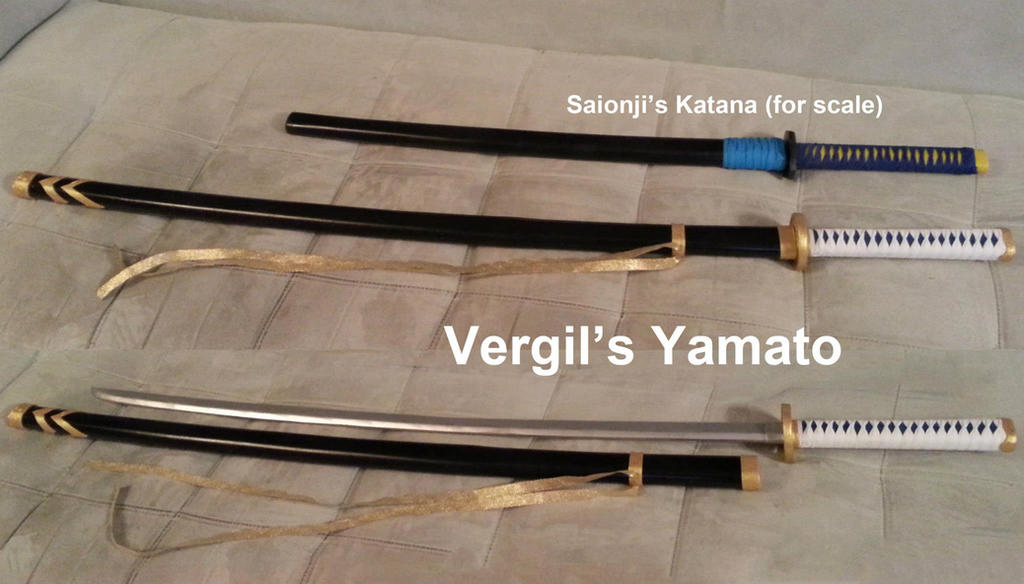 This is the Yamato, the sword of Vergil from Devil May Cry 3. It's about half again as long as a regular katana, so I couldn't just buy and decorate a bokken.

The sword itself is actually made from scratch (well, from wooden boards). The scabbard is made from two purchased scabbards attached end-to-end and then decorated.

Decorations are worbla, bias tape and ribbon.

Reply

Saionji's? It's a store-bought bokken I decorated to look the part:
before/after pic
. Pretty easy as builds go, nothing compared to the Yamato.
Reply

Yea, sorry if my question was confusing but did you build Yamato?
Reply

Yes. The sword is made from 'scratch' (from home depot supplies), the scabbard is made from two smaller scabbards I bought online.
Reply

That is cool, I was thinking about buying or trying to make it since I want to cosplay Vergil at some point.
Reply

You can buy a replica:
[link]
The main problems with it are that you can't take it to a con (it's dull, but steel) and it's much too short (it's regular katana size).
That said, I ordered one for myself just so I can scavenge some of its decorations for my Yamato.

It arrived today, so I'll be trying to use pieces of at Dragon*Con.
Reply