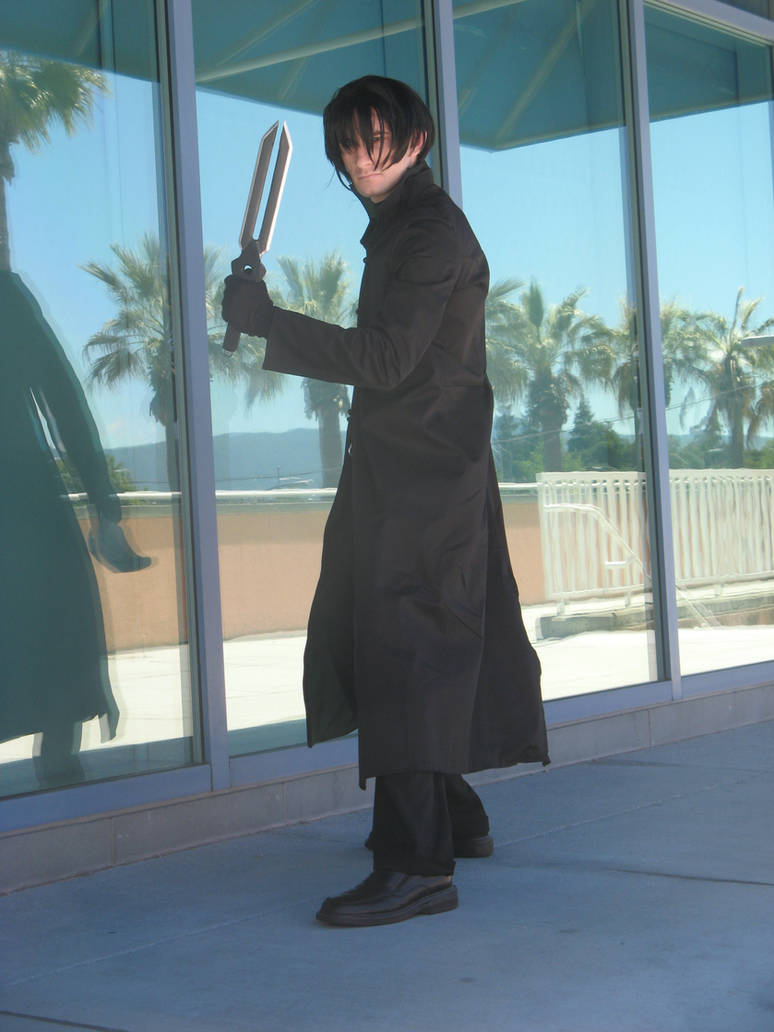 Watch
Cosplay of Hei from Darker Than Black (Bk201 form)
Fanime 2011, side balcony of the convention center

What did you make the knife out of? I'm cosplaying as Hei next year and am making the knife and mask myself (buying the rest).
Reply

It's 1/4" oak with some foamie to make the handle thicker, and Bondo coating. And spraypaint.

Reply

Ok cool, The whole costume is really good

Do you maybe have a tutorial or something for the knife?
Reply

Thanks.
I've been meaning to make one, and maybe will at some point. This might help:
progress photos
.
Reply

i wish i had that stuff tho
Reply

I'll put a build blog up sometime describing how to make it. I took a bunch of progress photos, so shouldn't be too hard.
Reply

i need all of that damnt i need to scare my friends
Reply

Reply