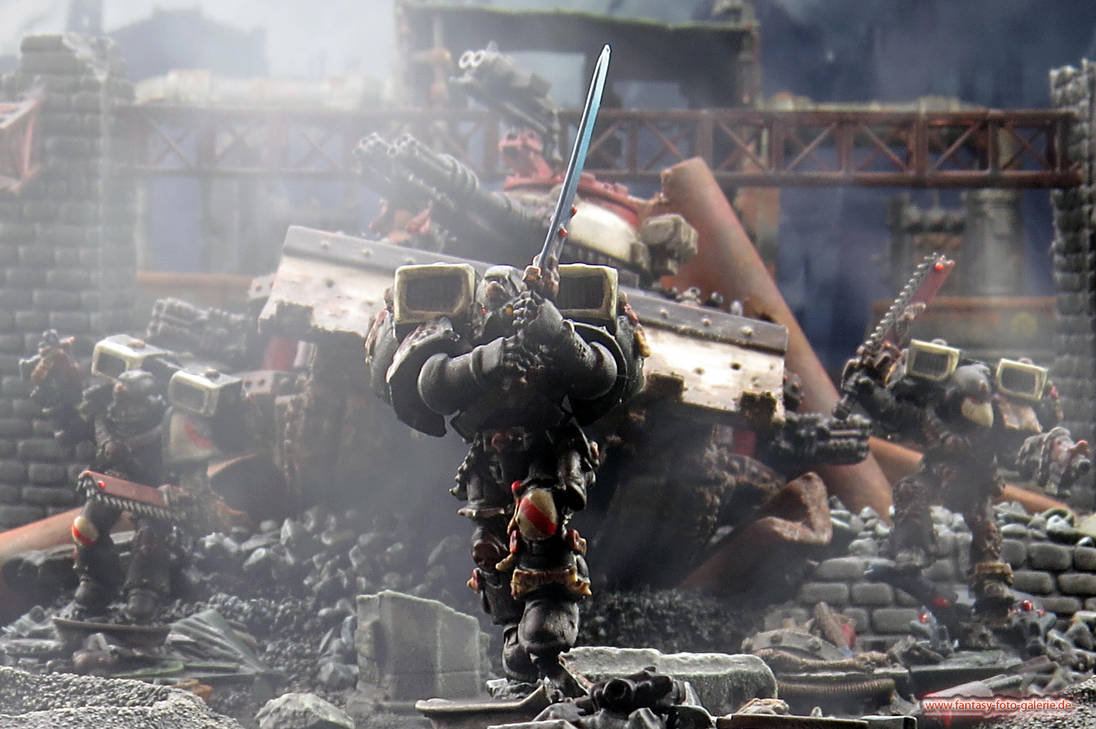 Watch
Black Templars Fast Attack
Diorama 1/56 scale
Space Marine Black Templars ©Games Workshop.
Kitbash Predator-Tank "Heinrich", selfmade battleground, selfmade background.
Smoke comes from a electronic cigarette (without nicotine)

More under: www.fantasy-foto-galerie.de

Applause to you for using real smoke! Brings the battle scene to life.
Reply

What kind of vape/juice do you use for the smoke effect?
Reply

Hey !!!
I use VG-Fluid, it makes more smoke. This time i take "Riccardo"Strawberry (without nicotin).
Reply

Nicely done! This is so badass!!


KEEP ON CREATING
Reply

Both miniatures and scenery look awesome.
Reply

Reply