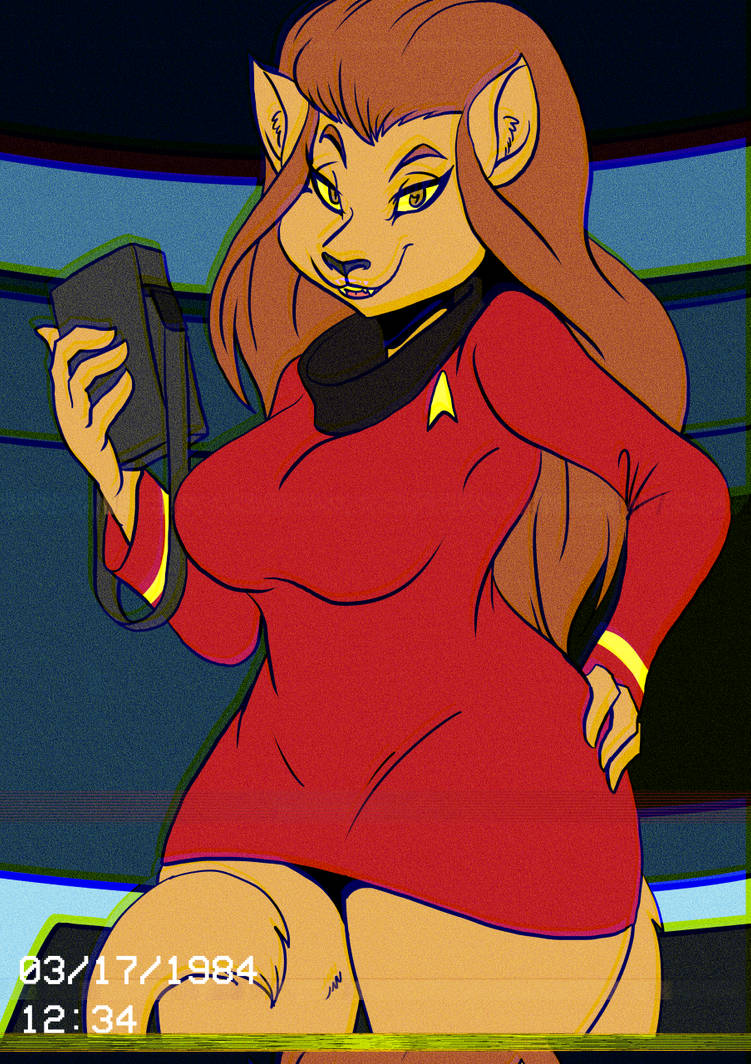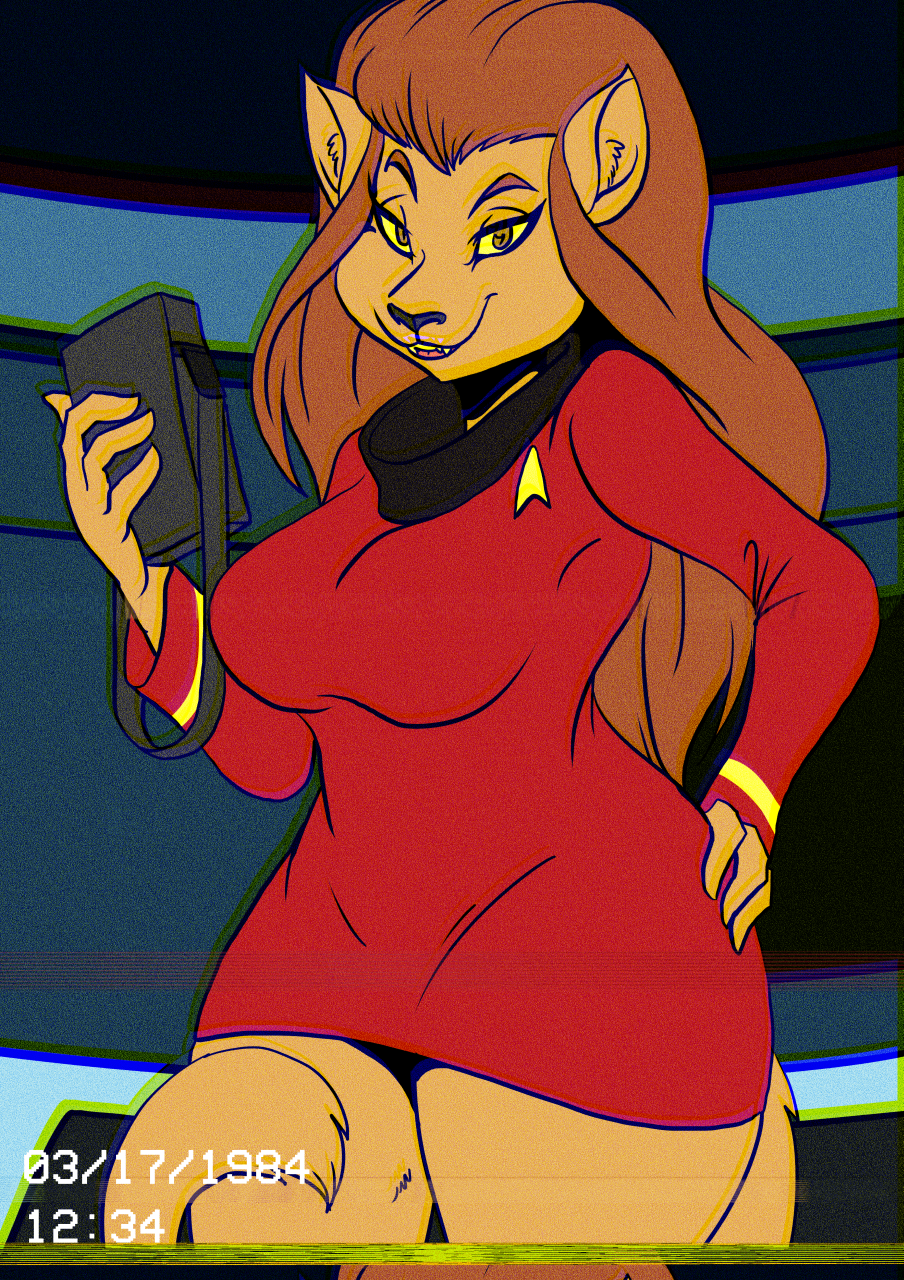 Watch
Here's my half of a trade with

of M'Ress.
When looking up references for her I thought it might be fun to try to give the image an aged type of look. First I decided not to shade it since I didn't see any shaded stills of her from the old animated series. Then I thought it'd be fun to go with a VHS reminiscent vibe to it.
Having never done such a thing before I wound up spending a bit of time looking up some tutorials. And lo and behold, after some trial and error and trying to follow a video entirely in Spanish by closely mimicking the screen to get a sense of what to do, here are the results!
Also, while I know VHS tapes weren't out til just after the show ended, consider this a spoof of someone taping a re-run.
Anyway, I hope you all enjoy it!