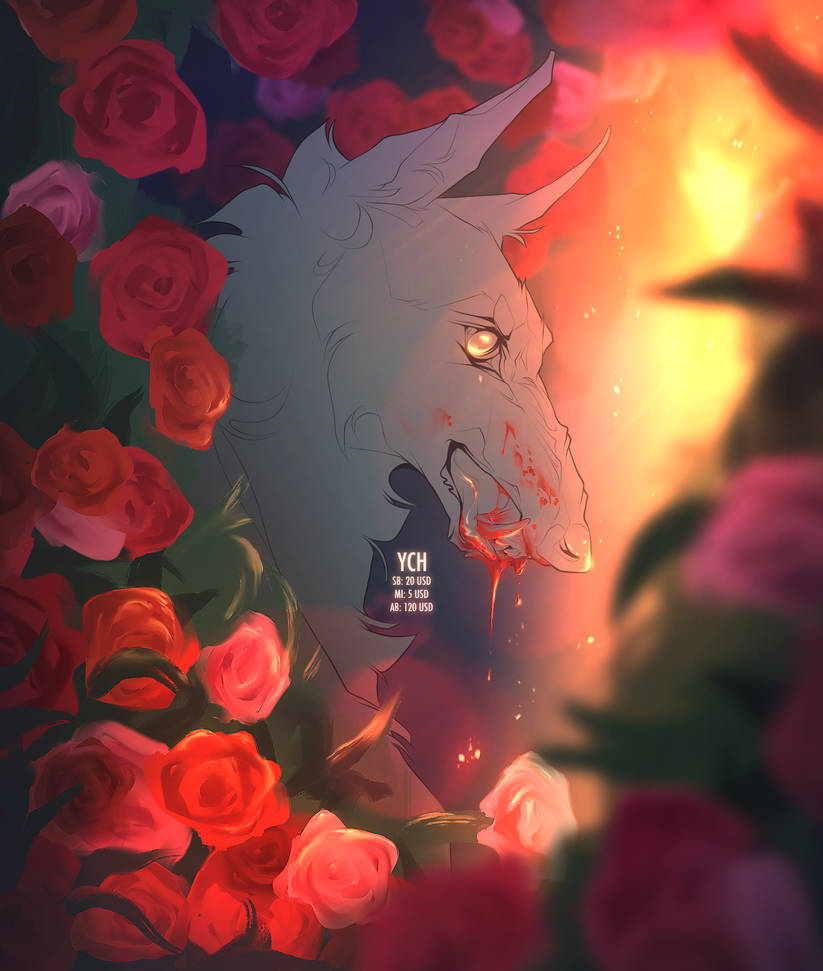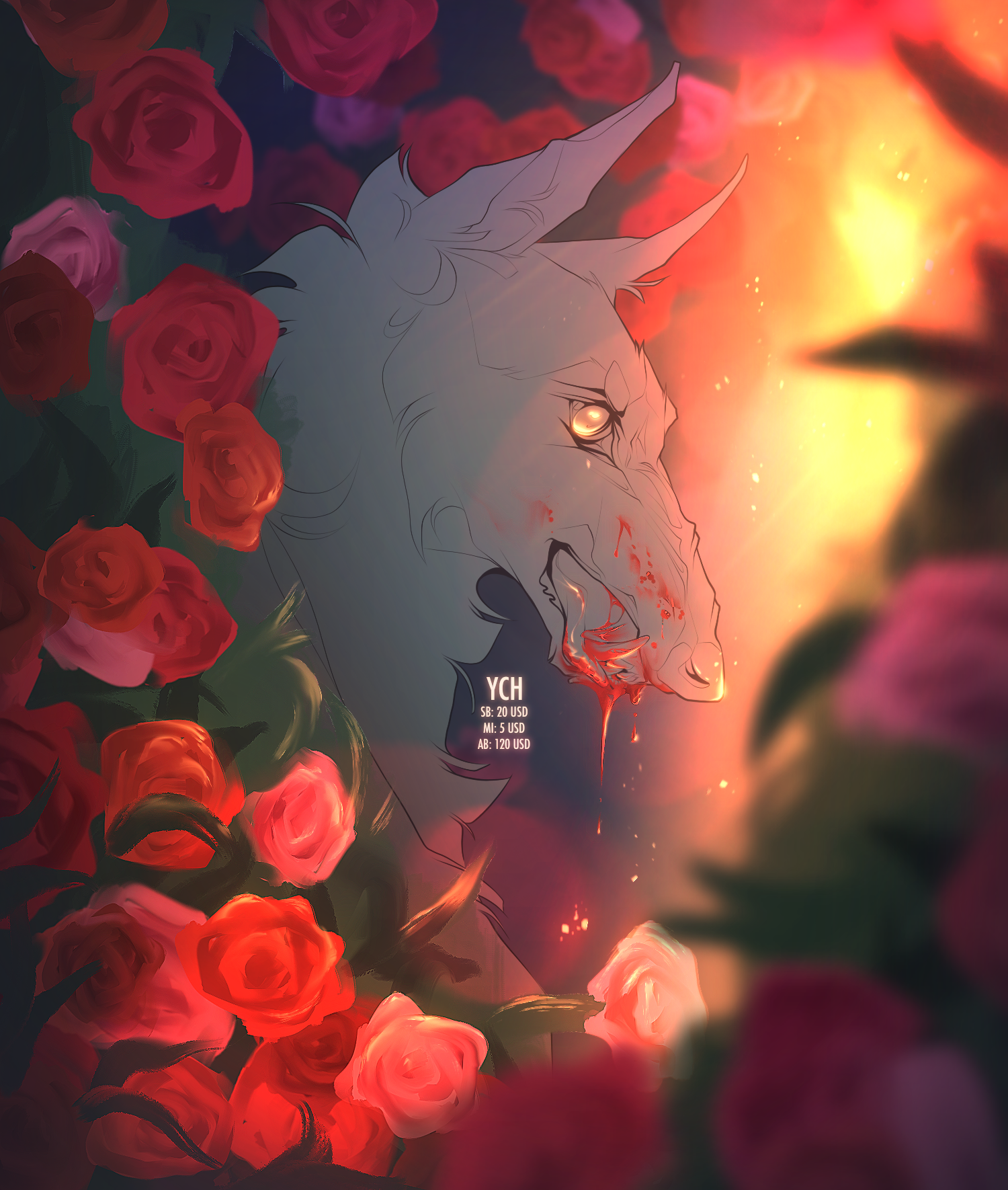 Watch
PLEASE, KEEP THIS IN MIND:
- The YCH is already lined and will be cell-shaded.
- I always edit my works adding noise, grain, filters, etc...
- Minor accessories may be added (earrings, small horns, short haircut, etc...)
Payment within 24 hours via PayPal only (no eChecks & no holds). No refunds.
Please, do not hide or delete your bids and bid only what you can pay!
Auction ends 48 hours after the FIRST bid.

I really love how you do the flowers and lighting on these, they are very unusual.
Reply

What cool wip! Can't wait to see how it will tun out :3
Reply

Хоспади, последние два юча просто топчики, атмосфера и цвета волшебны *_*
Желаю удачи с ними, интересно посмотреть результат~
Reply

This is gorgeous and totally reminds me of the Rammstein song because of the title x)
Reply

I actually liked the sounding of the word so why not Lol. The album is also nuts (even after all these years!)
Reply

This one is so beautiful damn.
I love the colors, good job with the light
Reply

Reply

Reply

Warte du kannst echt deutsch? ;o; (if not- i said wait you can really German?)
Reply

Ich kann Deutsch, aber kann ich Deutsch nicht gut Lol.

It's my second foreign language in the uni to learn, actually I'm russian xD
Reply

SB: 20 USD
MI: 5 USD
AB: 120 USD

BID HERE:
Reply