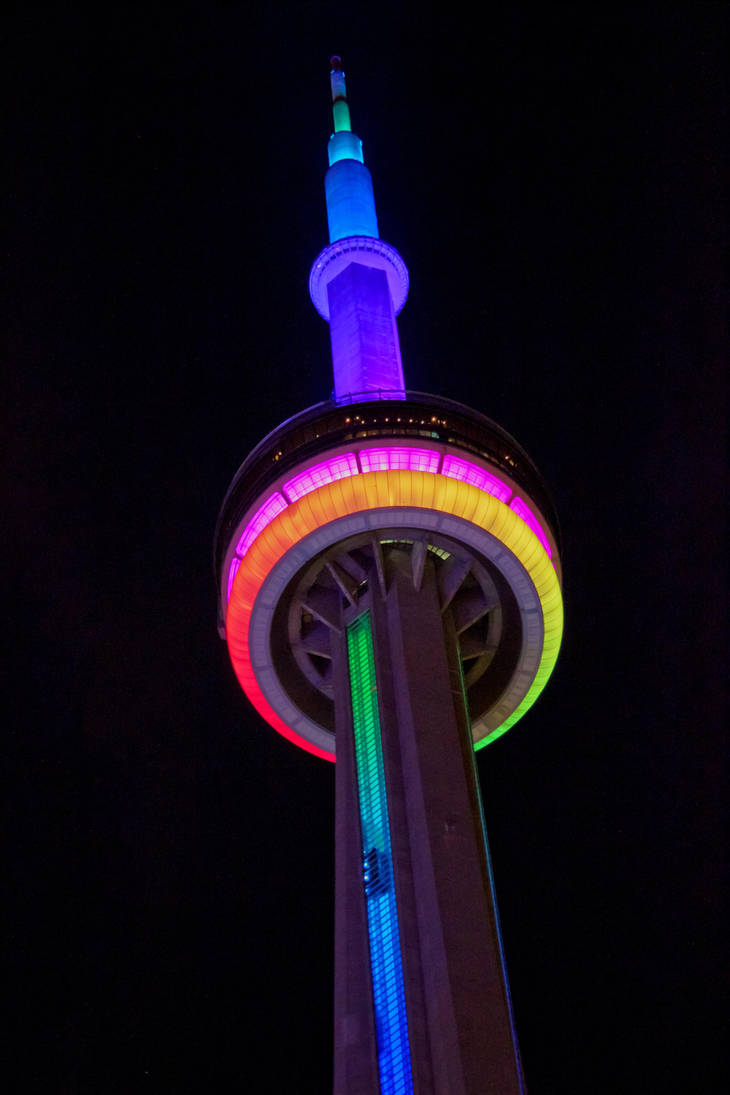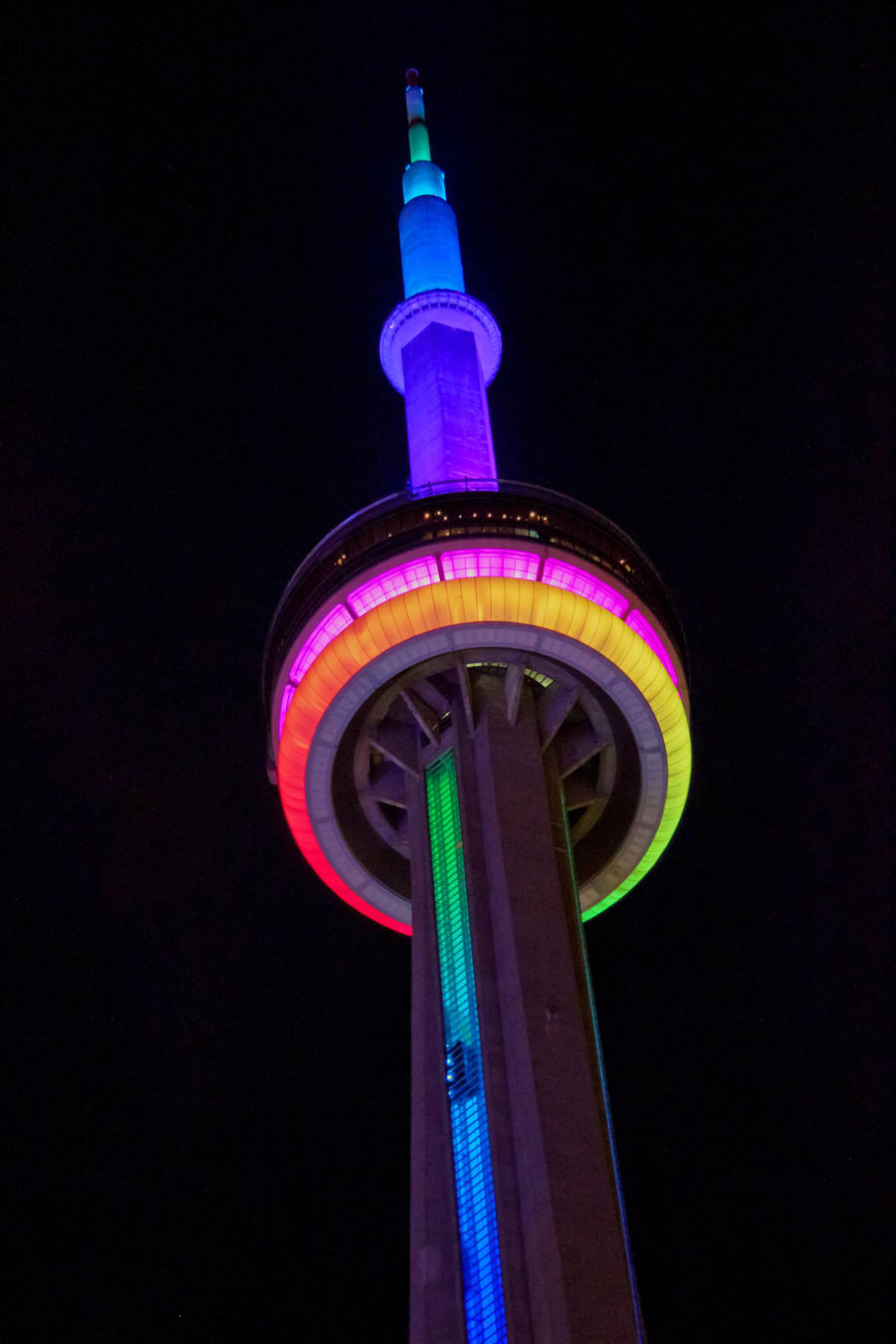 Watch
I was taking photos of the CN Tower when the Tower suddenly switched to a lighting scheme that I'd never seen before. I assembled this HDR image from exposures of 1/8th, 1/15th, and 1/30th of a second, all at ISO 6400 and f/5.6, taken with a Canon Rebel T2i digital SLR and a Canon IS 17-85 mm zoom lens zoomed to 61 mm. The HDR image was aligned using Photoshop CS5.1, and toned with Picturenaut.

This image is not in the public domain. You may not use it for any purpose without the explicit consent of the copyright holder. Image copyright © 2012 Vikram K. Mulligan.

Ooh fabulous! Really good camera work to get it exposed right, too!
Reply

Reply

I was around the south side of the Tower, where the seam in the ring isn't visible. (From the north, the patterns of colour usually have a vertical line of discontinuity.)
Reply