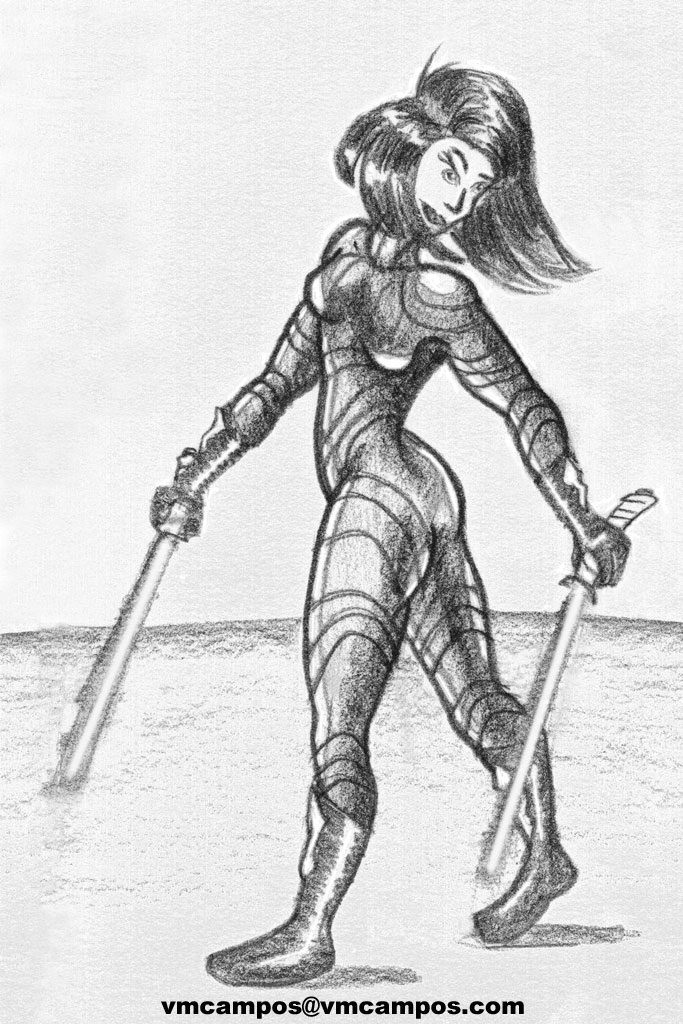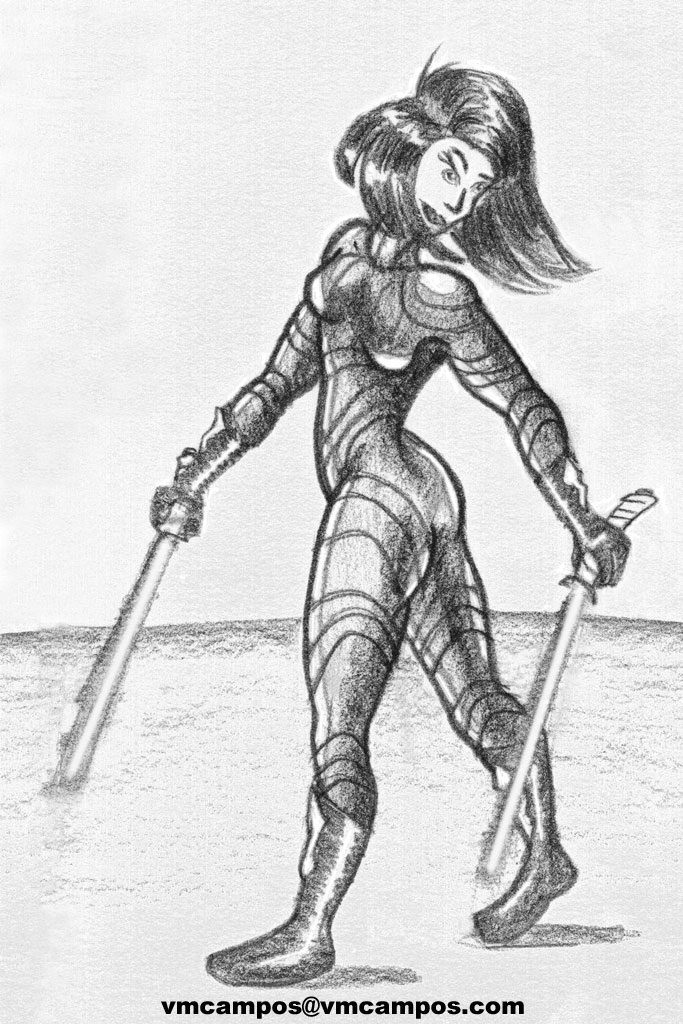 This started off a Doodle of the Day (the challenge I've given myself wherein I draw something every day. Inspired, of course, by GordonEveryday/GordonEveryDeuce) but I decided to polish it up a bit more.

Drawn on a Daler-Rowney Sketchbook (65lb) with a Sanford Design Ebony Jet Black Extra Smooth pencil.

This unnamed female Sith from Star Wars (Expanded Universe!) looks menacing and alluring with her twin light sabers.

Minor tweaking in Photoshop 7 (the last good Photoshop, I tell you).