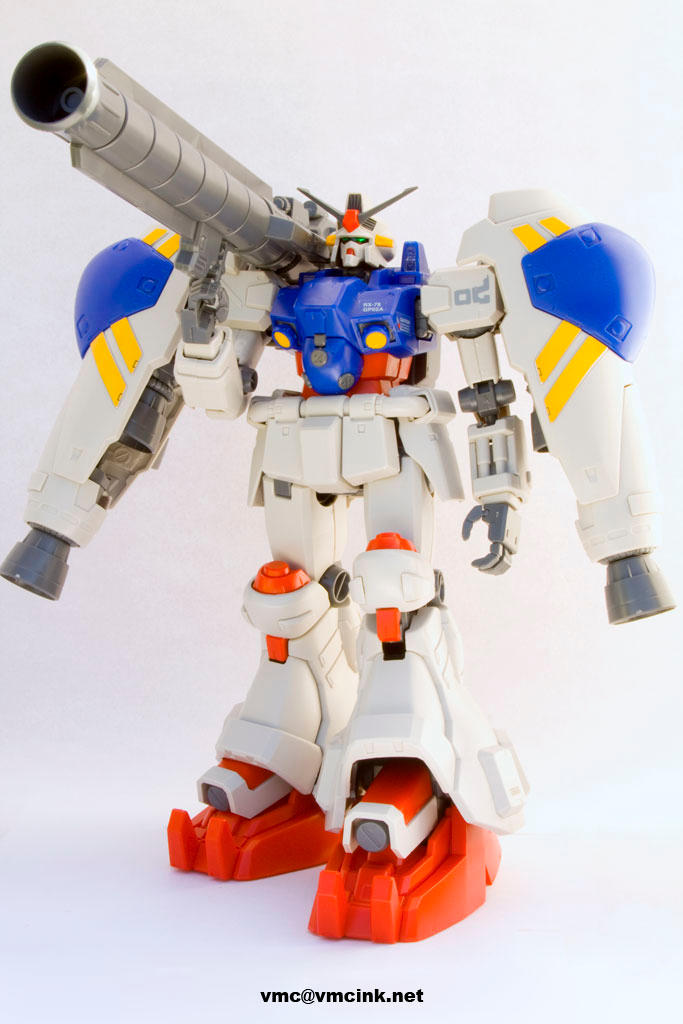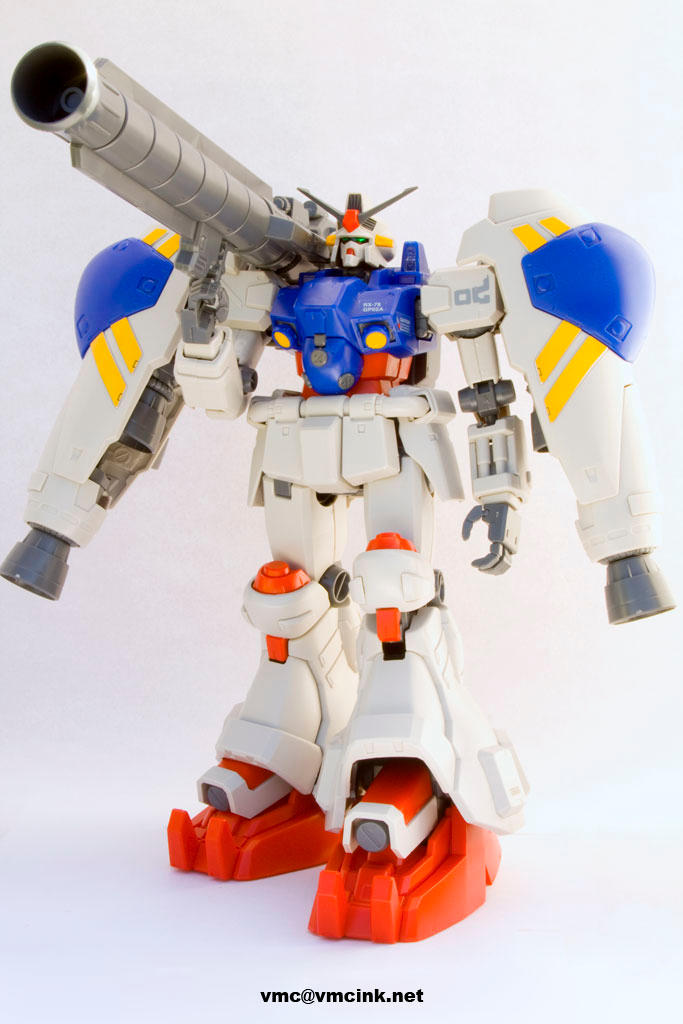 Watch
This is the RX-78 GP02a from Gundam 0083: Stardust Memory. It's a Level 8, English-language, model kit. It's made from a few hundred pieces, and took several enjoyable hours to put together. It's fully possable and has various accessories. I don't have it posed with the shield that comes with it (just as tall!), just the huge (nuclear bomb) cannon.

i always wanted to get into modeling Gundams... this is cool
Reply

You should start off with the inexpensive ones, to see how you like it. And then move onto the big ones. It's pretty fun! But you need plenty of time.
Reply

Is that beast the MG or HG version? Looks nice as it is. Any paint on it? Sometimes it's impossible for me to tell just looking at pictures.
Reply

It's an MG version. I have about a dozen Mobile Suits built, but seem to have run out of time recently for more. This is the latest one I built. Back when I had more time I might've added more detail with Pigma markers; but this GP02a is as-is. Thanks for the comment.
Reply